Business
National
Job numbers strong, economic optimism bounces back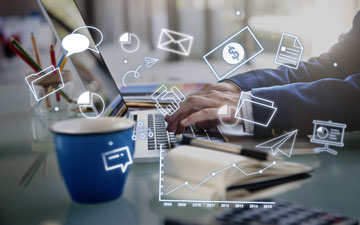 Corporate CPAs more optimistic, says latest CPA Canada Business Monitor
TORONTO, July 7, 2019 – As Canada continues to post record job numbers, economic optimism among chartered professional accountants in corporate leadership positions is bouncing back. According to the latest CPA Canada Business Monitor, which surveyed CPAs during Q2 2019, almost one in three (31 per cent) respondents expressed optimism, up from 22 per cent the previous quarter. Cautious neutrality continues to be the opinion of the largest group (44 per cent).
"A better outlook among Canadian business leaders is always welcome and encouraging," says Joy Thomas, president and CEO, CPA Canada. "However, it remains clear that there is still uncertainty, especially in relation to our large neighbour to the south."
The top three challenges to the Canadian economy cited by participants in the most recent survey are:
protectionist trade sentiment in the U.S. (19 per cent);
uncertainty surrounding the Canadian economy (16 per cent); and
the state of the U.S. economy (11 per cent).
While Canada's economy posted a slight decline in job numbers in June, the jobless rate stayed near its record low in May, according to Statistics Canada. The economy added 24,000 full-time jobs and lost 26,000 part-time jobs, resulting in a net loss of just 2,200 positions, leaving the unemployment rate at 5.5 per cent. That is close to the lowest mark since the federal government started collecting comparable job numbers in 1976.
The lowest jobless rate was posted in B.C. (4.5%), with Quebec and Manitoba following closely behind (5.0%). Of note, women are working more than men, at 4.2 per cent and 5.1 per cent respectively.
Six in 10 survey respondents (61%) are predicting their businesses will see increased revenues in the second half of 2019, while 58 per cent foresee increased profits and 43 per cent expect to hire more employees in the next 12 months. As reported by StatsCan, the robust labour market is putting upwards pressure on wages, with year-over-year average hourly wage growth for all employees rising 3.8 in June, the strongest month since 2018 and second-best in a decade.
As pointed out by the CPA Canada Business Monitor, economic optimism essentially remains unchanged on a year-over-year basis: "What is interesting about the latest findings is that optimism and pessimism essentially flipped in the second quarter when compared with the year's opening three months."
CPAs in controller and CFO positions made up the bulk of the survey (69%). Manufacturing and financial services accounted for 35 per cent of the industry sector of employment. Three-quarters of respondents worked for companies that are not traded on the stock exchange.
By Canadian Accountant. Download the CPA Canada Business Monitor. Image from rawpixel.com.