Profession
Practice
National
5 fun takeaways from the 2020 Accounting & Bookkeeping Survey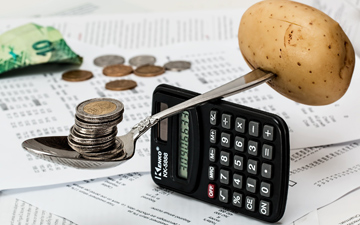 The annual survey is a goldmine of information on Canadian accountants, sole practitioners and SME firms
TORONTO, March 27, 2020 – The digital age has so transformed the accounting and bookkeeping professions that the effects are being felt in everything from where you sit to where you learn. That's the overall theme of this year's Accounting and Bookkeeping Operations and Technology Survey, from Alan Salmon and K2E Canada.
The annual survey, which was launched in 2017, is a goldmine of information on the demographics, management and technology practices of Canadian accountants and bookkeepers who practise as sole practitioners or in small to medium-size firms. It also forms the basis of several articles throughout the year on Canadian Accountant, where we do a deep-dive in the survey results specifically from accountants.
But what's clear from the combined numbers of both accountants and bookkeepers is that most practitioners have become more efficient in processing and preparing data due to the digital age. The flip side of that, however, is that most practitioners are struggling to keep up with the panoply of platforms and applications meant to increase workflow and profit.
It's a catch-22 situation: The technology gives you more free time but your free time is spent keeping up with technology. Here then are five fun takeaways from this year's edition of Alan Salmon's accounting and bookkeeping survey.
1. Practitioners are drowning in digital.
Six out of 10 survey respondents say that the biggest technology issue or annoyances they face is change itself, particularly keeping up with new software. Furthermore, more than half of respondents (56.3%) cite technology reasons as the top challenges to managing their firm, outstripping traditional challenges such as business development, recruitment and retention.
With the proliferation of technology products, particularly software programs, in the digital age, perhaps it comes as no surprise that keeping current in one's knowledge and understanding is particularly challenging. No single communications channel has cornered the market in technology news and information.
With half of respondents reporting that they already spend more than 30 hours a year on professional development (three-quarters spend more than 20 hours a year), there's not a lot of time in a busy practice to learn about technology. Getting through to accountants and bookkeepers is a daunting task for technology companies looking to add market share — or even gain a foothold in the industry. Crack that code and you'll make millions.
2. Practitioners are handling more and more clients.
Did you want to attract more clients? You apparently got your wish in 2019. Excluding personal tax return clients, survey respondents reported growth in the number of their clients, whether in the 51-100 category (16.5% of respondents reported growth) all the way to larger firms with 1,000-2,500 clients (3.5% of respondents reporting growth).
That didn't necessarily translate into better revenue, according to the survey, unless you surpassed $250,000 in billing a year (13.6% of respondents did). So where did the growth come from? One possible answer is T2 corporate tax returns. More practitioners prepared more T2s in 2019 than in the previous two years of the survey. For example, 15.1% of respondents reported preparing 51-100 T2 returns in 2019, which was higher than in 2018 and 2017. How to explain the growth?
Here's an educated guess: Software programs and cloud-based financial management platforms are allowing practitioners to process information and prepare returns faster, thus enabling everyone — from sole practitioners to SME firms — to take on more clients.
3. Webinars are the new PD.
Not so long ago, practitioners looked forward to conferences presented by their respective accounting and bookkeeping organizations, where the day's agenda was tailored to their needs: a few seminars on income tax changes, software technology, and marketing your practice, plus a motivational speech and a hearty lunch shared with familiar faces.
That's all changed now. Nine out of 10 survey respondents cited webinars as the one professional development activity done each year. That's up from six of 10 respondents in the two previous years. And we're not talking YouTube videos either (although about a quarter of respondents watch YouTube PD). We're talking about educational presentations delivered online, which outstrips classroom seminars, blogs, conferences, blogs and publications.
"The big picture clearly shows that accountants and bookkeepers are quickly moving to embrace the digital world of learning, starting with webinars," writes Alan. "The reversal of their preference for in-person seminars in just five years represents significant shift in the professional development paradigm."
4. I will retire when I'm dead!
Almost six out of 10 survey respondents were over the age of 55 yet had no immediate plans to retire. At an age when many workers — especially public sector workers — are calculating their retirement income, reading through their pension plans, shifting their RRSPs into conservative, dividend-paying portfolios, and dreaming about sunny days on the golf course or birdwatching, accountants and bookkeepers have no intention of riding off into the sunset.
"Perhaps it comes as no surprise that practitioners have no plans to retire," writes Alan. "Fully three-quarters of sole practitioners either have no plans or no immediate plans to retire. Running your own practice is a career that has no retirement age; some accountants and bookkeepers practice into their 80s."
Unfortunately, respondents continue to report that they have no succession plan, a trend duly noted: "Somewhat distressing, given the age of most sole practitioners, is the news that 86% per cent have no formal succession plan." Personally, one wonders about accountants and bookkeepers who believe that they will leisurely wind down their practice, when 55 per cent of respondents report that they wish they had more time for "vacationing, relaxing."
5. The virtual office is really just your desk.
There was a time when professional futurists touted the virtual office as freeing us all from the constraints of our office chairs as we worked anywhere, anytime. We could crunch numbers while we toured the rainforests of Costa Rica. Or sip espresso on the Piazza Navona in Rome while filing returns.
Nonsense.
Almost four out of 10 practitioners spend 90 per cent of their day in the office (the other 10 per cent must be running out for lunch). A whopping sixty-five per cent reported leaving the office less than a quarter of the working day. Just eight per cent of respondents spend more than half their time outside the office, while just 12.5% claim to spend no time whatsoever in the office.
The freedom of cloud accounting seems to have accrued entirely to clients. The mechanic, the manufacturer and the office manager no longer have to schlep their shoeboxes over to their accountant or bookkeeper. They don't even need to meet face-to-face. Instead, they can scan and send receipts through apps or enter their sales in cloud-based platforms with real-time results. All that data gets fed into the desktops of sole practitioners and partners who rarely leave the office.
It would appear that the digital age has allowed us all to do more in less time while sitting in the same place. Perhaps that's something you've realized already, through observation of your partners and peers, but it took Alan Salmon's Accounting and Bookkeeping Operations and Technology Survey to prove it.
Access the 2020 Accounting and Bookkeeping Operations and Technology Survey from Alan Salmon and K2E Canada. Colin Ellis is a contributor editor to Canadian Accountant. Image by Steve Buissinne from Pixabay.