Business
National
Profession
Accounting roles rank first in Canadian online job searches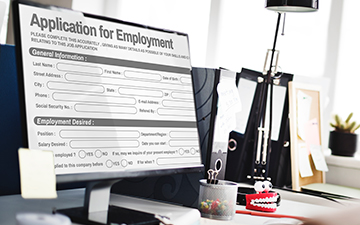 2019 Canadian Career Outlook study shows accounting popularity
TORONTO, May 29, 2019 – A new study of the Canadian employment and career market has found that job opportunities in accounting are the most popular job searches online. In 2018, accounting jobs garnered 3.8k online searches per month, ranking first for Canadian job searches, outpacing roles in social work, engineering, firefighting and trades.
The numbers indicate that accounting jobs are the most popular job search in Ontario, British Columbia and the Northwest Territories, while administrative assistant roles top the list in Manitoba, flight attendant positions are the most popular in Quebec, and marine engineering jobs are the most popular in Prince Edward Island.
The 2019 Canadian Career Outlook study, which was conducted by SEMrush, a data analytics and market research company, surmises that accounting roles "are typically associated with fair pay and steady benefits." Indeed, when Canadians search for jobs in conjunction with the keyword "salary," accounting tops the list, above "lawyer," "nurse," pharmacist" and more. (Real estate agents top the list of "how to become" job searches.)
Dream Jobs in a Hot Economy
In 2017, the Canadian labour market posted its largest annual jobs increase in years, followed by employment growth cooling off in 2018. In April 2019, the Canadian economy posted record job gains, the biggest one-month increase in data going back to 1976.
With a hot economy and tight labour market, Canadian accountants are looking for the kind of perks that distinguish attractive employees. According to the study: "When it comes to job perks, Canadians are not as into corporate phones, laptops and credit cards. What they really want is corporate benefits like paid time off and a health package. In fact, interest in corporate and health benefits increased by 129% from 2016-2019. Ontario leads the provincial searches for this type of benefit, while Alberta comes in at a close second."
The study reports there is "a changing tide when it comes to the corporate perks Canadian employees are actively seeking. Trendy workplace benefits, such as having an in-house doctor and permission to bring their pets in regularly, coupled with old standbys such as gym memberships, are not necessarily high on Canadians' radars, at least not in relation to a strong deciding factor like health coverage when considering whether or not to accept a job offer."
That said, while perks by far top the concerns of employee searches at 8.5k per month, perks are followed by ethics (3.5k), bullying (3.1k), harassment (2.8k), and diversity (1.1k), suggesting that workplace culture, especially negative cultures, are impacting Canadians. Disconcertingly, "bullying" is the top workplace concern in all three prairie provinces, as well as Newfoundland and Labrador.
What are Employers Looking For?
According to SEMrush, when top employers are looking at the university studies of prospective employees, they most often look for "business administration" (82k/mo). Of interest to CPAs and students in the CPA program, business administration was followed by economics (48.5k), finance (44.4k), accounting (15.4k), and accounting and finance (5.3k).
The top three job searches by Canadian employers were engineering, information technology, and operations. Finance placed sixth in roles. In terms of skill sets, the top three searches were for management, project management, and leadership.
As so many chartered professional accountants works in the financial services sector the top five most attractive schools were the University of Toronto, York University, Ryerson University, the University of Waterloo, and Western University.
As the report notes, "For banks, insurance companies and other financial services providers, the University of Toronto has a substantial lead among other schools. They have educational backgrounds in finance, business administration, economics, computer science and accounting. The common skills include: customer service, leadership and management, and are accompanied by banking, business, and financial analysis and risk management."
The study concludes: "While the employment market is typically marked by upswings and downswings, the education landscape is decidedly positive: Canada is one of the top destinations to study not only among Canadians, but also a top choice among foreign students, which is a driving force for the economy over the short-term and the long-term."
By Canadian Accountant staff. Access the 2019 Canadian Career Outlook by SEMrush.