Profession
W.L. Dueck joins Andersen Global, rebrands as Andersen Tax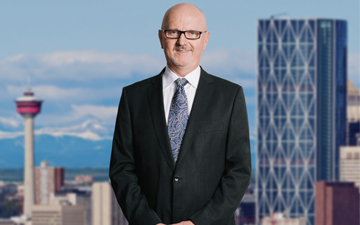 Prominent tax services brand the latest Canadian firm to join global players
TORONTO, May 28, 2018 – After 20 years as a prominent Canadian accounting brand, W.L. Dueck & Co. LLP, a mid-tier firm specializing in cross-border tax services, is joining U.S.-based Andersen Global and rebranding as Andersen Tax. The firm is also planning to change its legal name to Andersen Tax.
"The timing for joining Andersen Tax was a confluence of factors, which included being pursued by several Big Four and major national and international firms," says Warren Dueck, FCPA, CPA. "Comparing Andersen Tax to other firms clarified our decision process, which lasted over a year from initial contact, establishment of a collaboration agreement and finally into membership in Andersen Global."
Founding partners Dueck and Steven Flynn, CPA, CA, grew the firm "from the kitchen table," says Dueck, into a team of 23 tax professionals with offices in Calgary, Edmonton, Richmond and Vancouver. "Andersen Tax is a great opportunity to continue to enhance our client base, build our team with talented professionals and be part of an international network with high professional standards and a desire to serve clients."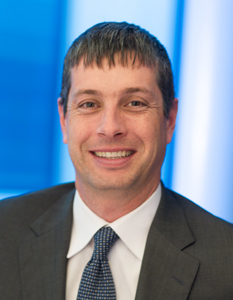 Steven Flynn, CPA, CA.
A focus on tax, not sprawling empires
Andersen Global is an international association of separate, independent member firms comprising tax and legal professionals around the world. It was established in 2014 by U.S. member firm Andersen Tax LLC. Andersen Global now has more than 2,200 professionals worldwide and a presence in over 75 locations through its member firms and collaborating firms.
According to Dueck, the most attractive aspect of joining Andersen Tax was its focus on tax services. "It provides no audit or assurance services," Dueck tells Canadian Accountant. "It does some valuation work closely connected to its tax practice but tax is its primary business."
At a time of rapid diversification in the business models of the Big Four, Dueck is forthright about what he was looking for in a global firm. "As a former Ernst & Young partner, I would go to partner conferences to hear my other partners talk about their work. Whether it was airport consulting, auditing, bankruptcy services, etc., I had no common professional experience with them.
"At Andersen Tax, tax is the primary business,"asserts Dueck. "As opposed to the sprawling empires of some major firms with no logical boundaries, Andersen Tax is focused on what its name says it is, tax."
Recruiting the best tax professionals
Despite the prominence of its Canadian brand, the biggest challenge for the firm was attracting professionals with a depth of knowledge in cross-border tax matters, says Dueck. "The common experience of new Andersen Tax member firms worldwide is a much higher recruiting profile after adopting the Andersen Tax name. Being able to attract skilled tax professionals is a key to move our business ahead."
Dueck and Flynn see the merger as "an opportunity to grow and be part of something bigger than ourselves without giving up our culture." In addition to recruitment leverage, the founding partners also see the potential for heightened brand awareness, global referrals and substantial professional support.
"We have already worked on a number of engagements with Warren and his colleagues and they have demonstrated a strong commitment to their clients and to providing best-in-class service," says Mark Vorsatz, chairman of Andersen Global and chief executive officer of Andersen Tax LLC.
Dueck says joining Andersen Tax has been "a great experience already and it creates a renewed vision for my partners and I." The firm he cofounded may not be the only Canadian firm to join the U.S.-based global player. "Our collaboration with W.L. Dueck & Co. LLP substantially builds out a broader geographic platform in Canada and will play a significant role in enhancing our client solutions in the region," says Vorsatz. "I look forward to having them join our team and continuing our expansion in Canada."
Pictured top, Warren Dueck, FCPA, FCA. Colin Ellis is managing editor of Canadian Accountant.