Profession
Business
National
Western Canadian accounting mergers announced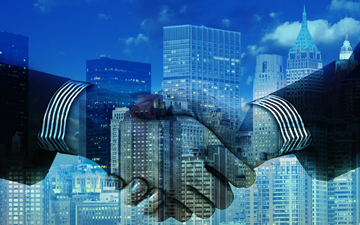 Grant Thornton, RSM Canada announce separate deals
TORONTO, Sept. 6, 2019 – Two Canadian accounting firms, Grant Thornton and RSM Canada LLP, announced deals this week in the Western Canadian accounting market. Grant Thornton announced the addition of The Raber Mattuck Group, based in Vancouver, which provides a wide range of business advisory services.
"Over the years, we have maintained our commitment to client service while growing, and this is the next step in our journey. We chose Grant Thornton because of their similar values and approach, and our dedication to delivering professional and personalized service will not change," said Meyer Mattuck, Partner, The Raber Mattuck Group. "We are excited that our clients will now have access to a number of additional services and resources to help them navigate the future and reach their goals."
The acquisition adds 12 professionals to Grant Thornton LLP in Canada, including two partners, Meyer Mattuck, CPA, CA and Nathalie Abramovich, CPA, CGA. "We're very pleased to welcome The Raber Mattuck Group of Vancouver to Grant Thornton," said John Harris, managing partner, Grant Thornton LLP. "By joining forces, we strengthen our commitment to serving our clients and communities as we continue to grow across Canada."
RSM Canada also announced a deal this week, welcoming Saskatchewan's largest independently owned accounting firm, Virtus Group, as the fourth member of the RSM Canada Alliance (since the Alliance was first announced in December 2018). Virtus Group has offices in Saskatoon, Regina and Estevan, supporting Western Canadian entrepreneurs and businesses through professional accounting, tax and business advisory services. Its offerings include audit, outsourced accounting, tax, business valuation and transition planning, litigation support and risk management.
"With the addition of Virtus Group, we are thrilled to bring the power of the RSM Canada Alliance program to Saskatchewan," said Terri Ellis, leader of the RSM Canada Alliance. "Virtus Group has maintained an excellent portfolio as the largest independent accounting firm in Saskatchewan, and now will help expand the RSM Canada Alliance into Western Canada."
According to RSM Canada, building the RSM Alliance across Canada is an important part of RSM Canada's overall strategic plan, which includes "expanding into key Canadian markets, with both fully integrated RSM Canada offices in major metropolitan areas and a robust alliance of independently owned firms across the country."
By Canadian Accountant staff.