Business
Practice
National
Grant Thornton: A busy fall season of accounting acquisitions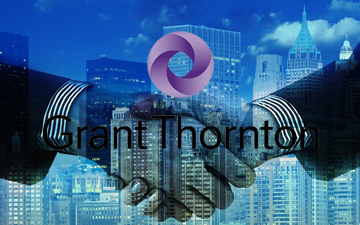 Accounting firm kicks off November with two announcements
TORONTO, November 7, 2019 – Grant Thornton LLP has kicked off November with a flurry of acquisition activity in the Canadian accounting profession. The month kicked off with the national firm welcoming two regional accounting practices into its fold. Saskatchewan accounting firm Cogent Chartered Professional Accountants LLP — which has offices in Weyburn, Regina, Saskatoon and Rosthern — has provided professional services for more than 25 years and has a total of 71 team employees, including 10 partners.
"Our central focus has always been on long-term client relationships to help local businesses and organizations reach their maximum potential. When they succeed, our communities and people succeed too," says Cogent Managing Partner Ted Hillstead, FCPA, FCGA. "By joining the Grant Thornton team, we can tap into new resources to help our clients compete and grow in a rapidly changing world."
Hillstead held a position on the Board of Directors of the Saskatchewan Chamber of Commerce for more than a decade, including a term as Chair in 2005-2006. He was actively involved in the CGA profession over the years.
Grant Thornton has also announced the acquisition of Presley & Partners, an accounting and financial consulting firm based in Courtenay, B.C. Founded in 1982, Presley & Partners has 20 employees serving a wide range of industries in the Comox Valley of Vancouver Island. The firm provides accounting, tax, and consulting services to a wide range of clients, including owner-managed businesses, nonprofits, professionals, construction firms, fishing and forestry, hospitality, and retail companies. In 2002, Presley & Partners won "Professional Company of the Year," a Vancouver Island Business Excellence Award.
"We view ourselves as an extension of each client's business, and that approach has created some very meaningful and rewarding relationships. We're excited to have access to a host of new resources and services to help our valued clients succeed and grow in today's changing world," said Colleen Ellison, CPA, CA, CGA, partner at Presley & Partners. "Just as importantly, Grant Thornton shares our values and culture, including a strong commitment to our local communities."
The Canadian member firm of Grant Thornton International will now have 14 Vancouver Island locations, including Victoria, Port Alberni, Duncan, and Nanaimo. "Presley & Partners joining the Grant Thornton family makes perfect sense, because we are so clearly aligned in our commitment to helping our clients, colleagues and communities thrive," say Dan Little, managing partner, Vancouver Island of Grant Thornton. "I'm thrilled that we're working together to help businesses in the area reach their goals."
Grant Thornton has announced several mergers this fall, beginning with The Raber Mattuck Group of Vancouver in September; software company Pegasystems, which specializes in digital process automation; and Millard, DesLauriers & Shoemaker LLP, a Toronto-based accounting firm led by Michael DesLauriers, CPA, CA and Marija Visaticki, CPA, CA, a deal announced in October.
By Canadian Accountant staff.