Business
Profession
The Top 10 Canadian Accountant stories of 2017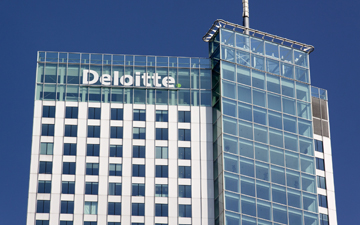 These were the accounting stories that grabbed your attention in the past year
TORONTO, January 2, 2018 – When Canadian Accountant launched on June 1, 2017, we weren't sure if CPAs were ready for an independent news source for the Canadian accounting profession. Seven months and thousands of visitors later, we're proud to bring you the top 10 articles that grabbed your attention, in reverse order:

Linda Raynier, CPA, CA, became a YouTube star in 2017 with her career coaching videos that have garnered 145,000 subscribers. (LINDA RAYNIER PHOTO)
We don't get much time at Canadian Accountant to do profiles, so when we do, we like to make them count. Meet Linda Raynier, YouTube star, career coach, and the envy of every millennial CPA.
Looking back, the irony of this story is not really about Canadian accounting, but the shifting American regulatory landscape. Just weeks after the SEC approved the PCAOB's "critical audit matters" rules, the Trump administration booted the entire board.
To some, it seemed like a footnote in another leak of data from an offshore firm. But when news of tax havens reached all the way into the Prime Minister's inner circle, it put the final nail in the coffin of Bill Morneau's tax proposals. With talk of billionaire bagmen, the government had clearly lost control of the narrative.
Perhaps the revolution started in a conference room in downtown Toronto. Or perhaps it started in a villa in Provence bought by Bill Morneau. But this story kicked off our weeks-long coverage of one of the biggest tax revolts in recent Canadian history.
So complex was the Supreme Court's ruling on Deloitte and Livent —20 years after the latter's bankruptcy — that all sides involved declared victory. It may take years before the repercussions of the ruling are fully understood but, in the end, it may come down to this: auditors owe a duty of care to their clients, not necessarily to shareholders.

Fred Mertz, CPA, CGA, pictured above with employees of Fred Mertz Professional Corporation, feared for what might happen farming families if Finance Minister Bill Morneau's tax proposals proceeded. (FRED MERTZ PROFESSIONAL CORPORATION)
Oh sure. Google's building a new city on Toronto's waterfront but all we want to talk about is farming and taxes. We were surprised as well by the popularity of a very simple profile of Fred Mertz, a CPA in Calgary, Alta., and what he really thought of Bill Morneau.

The demise of CPA Australia CEO Alex Malley made news in accounting circles around the world. Unfortunately, the fallout for CPAs in Australia was damaging to the CPA brand and embarrassing for many CPAs. (CANADIAN ACCOUNTANT ILLUSTRATION)
Great gossip. Salacious scandal. Accountants. One of these things is not like the other? Think again and read how an ambitious CEO and a compliant board turned CPA Australia into the laughingstock of accounting associations around the world.
What happened to Sears Canada in 2017 really bothered a lot of Canadians and many were eager for the accounting story behind the headlines. Leave it to Ottawa business journalist Jeff Buckstein to investigate the accounting story behind the headlines.
The first article in Jeff Buckstein's series on the demise of Sears Canada earned the most (and the longest) comments of all our content for the year. Why did Sears Canada go bankrupt? In the immortal words of Warren Buffett, "It takes 20 years to build a reputation and five minutes to ruin it. If you think about that, you'll do things differently."

News that global accounting giant RSM acquired Collins Barrow Toronto in late 2017 was one of the biggest stories of the year in Canadian accounting. (RSM CORPORATE)
The most popular story of the year occurred on December 1, when one of the largest accounting bodies in the world, RSM Global, acquired Collins Barrow Toronto, in a deal that shook the quiet world of Canadian accounting. One can only speculate what Collins Barrow Toronto will look like with the marketing resources of RSM Global. Look for more on this story from Canadian Accountant in 2018.
Colin Ellis is the managing editor of Canadian Accountant.