Profession
National
Editor's Picks: My favourite Canadian Accountant stories in 2018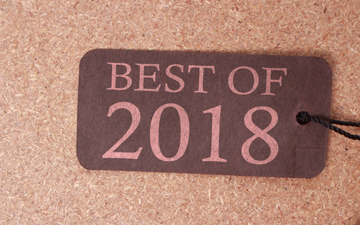 The five accounting stories worth reading again and again
TORONTO, January 1, 2018 – Betsy Lerner, one of the better-known non-fiction editors in publishing, once wrote that "editors are still the world's readers. And thus the eyes of the world." As the eyes of the Canadian accounting profession, the articles I liked the most in 2018 were the ones that could be read by a CPA on the Go Train from Oakville to Toronto at 7 a.m. They could hold your attention when scrolling through your smartphone. They expressed a point of view. And they had insights and expertise that you couldn't find elsewhere. Here are my five favourites from 2018:
5. How digital solutions turned finance from cost to profit at Sleep Country.
We accept content marketing at Canadian Accountant as long as the articles speak to our readers. This case study, from SAP Concur, was a well-written, informative and real-life post on the advantages of spend management solutions that automate process such as expenses and accounts payable.
4. Supreme Court abandons investors in Livent decision.
The joy from the audit community was discreet in victory; the anger from the investment and class-action legal communities was palpable. Canadian Accountant columnist and standards critic Al Rosen lays out his case for a national securities regulator and it was clear that the Globe and Mail was listening to the "lone dissident" of accounting.
3. Special Report: Manafort trial a cautionary tale in accounting ethics.
We don't often cover U.S. accounting stories but the Manafort trial was just too damn juicy to ignore. One of the curiosities of the accounting profession is the moral quagmire that can smother practitioners who lust for high net worth clients. But from Al Capone to Paul Manafort, it's always the bean counter who is ultimately called to court to spill the beans, and typically loses their licence to practice in the process.
2. Are CRA auditors biased against wealthy Canadians?
News that most of the chartered professional accountants working at the CRA as auditors believe the tax system benefits the wealthy was just too much to take for the CPAs working as Canadian tax accountants and lawyers. The vitriol positively dripped from posts in online media over the CRA, the CBC and the Trudeau government. Calgary tax accountant Kim Moody, FCPA, FCA led the charge; whether it was sound and fury signifying absolutely nothing will be decided at the polls on October 21, 2019.
1. 10 fearless predictions for Canadian accounting in 2018.
This one was not only fun to write but one of the most popular articles of 2018. By my count, I was dead right on six predictions, kind of right on three more, and dead wrong on just one — that Bill Morneau would be shuffled out of Finance, a non-decision by Trudeau that was either honourably loyal or recklessly foolish.
Colin Ellis is the managing editor of Canadian Accountant.