Profession
National
The top 5 most popular articles on Canadian Accountant in 2018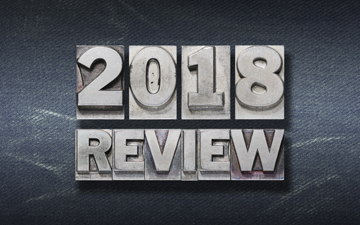 Plus a few honorable mentions that kept you coming back to Canadian Accountant!
TORONTO, December 31, 2018 – A lot happened in the Canadian accounting profession in 2018 and Canadian Accountant covered it all, from mergers to tax changes to political upheaval. But some articles drew thousands of readers over the course of the past 12 months and they were not always the obvious ones. Starting from the number five position, here are the top five most popular articles on Canadian Accountant in 2018, along with a few honorable mentions.
5. CRA reverses disability tax credit restrictions for diabetics.
The Canada Revenue Agency kicked off the new year in a good way in 2018 with news that they were reversing their highly controversial decision to restrict tax credits for diabetics with Type 1 diabetes. Apparently, the true meaning of Christmas came through at the CRA, and the Grinch found the strength of ten Grinches, plus two!
4. Canada's MNP LLP growing again through merger with London-based accounting firm.
Mergers were quite the story in 2018 and the MNP merger, posted on January 3, 2018, had a full year of hits under its belt to make it into the top five. The underlying story was MNP's growing footprint in Ontario, particuliarly outside the GTA. MNP may be based in Alberta but it's a growing force to be reckoned with in Ontario.
3. MNP, BDO, Grant Thornton announce accounting firm mergers.
By February, three mid-size accounting mergers had already taken place, turning the new year into a musical chairs version of accounting firms. Better move fast or you'll miss your seat!
2. Gong Show: The CPA CFE was harder than I thought.
Andrew Knapman, who passed the CPA Common Final Examination this year, is one of most highly followed bloggers. He had the moxie to make it through CPA PEP and write about the experience but the CFE still caught him by surprise — and not necessarily in a good way. Even though Andrew's article was posted in September, it quickly became one of the highest read posts of the year.
1. Global firm RSM shakes up Canadian accounting, buys Collins Barrow Toronto.
Technically, the RSM takeover article was posted in December 2017, but it still had enough readers in 2018 to make it to number one in our rankings of most popular articles. The move by a global accounting firm to enter the Canadian market by slicing off the largest office firm of a nationally branded network is still sending ripple effects through the M&A market, one year later.
Honorable Mentions
Incredibly, "Why did Sears Canada go bankrupt?," by Jeff Buckstein, placed in the 10 most popular articles for the year, even though it was posted in early December of 2017. That's likely attributable to the power of the Google search engine and the anger felt over the Sears demise by many Canadians. Our series on Sears focused largely on market forces and profitability rather than the issue of pensions and financial engineering and for that the series is still controversial.
And here at Canadian Accountant, we're proud of our track record in opening the books on the Canadian accounting profession or, to use borrow a popular and rather queasy expression, opening the kimono on accounting. "How much do sole practitioners make in the accounting profession?", based on an accounting IT report from Alan Salmon, was one of those articles, giving readers a look behind the scenes at the business model of sole practitioners in public practice as well as small-sized firms of two to three accountants. We look forward to bringing you the more of the same, objective reporting in 2019!
Colin Ellis is the managing editor of Canadian Accountant.