Practice
Management
Culture
Shifting to virtual: 4 tips for transitioning in-person training to virtual learning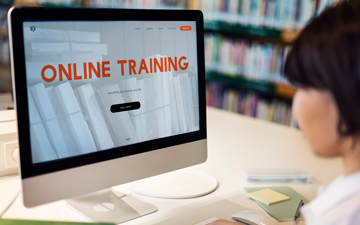 Reimagining the way accounting firms deliver training to accountants and staff can result in a powerful remote learner, says Sofia Arisheh
Editor's Note: This post is the fourth article in a series, Shifting to virtual: Best practices for managing a virtual workforce, focusing on human resources strategies for accounting firms that are transitioning to virtual workplaces. Links to the other posts are provided at the end of this article.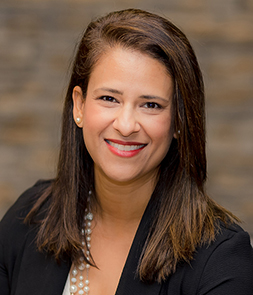 Human resources expert Sofia Arisheh has worked with six of the biggest accounting firms in B.C. She is principal of Upskill Consulting, located in Langley, British Columbia.
Langley – One of the outcomes of COVID-19 has been the almost-overnight transition to a virtual workforce. As a result, this has forced many of accounting firms to re-evaluate and re-imagine the way we deliver our internal training. Providing these internal training offerings are an integral part of how we support our employees to continually develop in their skills and careers.
Working with accounting clients, I have seen that, as the dust has begun to settle with operating in a virtual environment, our focus has shifted to "How do we now offer our training virtually?" With internal training offered throughout the year — typically with peaks in September and January for new accountants, staff or students in the CPA program — creating a powerful remote learner experience that promotes learning, retention and ultimately application of training on-the-job is essential.
Here are four tips on making the seamless transition from in-person to virtual training at your accounting firm.
Tip 1: Adapt in-person training to online learning delivery.
While it is possible to shift all trainings virtually, adopting a phased approach will allow you to separate the "wants" from the "needs."
Be clear on what to transition to virtual learning.
Evaluate each training workshop and begin to decide which ones are most conducive to online delivery and are of the highest importance or return on investment at this time.
Create interactive and engaging virtual content.

Online training should engage learners and to do this virtually, it must be live, interactive and in shorter modular offerings, preferably two-hour time slots.
Tip 2: Create a high-quality virtual learner experience.
Creating an engaging learner experience is not easy to achieve face-to-face, and it's even more challenging when you take it online. Get your learners involved before, during and after the training to promote a higher level of interactivity and engagement, translating into better retention and application of learning.
Provide pre-work to set the foundation for learning.

With shorter bursts of training of 2-hour workshops, providing learners with structured pre-work in advance of the training session is a great way to prep your learners with key concepts and a foundational understanding of what's to come during the training.

Send post-training emails with outputs.

Capture all outputs of the training session, including discussion points, poll results and white boarding and send this to all learners as part of a tangible resource package with additional resources (readings, videos, links) to continue to hone in on the skills taught.

Reinforce training with check-ins and opportunities to put into practice new learnings.

Successful training is reliant on whether the training has been reinforced to help learners fully transfer these skills into their day-to-day execution. Learners forget approximately 75 per cent of what they learned within a week if it's not reinforced.
Tip 3: Explore alternative learning strategies.
Either as reinforcement or a substitute to your virtual trainings, get creative with how you encourage your employees to learn. Leverage various internal resources, from peers to leaders within your firm. Empowering others to knowledge share and mentor others will help create a culture of collaboration. Some of the alternative learning strategies could include:
Buddy system for new hires
Peer-to-peer teaching
Job shadowing or on-the-job training
Learning or cohort groups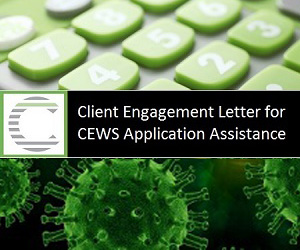 Clearline CEWS Engagement Letter
Tip 4: Train the trainers to deliver virtually.
Delivering top-notch, high-quality virtual training requires exceptional delivery. It's imperative that your in-house trainers are set up for success to pivot their training delivery to one that is conducive to online facilitation. The ultimate goal of any training is to ensure that the learner walks away from your sessions being able to apply skills taught. To do this, trainers must be trained on how to navigate the virtual space for training offerings. Some of the core skills required to successful train online could include:
Prepare for logistics of the virtual session including pre, during and after session best practices
Understand and fully leverage technology
Modify content to allow for interactivity virtually
Gauge digital body language to assess engagement levels
Manage questions and energy throughout the session
Albert Einstein once said that, "Learning is an experience. Everything else is just information." To successfully train your staff, the training must be customized, relevant and interactive to hold the attention of the learners and even more importantly, to ensure that the training is applied immediately following the session. You are often given less slack in a virtual setting and, therefore, honing in on some of these best practices will help you turn your in-person training into effective and engaging virtual learning experiences.
Sofia Arisheh is principal of Upskill Consulting, a boutique human resources firm located in Langley, British Columbia, specializing in professional services and providing HR consulting and training to small to mid-sized accounting firms. Image by rawpixel.com. Read all the articles in this series (to date):
Shifting to virtual: Best practices for managing a virtual workforce
Part One: Shifting to virtual: 3 tips for providing feedback to virtual accounting teams
Part Two: Shifting to virtual: 3 tips for onboarding new hires virtually
Part Three: Shifting to virtual: 5 tips to conduct effective virtual meetings
Part Four: Shifting to virtual: 4 tips for transitioning in-person training to virtual learning
Part Five: Shifting to virtual: 3 tips to foster and promote team collaboration