Practice
Management
Culture
Shifting to virtual: 3 tips for onboarding new hires virtually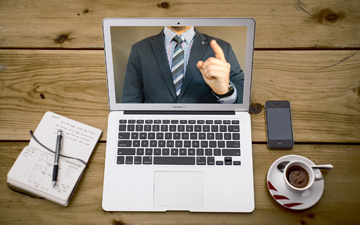 Adapting onboarding practices to welcome new hires remotely is a new way forward, says Sofia Arisheh
Editor's Note: This post is the second article in a series, Shifting to virtual: Best practices for managing a virtual workforce, focusing on human resources strategies for accounting firms that are transitioning to virtual workplaces. Links to the other posts are provided at the end of this article.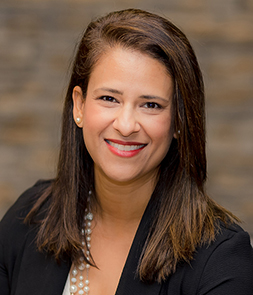 Human resources expert Sofia Arisheh has worked with six of the biggest accounting firms in B.C. She is principal of Upskill Consulting, located in Langley, British Columbia.
Langley – Accounting firms have had to quickly adapt to the new reality of shifting their human resources practices virtually. As an HR consultant working with small to mid-sized accounting firms, including six of the "Biggest accounting firms in B.C.," what stands out is that, regardless of size, all firms are looking ahead at their fall recruits and one-off hires, and determining how best to adapt existing onboarding practices to welcome new team members remotely.
First impressions are everything! Onboarding is an integral part of the employee life cycle where we welcome new team members and provide them with a memorable and valuable experience on the onset of their journey within our firms.
Are you ready to pivot and adjust your onboarding to welcome new hires virtually? Let's explore three tips on how to successfully onboard fully remote team members during their first week.
Training Schedule
Providing your new recruits with structure on what to expect in the coming days and weeks is a best practice, especially for virtual teams. It provides your new hire with a clearer picture of their role, the firm and the team.
Work with your existing team members to build a structured and tailored new hire schedule, including daily virtual meetings and allotted time slots capturing who to meet and what will be reviewed.
Send an electronic copy of this schedule in advance of the new hires' first day or pre-populate their calendar, demonstrating that your firm has invested the time, energy and resources in advance to set them up for success.
Provide contact information for key stakeholders involved in the onboarding and training of your new hire, including names, departments/practice areas, contact information.
Block off "free" time for the new hire to settle in, taking the time needed to review documentation and training materials and get accustomed to their new role.
Meet and Greets
During the first day and week, new hires are beginning to establish connections with their team and fellow colleagues. To welcome our new hires and help them build relationships with others, firms can encourage virtual one-on-one introductions or meet and greets. These introductions will help your new hire integrate faster into their role, the firm and the team.
Set-up some initial meet and greets for 30 to 60 minutes with key stakeholders, incorporating these meetings into their training schedule.
Encourage new hires to set up 30-minute virtual calls with team members during their first week and month, emphasizing the importance of getting to know their colleagues and taking ownership of their personal onboarding experience.
Complete an organizational chart of who's who in the firm, helping your new hire set up meet and greets with the right people.
Check-ins
A sink-or-swim approach to onboarding will do more harm than good. Beyond welcoming your new hires to the firm, it's important to support them to start strong and hit the ground running. Check-ins serve as an opportunity to assess and guide your new hire, ensuring they stay on track to success.
Pair up a buddy for the new hire, providing them with a direct go-to person to help them adjust and ramp up quickly.
Set-up daily multiple check-ins, assessing their onboarding experience and adjusting training or additional support when needed.
Empower new hires to readily and frequently reach out to their buddies, mentors, supervisors and managers with questions, allowing team members to get the support they need during these crucial first week(s).
As accounting firms, our priority is to hire top talent and our responsibility is to ensure that the virtual onboarding of new hires is effective, ultimately setting them up for success as a productive member of the firm and team.
Sofia Arisheh is principal of Upskill Consulting, a boutique human resources firm located in Langley, British Columbia, specializing in professional services and providing HR consulting and training to small to mid-sized accounting firms. Read all the articles in this series (to date):
Shifting to virtual: Best practices for managing a virtual workforce
Part One: Shifting to virtual: 3 tips for providing feedback to virtual accounting teams
Part Two: Shifting to virtual: 3 tips for onboarding new hires virtually
Part Three: Shifting to virtual: 5 tips to conduct effective virtual meetings
Part Four: Shifting to virtual: 4 tips for transitioning in-person training to virtual learning
Part Five: Shifting to virtual: 3 tips to foster and promote team collaboration