Partner Posts
Practice
Technology
7 things I did to fix my accounting workflow problem and automate engagements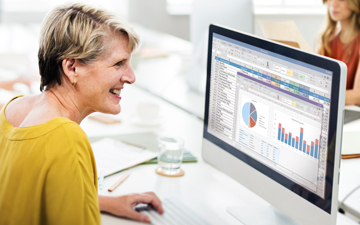 Jennie Moore of Practice Ignition on changing your mindset to scale your firm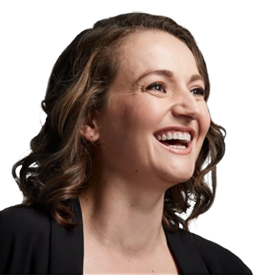 Jennie Moore is the founder of Moore Details Inc. and became Head of Accounting AMER (CA) for Practice Ignition in March 2020.
BELLEVILLE – I'd like to take you back in time to my own experience running my accounting and bookkeeping practice from home for the last 14 years. I'm pleased to share some of my tips and tricks with you on how to optimize the workflows in your practice.
I know what it's like to have a traditional workflow that just isn't working. Several years ago, I moved from a traditional desktop, paper-based practice, to a 100 per cent virtual paperless practice.
For every change you need a reason why. The reason why I optimized my workflow is that I was a work-from-home mom with three young kids — a baby, two-year-old and four-year-old, to be exact. I had only 22 hours a week to run my practice. Each and every thing I did had to work. I couldn't afford downtime or wait time to get essential documents from a client.
But to be down-to-earth, I needed to take my practice virtual and eliminate paper in my home office, to spare it from the household minions that ran around with a fist full of crayons.
My tipping point was when I returned a client's paper package with a giant Elmo drawn on their bank statement. Although my client laughed and appreciated the abstract talent of my daughter, I was embarrassed and knew that I had to change how I was running my practice.
---
---
How my paper-based practice was operating
I was attracting traditional, paper-based clients by looking at help wanted ads in the newspaper, handing out flyers, and relying on referrals. My client's bookkeeping tasks were kept in Excel or the limited amount of brainpower I had in my head. I didn't have engagements and therefore didn't have a defined way to manage scope creep.
My billings were done after the fact, using a pitiful hourly rate. Then I would sit and wait for the Canada Post employee to come to my mailbox with a cheque, sometimes 90 days after I completed the work!
Essentially I was using paper or paper-based clients to attract more of the same traditional clients, being disorganized with tasks, not compliant with engagements, and a billing model that was further stressing my productivity and making it difficult for my firm to grow.
Through adjusting my mindset I've found my secret sauce to work virtually and optimize my workflow. Today, I'm going to share it with you to spare you some frustration. Here is what I did to fix my workflow problem:
Questioned everything I did.
Unplugged my printer.
Documented how I wanted tasks completed.
Implemented Practice Ignition.
Hired a remote workforce.
Systemized my workflow.
Revisited often.
Why I use Practice Ignition
Practice Ignition saves us time. It has a polished image that is forward-facing to our clients, with a really nice presentation and the ability to digitally sign the contract. We are able to whip up an engagement letter quickly — we have several different service types that are in Practice Ignition — and it's just like going through a candy store and picking which ones the client needs.
We can modify them on the go — modify the price to make things exclusive or inclusive, reoccurring, etc., and then send it out to the client. Most important for Moore Details is the synchronization of Practice Ignition with Quickbooks Online, so that reoccurring revenue each month is synced to QBO Accountant.
The other thing I really like about Practice Ignition is its support team. Technical support is really important to me when I look at apps. If I have a problem, I just call up the general number and I get help instantly. I love the advocacy Practice Ignition does for our industry as well. There's always tidbits of information that helps me scale my practice.
So for me it's the relationship with Practice Ignition — meaning the customer service, ease of use of the platform, the change order option, the ability to revoke and revise an engagement, and the various levels of engagement letters (we have different levels of engagement letters for different scope).
As a fellow practitioner, I know how hard it is to adopt change. But you deserve to have your practice run smoother and to enjoy a better quality of life, focusing on what matters to you. I encourage you to consider optimizing your workflows to scale your practice. But more importantly to help you have greater peace of mind.
Jennie Moore is the founder of Moore Details Inc. and became Head of Accounting AMER (CA) for Practice Ignition in March 2020. Follow her on Twitter and LinkedIn.