Technology
Software
Strategy
7 new accounting and finance software solutions that will make work easier in 2021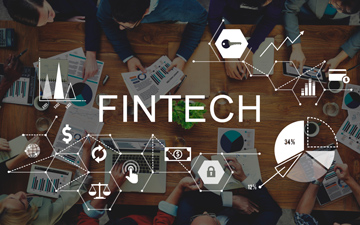 Technology providers embraced the opportunity to support digital transformation
TORONTO, Jan. 8, 2021 – The ongoing pandemic did not stop accounting and finance software companies from making significant announcements in 2020. In a year when "Zoom" became common parlance in Canada, many software providers embraced the opportunity to support Canadian accountants in both public practice and corporate finance with digital transformation.
While Canada continued to punch above its weight with companies like CaseWare, Multiview, TaxCycle, Wagepoint and more, Australian accounting and finance solutions, such as Audit Shield from Accountancy Insurance, Apxium Connect, and Practice Ignition (as well as Xero), grew in popularity across Canada. Here are seven new accounting and finance software solutions announced in the past six months that will make work easier for CPAs in 2021: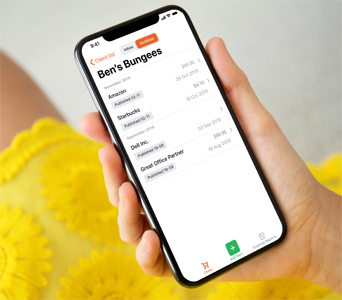 Receipt Bank's new Connect App
, which integrates with Quickbooks Desktop, just launched in Canada. The

Receipt Bank Connect App will integrate with Sage50 added in early 2021. Find out more at Receipt Bank Canada.
Receipt Bank Connect was launched in November 2020. The new app integrates with QuickBooks Desktop in Canada. Download and connect the Receipt Bank Connect app to your clients' desktop software and there's no more waiting to upload data or switch between your clients' platforms and applications. QBO and Receipt Bank are very popular with Canadian accountants and bookkeepers, so the integration is big news. Integration with Sage50 is scheduled for early 2021.
Apxium Collect is an integrated debtor management and payment gateway system that helps accountants increase cash flow, and reduce debtor days and bad debts. The company is based in Australia but expanded last year to Canada. The platform integrates seamlessly with CCH ProSystem fx practice management software (as well as Star by the IRIS Software Group and Xero Practice Manager (XPM).)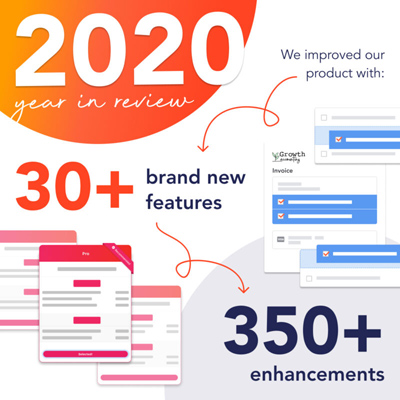 Practice Ignition added nire than 30 new features and 350 enhancements in 2020.
Practice Ignition is a proposal and engagement letter platform that creates a smoother and more efficient customer onboarding process for practitioners and their clients. In 2020 alone, Practice Ignition released 30+ brand-new features and 350+ enhancements but, most notably for Canadian firms, the recent release of direct debit payments in Canada.
SAP Concur dominates the global travel and expense management industry yet it never stands still. In late 2020 it added Jet-Set Offset, a sustainability fintech application, to its application ecosystem (which includes enterprise applications from both Deloitte and EY). Jet-Set Offset facilitates mileage-based carbon offset donations to climate-focused non-profit organizations. No wonder SAP Concur is a favourite among CPAs in CFO and VP Finance positions at companies across Canada.
CaseWare Suite was launched last summer and it integrates four major accounting software solutions: CaseWare PBC Requests, CaseWare ReviewCompTax, CaseWare Audit and CaseWare AnalyticsAI. By bringing them together in one product suite — that seamlessly ties in with other CaseWare solutions such as Working Papers — the company is giving accountants the support they need to shift their entire practice to the cloud, an invaluable advantage during challenging times.
Wagepoint, the popular Canadian payroll platform used by accountants and bookkeepers to process payroll for their clients, redesigned its Add-ons and Integrations experience to improve payroll workflows. Last fall, it added an Intuit single sign-on, automatic journal entries for QBO integration, and a ton of TWS & CEWS resource supports.
Sage Business Cloud Accounting now integrates with TaxCycle, the tax preparation solution developed by Calgary-based Trilogy Software, used by thousands of tax preparers across Canada. According to Sage, "With TaxCycle integrated into the Sage ecosystem, Sage Business Cloud Accounting customers can now run a completely paperless practice from data entry to tax filing."
While it's tempting to believe that shoebox accounting is going the way of the Dodo, many accounting practices will continue to accommodate clients who rely on traditional accounts methods, as we reported in our practice acceleration series.
Hardware providers like Fujitsu, which makes the market-leading ScanSnap iX1500 digital scanner, helped practices go paperless and accountants work from home, while providing strategies for client workflow solutions. Watch for big announcements from Fujitsu in 2021!
Colin Ellis is a contributing editor to Canadian Accountant. Image by rawpixel.com.