Management
Culture
Strategy
Canadian CFOs reveal most outrageous expense report claims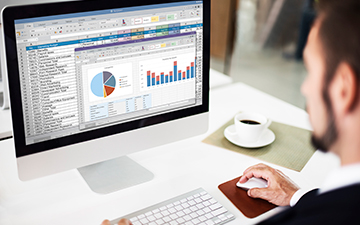 Fun survey findings from Robert Half Management Resources
TORONTO, June 21, 2019 – Chartered professional accountants across Canada are accustomed to seeing some wild expense account claims. While finance departments continually develop rigorous expense reporting guidelines, that hasn't stemmed the flow of eyebrow-raising requests by some employees, research suggests. In a recent Robert Half Management Resources survey, 58 per cent of CFOs in Canada reported an increase in the number of inappropriate reimbursement submissions over the last three years. Some of the more egregious infractions included cat food, a helicopter ride and a lawn mower.
The online survey was based on responses from more than 300 CFOs at Canadian companies with 20 or more employees. They were asked, "Have you seen inappropriate expense report requests increase or decrease in the past three years?" Their responses:
| | |
| --- | --- |
| Significantly increase | 17% |
| Somewhat increase | 41% |
| No change | 32% |
| Somewhat decrease | 7% |
| Significantly decrease | 3% |
| | 100% |
Among the examples of audacious expense reimbursement submissions were a speeding ticket; carnival costume; cowboy boots; renting goats to cut grass; and taxes. Expenditures for children and pets were commonly flagged, including daycare; pet sitting; cat food; cleaning bill to remove dog excrement; and toys. Household items and expenses were also popular reimbursement submissions, including an ice cream mixer; bricks for walls; a lawnmower; and a popcorn maker.
There were even a few requests that verged on the incredulous: embezzlement expenses; a live octopus — for a pet, not food; hot air balloon rental; and a day at the spa. "While some expense requests may seem humorous or even bold, they can cause problems for businesses," says David King, senior district president of Robert Half Management Resources. "Organizations benefit from having clear company policies and effective review processes — otherwise, things like expense reports can become time-consuming issues for the company."
The research also found most companies utilize technology-based solutions in their expense-reporting process, with 51 per cent of firms using internally developed software and another 39 per cent employing third-party software or systems. Only 10 per cent of organizations overall use manual processes, though this jumps to 21 per cent for the smallest firms in the survey (20-49 employees).
While implementing new technology is helpful, communication is still key, adds King. "Take measures to resolve any uncertainty among staff about what is considered a valid business expense. Make policies readily available, include examples of various potential situations to clarify grey areas and train accounting staff to address questions or head-off problems before they arise."
Robert Half Management Resources recommends three ways to reduce inappropriate expense report submissions:
1. Communicate company policy. Make guidelines easily accessible and provide regular reminders through the employee newsletter, company intranet or staff email.
2. Discuss the expense with the employee. An improper submission may be the result of a staff member's simple lapse in judgment or an attempt to push boundaries. Whatever the reason, follow up with the employee so that mistakes can be avoided moving forward.
3. Continue to monitor submissions. Keep an eye on future submissions when a significant problem has occurred. Review new expense reports from the employee to confirm guidelines are now understood and reimbursement items comply.
By Canadian Accountant with files from Robert Half Management Resources. Image from rawpixel.com.