Partner Posts
Technology
Strategy
How spend management solutions transformed finance at Four Seasons Hotels and Resorts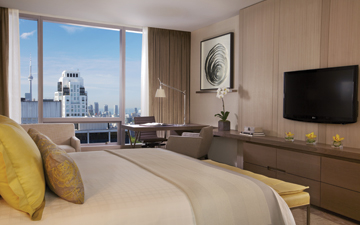 Expense reporting helps the luxury hospitality company focus on the guest experience.
TORONTO, May 15, 2019 – Automation. Artificial intelligence. Secure Data.
As these words — and the technology behind them — become more and more common, it's clear that businesses that view them as an opportunity will come out on top.
One such business is luxury hospitality company Four Seasons Hotels and Resorts. For the well-regarded brand, the guest experience is of the utmost priority but improving it came down to streamlining what's happening behind-the-scenes.
David Caffo, Four Seasons vice-president, corporate finance, has been one of the champions for digital transformation within his organization. "Innovation and continuously improving has always been very important for us, so we're always looking to do anything we can to make day-to-day processes better, so we can focus on the future," he says.
For him, it started with expense management in their corporate offices. Making that process smoother would ultimately mean more time for leadership to focus on the future — whether travel trends or other new initiatives to ensure the guest experience is a step above.
Four Seasons adopts powerful financial automation
To get there, Four Seasons embraced automation in its expense reporting processes. So, Caffo turned to SAP Concur, a global leader in connected spend management, for its Concur Expense solution.
The brand had started searching for a better way at managing expenses back in 2012, when it moved from manual, spreadsheet-laden expense reporting to a proprietary software system, developed by its internal IT department. That allowed the company's corporate headquarters to submit and process expense reports electronically. While the era of manual spreadsheets was clearly over, the process was still cumbersome. It wasn't intuitive and wasn't mobile-friendly at a time when smartphone use at work was about to explode.
"Four Seasons is a unique business, including in how we manage expenses," Caffo says. "We have over 110 hotels and when our sales or operations staff travel on behalf of certain properties, expenses have to be cross-charged back to those properties." Like many other businesses experiencing expense complexity, the accounts payable team needed a system where the user could easily input that kind of information to charge back expenses efficiently and accurately.
Jump ahead, and it's now using Concur Expense, a cloud-based solution with an intuitive, user-friendly mobile app to let employees capture and submit their receipts on the fly — giving the accounting team constant, up-to-date data, automatically.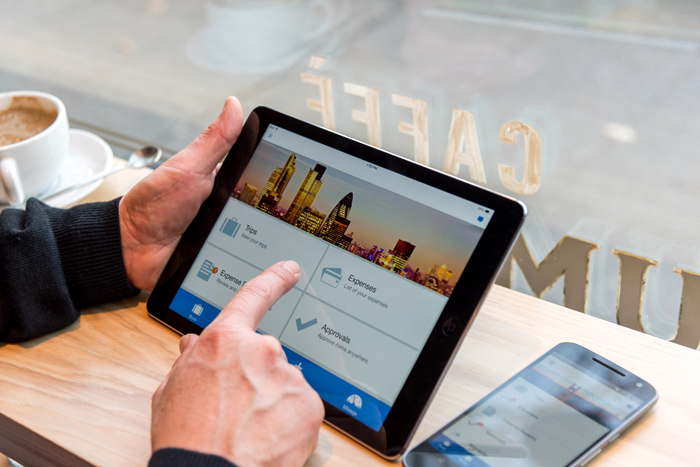 SAP Concur Expense makes expense reporting simple, fast, and accurate. (Image courtesy: SAP Concur)
More time is a luxury business benefit
It's clear that automation can have a transformative impact on a business. According to SAP Concur's 2017 AP Automation Study, finance decision makers estimate that automation could save 47 per cent of the time spent going through the payment cycle and 60 per cent of the time processing invoices per week, on average. Broadly, companies can realize greater accuracy, visibility and control, as well as greater employee satisfaction.
In the case of Four Seasons, the finance team — including accounts payable — now spends dramatically less time on expense management. In fact, processing monthly expense reports now takes a third of the time. Month-end close is much faster with less recording needed, and the accounts payable schedule has been 100 per cent up-to-date, so there's no more falling behind. The time savings has also enabled Caffo and his team to divert resources to other strategic work, with greater impact.
For Caffo, the added visibility and accuracy became critical for reducing the time executives spend on reviewing expenses. "My job is to make sure conversations about expenses with leadership don't need to happen," he says. "The metrics that drive our company — guest satisfaction, occupancy, travel trends — these are the things that our C-suite want to focus on."
Four Seasons is just one example of the finance function embracing digital transformation — and at the right time. Increasingly, the role of the CFO and the finance team is evolving. It's no longer about balance sheets or focusing only on the bottom line. More than ever, companies are expecting finance to drive the business forward by turning data into valuable insights that support better decision-making.
Finance has always been vital to any organization — but embracing innovation can be the move that takes it to the next level.
Kevin Craig is the managing director of SAP Concur Canada. Top image: Toronto Four Seasons room by photographer Christian Horan, provided to media by Four Seasons Hotels and Resorts.