Partner Posts
Practice
Software
Three ways accountants can leverage cloud-based software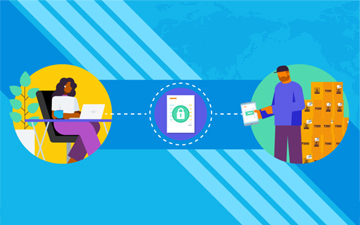 Because the cloud knows no boundaries, it opens up endless possibilities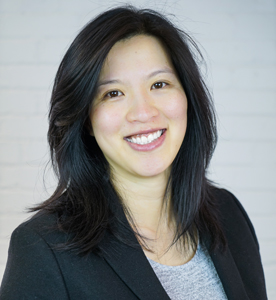 When you automate accounting tasks and give clients real-time access to their financial data, you free up time to spend as you want, says Faye Pang, Canada Country Manager, at Xero.
YOU might already be using online accounting software in your practice, but are you taking full advantage of everything it has to offer? Cloud-based accounting software, like Xero, can help Canadian accounting professionals simplify everyday business tasks, so they can regain the time needed to focus on what matters most. Whether you're looking to automate administrative tasks, generate long-term business projections, or maximize profits, here are three ways that you can leverage cloud-based solutions to support your practice.
Streamline your workflow
Between onboarding new clients, managing files, creating financial reports, and a myriad of other tasks that chip away at your day, you might find that you have less and less time for what you do best — accounting.
It doesn't have to be that way though. Cloud-based solutions can help automate much of the paperwork that the client onboarding process tends to entail — like allowing you to send your clients online proposals that they can review, sign and return to you electronically. Once the onboarding process is complete, some digital platforms will also automatically create a profile for your new client in your accounting software, so you can get to servicing them right away.
One of the most useful aspects of cloud-based software is being able to house all of your documents online. This not only takes server management and backups off of your plate, it also means you don't need to be at the office to get important tasks accomplished. Need to edit a document from home, or send a client a file while you're out grabbing lunch? No problem — as long as you have a digital device and an internet connection, any document or data report to which you need access will be available to you via the cloud.
Forecast and grow your practice
Cloud-based technologies allow you to sync your accounting software with existing budgets or spreadsheets, so you can quickly retrieve up-to-date data as and when you need it. Tools like Xero also make generating customizable and digestible forecasts possible, so you don't have to be stuck behind your desk, pulling numbers manually, for hours at a time.
Using accounting software with forecasting capabilities can also help you provide your clients with user-friendly, easy-to-understand projections of the trajectory of their business. With Xero, the online accounting dashboard provides insight into all of your key information, in one simple place, so you can track balances, invoices, bills and more. Armed with a balance sheet forecast and an accurate picture of cash flow, this puts you in the best position to help your clients grow their business and prepare for the days, weeks, months, and years ahead.
Maximize profitability
Because the cloud knows no boundaries, it opens up endless possibilities. A generation or two ago, an accounting practice would hang out its shingle and attract clients whose businesses were based down the block or across town. Here's a bold suggestion: if you're still tied to that old way of thinking, shift your focus to the digital realm.
If your accounting software is entirely online, why shouldn't your clientele be? Regardless of where a business owner is based, they will always need to do their accounting — and that's where you come in. Cloud-based accounting solutions allow you to work smarter and faster online, so you can continue to grow your client base and scale your practice.
Whether your clients come from across the street or across Canada, though, the math checks out — when you automate accounting tasks and give clients real-time access to their financial data, you free up time. What you do with those liberated hours is entirely up to you, but adding to your client base might be the best idea for your own bottom line.
To find out how Xero can help you grow your accounting practice, visit our website.
Faye Pang is Canada Country Manager at Xero.