Practice
Management
Culture
The 5 HR challenges facing Canadian accounting firms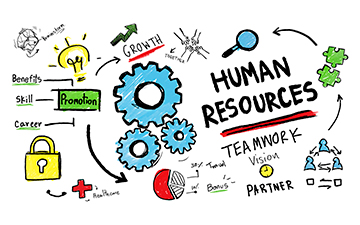 Solid HR practices are integral to success, says Sofia Arisheh
Langley – The accounting profession has undergone many changes in the past decade and will continue to dramatically change and evolve. According to CPA Canada's 2017/2018 Annual Report, "Change is constant, but never before has the world seen change and disruption occurring at the exponential rate we are experiencing today. The accounting profession is not immune to these changes, and over the next decade our profession will continue to experience rapid and continuous transformation."
The tsunami of change has greatly shifted priorities in human resources at accounting firms across Canada. Now, more than ever, HR is faced with having to attract, retain and manage talent in an increasingly competitive marketplace, and all this while navigating generational shifts in the industry. At Upskill Consulting, we've provided human resources training and consulting services to accounting firms across Canada, and here are the five HR challenges facing Canadian accounting firms today.
1. Attracting Talent
Chartered professional accountants, now more than ever, have more career options as the demand for accountants continues to increase. Competition for talent is mounting, with each firm vying for talent within the same pool of applicants.
How do you find and attract talent to your firm?
Provide a clear picture of your firm's direction, mission, vision and core values.
Train internal staff involved in the recruitment process on how to skillfully interview new candidates.
Ensure your compensation strategy is aligned to market standards and get creative with your perquisites.
Highlight career advancement and skill development opportunities.
2. Retaining Talent
It's no easy feat retaining talent in an era of higher turnover, with experienced accountants more readily making career moves in this employee market. Not only should we anticipate this churn but also place greater importance on and investment in understanding how to keep top talent in-house.
How do you feed your staff what they value and ensure that they stay?
Assess engagement levels and action opportunities for improvements that arise.
Foster a workplace environment where core values are lived and breathed.
Empower employees to innovate and actively share opportunities for continual improvement.
Encourage more options for mobility and flexibility in the workplace.
3. Investing in Workplace Mentoring
According to PwC's Millennials at Work: Reshaping the Workplace: "Millennials relish the opportunity to engage, interact and learn from senior management. Mentoring programmes can be particularly effective and also help to relieve tensions between generations."
How can you build stronger mentoring programs to invest in your future?
Build and measure the effectiveness of your mentoring programs.
Offer training on mentorship to pave the path for successful mentor/mentee relationships.
Provide more projects to help employees better connect, collaborate and develop.
Be creative with your mentoring programs by offering buddy systems, group mentoring and even reverse mentoring (pairing millennials with leaders to showcase their talent and skills).
4. Structuring Career Pathing and Succession Planning
According to the 2017-2018 Annual Report by CPA Canada, "A significant share of our Canadian membership will be retiring in the coming years … In terms of non-retired members, only 34 per cent are under the age of 40, and many older professionals are expected to retire in the next 10 to 15 years."
How do you establish a pipeline of talent and plan for succession?
Develop robust competencies per level and per practice area with clear targets per role.
Be transparent in performance expectations, opportunities and requirements for advancement.
Pay attention to pivotal roles and ensure you have a plan in place to fill in the void.
Identify top performers and provide both on-the-job and professional development opportunities.
5. Creating a Unified Culture
Mergers and acquisitions are and will continue to be a part of our industry growth. They offer their fair share of challenges and keep HR on their toes to help transition people to the enormity of the change.
How do you create a unified culture and reinforce your values?
Take the time to evaluate the nuances and establish best practices.
Define your culture and develop a cultural integration and communication plan.
Involve staff at all levels in problem-solving and in garnering buy-in and ongoing support.
At Upskill Consulting, our clients know that solid HR practices are an integral component to the success of their accounting firms. Addressing challenges posed by constant changes in the profession is essential to remain competitive. With a sound strategic plan for human resources, your firm can face the future with confidence.
Sofia Arisheh is principal of Upskill Consulting, a boutique human resources firm providing consulting and training to several accounting firms, located in Langley, British Columbia. Image from rawpixel.com.