Profession
Practice
National
Part One, Seismic Shift: public practice consolidation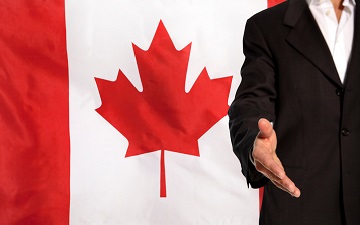 SME practitioners claim consolidation is happening across Canada, with implications for the communities they serve. Part one of a three-part special report
OTTAWA – As boundaries between traditional accounting and non-accounting related services continue to crumble, and as a new generation asserts its presence in the workforce, the accounting profession and the way it serves the public is undergoing unprecedented change.
Amidst this upheaval, some professionals believe the traditionally healthy supply of smaller accounting firms that serve small businesses in their communities might not be as readily available in the future. They see the "Big Four" accounting giants (Deloitte, KPMG, PwC, EY), as well as the next tier of industry leaders (MNP, BDO, Grant Thornton) taking up a larger share of the profession's business.
"If you go to the websites of any of the Big Four, you see dozens of types of services offered. It's just hard for the smaller firms to compete against that," says Janne Chung, an associate professor of accounting at York University's Schulich School of Business in Toronto.
Demographic changes
Demographics are another key factor behind what many perceive to be a seismic shift in the profession.
Colleen Gibb, founder of Gibb Widdis Chartered Accountants Professional Corporation, established her Ancaster, Ontario practice in 1993. Gibb says many smaller practitioners from the baby boom generation see retirement on the horizon in five to ten years, and that will continue to change the composition of the profession.
"They're doing some planning and realizing that there are not a lot of CPAs waiting in the wings that want to purchase their practice. So they're looking at alternatives for retirement plans for themselves and for their clients," she says, noting that one of those alternatives is acquisition by a larger firm.
One reason for that reluctance to continue the practice, Gibb believes, is a generational shift in attitude.
"The younger CAs in the office want more work-life balance. [They] don't really want the risks and responsibilities of ownership. They're quite happy just being a worker bee.
"I don't want to over-generalize, because there are exceptions. I do know a lot of young people who have those goals and ambitions. But I think as a whole, there are a lot less," she says.
SME consolidation
Vic Durksen, a principal with Bridgman & Durksen, Chartered Accountants Professional Corporation in Virgil, Ontario, a 28-year old firm with a branch office in St. Catharines, and another soon to open in Beamsville, says he is also noticing that trend happening throughout his region of Southern Ontario.
"Most of my fellow associates who used to have their own firms have sold out to the nationals. In fact, I've been approached by, I think, five or six of [the big national firms]. I tell them all to go away. But I've been getting calls repeatedly," he says, noting that Bridgman & Durksen, with 25 staff members, continues to expand.
"I have great staff and people wanting to come here all the time. We're getting fantastic candidates that want to work here as opposed to the national firms," Durksen notes.
Durksen, like Gibb, believes demographics is a big reason why he sees a number of smaller firms being acquired by larger firms today.
"I think [members of] the baby boom generation…that didn't plan their exit strategies are getting older and saying 'now what?' So the national firms are coming to them and saying 'we'll buy you.'"
Durksen asserts that small practice valuation multiples are relatively inexpensive at present and therefore financially attractive. But at least one large firm was willing to dispute Durksen's claim.
Jeff Buckstein, CPA, CGA, is an Ottawa-based business journalist. Read part two of Seismic Shift: Bulking up at the big firms.