Practice
Business
National
Canadian audit fees jump as public filings plunge for 2019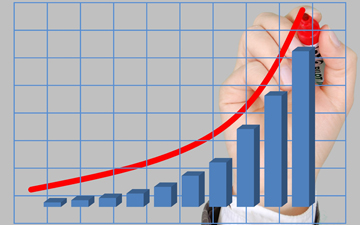 Audit Analytics crunches the SEDAR numbers for Canadian audit fees in 2019
TORONTO, October 9, 2020 – The Canadian audit industry benefited from a 28.5% increase in audit fees even as periodic filings fell precipitously in 2019. As reported today by Audit Analytics, Canadian audit fees increased from an average of $621,000 in 2018 to $868,000 in 2019. "Since 2007, the average amount of audit fees per Canadian company has continued to increase each year, with the largest increase coming in 2019, when all fee categories saw significant increases in totals," reports Audit Analytics.
At the same time, only 2,350 Canadian issuers reported audit fees — a 34.5% decrease from the 2,963 issuers in 2018 — which Audit Analytics says is "similar to the trends we've seen among SEC registrants, the number of SEDAR issuers has been declining over the years."
The COVID-19 pandemic has contributed to mass disruption to periodic filings on a global scale. As reported by Canadian Accountant, the Canadian Securities Administrators (CSA) originally believed that the impact of the coronavirus on Canadian audit firms was "fairly low," but ultimately provided blanket relief from regulatory filing requirements. According to Audit Analytics, "many issuers in Canada opted to take advantage of blanket relief extensions on periodic filings offered by securities regulatory authorities."
As reported in Canadian Accountant, the total cost of a Canadian audit (average audit and non-audit fees combined) to Canadian companies crossed the magic million-dollar milestone in 2017. It would take just a 15 per cent increase for audit fees alone to reach one million dollars. Given the complicated reporting involved, it will be interesting to see if 2019-20 sets a new normal or is an outlier.
Non-audit fees rise as well
In 2019, non-audit fees declined to 11.5% of total fees, a new low in the 13 years of data. As Audit Analytics explains, high non-audit fees can be an indication of compromised auditor independence, but different combinations of audit fees, audited-related fees and non-audit fees have remained relatively stable, with slight increases as a percentage of the total in 2019.
Some critics have argued, however, that the greater threat to auditor independence resides in the growing influence of the advisory or consulting services of the major firms. As reported by Canadian Accountant, Big Four accounting firms lead the Canadian consulting market in terms of market share, and the large firms propelled the Canadian consulting market into the global top 10 markets in 2019.
Compensation of the external auditor is disclosed in Canada pursuant to the Multilateral Instrument 52-110 on Audit Committees, which describes in Item 9 the following categories of fees that are to be disclosed: audit fees, audit-related fees, tax fees, and all other fees.
Colin Ellis is a contributing editor to Canadian Accountant. To view the full Audit Analytics blog post, complete with charts, click here.