Profession
Practice
National
Big Four accounting firms lead Canadian consulting market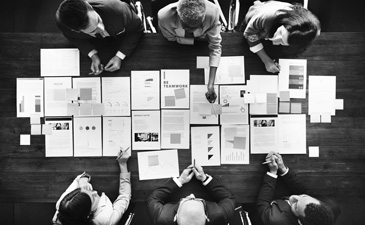 $4.1 billion industry sees 5.5 per cent growth in 2018
TORONTO, June 23, 2019 – The Big Four accounting firms continue to dominate Canada's consulting market through above average growth in the $4.1 billion industry (all figures in U.S. dollars) in 2018. Strong growth of 7.3 per cent in 2018 by the Canadian Big Four (Deloitte, EY, KPMG, PwC) helped Canada's consulting market pass the $4 billion mark for the first time. The market saw strong growth overall in 2018, with revenues rising 5.5 per cent to bring the total market value to US$4.1 billion.
According to a new report from Source Global Research, The Canada Consulting Market in 2019, this solid growth is largely credited to Canada's strong — if slowing — economy and an increasingly urgent digitization agenda. Digital work now accounts for nearly 25 per cent of all consulting revenues in Canada.
Demand for consulting support is growing in the areas of data & analytics, RPA integration — increasingly aided by sophisticated AI technology — and blockchain. At the same time, consulting firms are increasing efforts to digitally transform their own businesses, which will allow them to function more efficiently and also showcase the solutions being offered to clients.
"We've been growing year over year, and the market is still very attractive," says Tim Christmann, chief strategy and innovation officer at Deloitte Canada. "There are many more boutique players now thanks to the onset of digital transformation. The market is like an incubator for smaller players, and then they are acquired."
Growth was driven among the Canadian Big Four firms by the appetite of clients for wide-ranging, multi-year transformation programmes, which fall soundly within the Big Four's wheelhouse. Strong growth in the financial services and risk markets — the traditional heartland of these firms — has also been a factor helping to drive good levels of demand, as has an uptick in interest in managed services and assets. Technology firms are also enjoying success in attracting transformation work, growing 6.2 per cent as a result.
The report reveals that Canada's consultants are, however, keeping a careful eye on the nation's suddenly fraught trade relationship with the US, as a renegotiation of NAFTA continues to threaten the economy. Meanwhile, other changes in US policy have benefited Canada, as President Trump's hard-line stance on immigration has led highly skilled workers to pursue Canadian visas, increasing the flow of digitally savvy talent to the north.
"A near-term challenge would be an economic recession. There are a lot of discussions about this, and I wonder if this will change the investment mindset and buying behaviour of our clients, becoming a self-fulfilling prophecy," says Christmann.
But the Source Global Research report, which is comprehensive in its market data and forecasting, predicts strong growth in 2019 and 2020 as well. "Canada's consulting market continues to look robust, even if there is growing concern about what's on the horizon," says B.J. Richards, senior editor at Source Global Research. "With further slowing predicted for the Canadian economy and the fate of North American trade agreements unresolved, some consultants report that client confidence is beginning to waver. For now, however, the economy remains strong enough — and the pull of digitization powerful enough — to support healthy levels of demand at least through the end of the year."
The Source report also found that consultants in Canada saw growth in every sector in 2018. Healthcare and retail remain smaller markets but saw the fastest growth last year (up 7.7 per cent and 7.5 per cent, respectively). Consulting to the financial services sector also enjoyed robust growth (up 6.8 per cent to $1.3 billion) due to an appetite for innovation and a sweeping digital transformation agenda.
Strategy was the fastest-growing service line (up 7.2 per cent), although it remains one of the smallest. The two largest service lines, technology and risk & regulatory, also experienced strong growth. "There's significant investment being made in digitally-enabled transformation," says Georgina Black, national leader, management consulting, at KPMG.
In 2018, Canadian accounting and business leaders talked up the U.S. Tax Cuts and Jobs Act, signed into law by President Trump in 2017, and warned of a flight of business talent and capital to the U.S. But the the Source Global Research report says the U.S. tax overhaul was a non-event in Canada. "We haven't seen much movement of Canadian organisations to the US," says Linda Williams of EY. "Manufacturing is looking to make its footprint more efficient, but we're still in the first wave of work to consolidate and rationalize."
Says Williams, "Manufacturing is being driven to transform by the rising cost of goods, thanks to the challenge from China and the Trump effect."
Colin Ellis is managing editor of Canadian Accountant. Download The Canada Consulting Market in 2019 from for more data and insight Source Global Research. Image from rawpixel.com.