Thought Leaders
Global
Business
Is socialism coming back under Covid-19?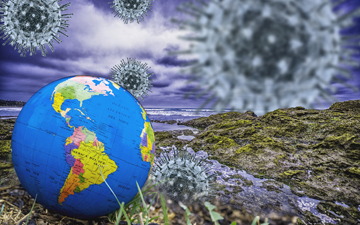 Government intervention is unprecedented in the current crisis
OTTAWA, Apr. 24, 2020 – The global Covid-19 pandemic has resulted in multi-jurisdictional, government-mandated temporary shutdowns of many businesses deemed non-essential. This has cut an enormous swath out of the world's capitalist economies.
An unprecedented level of government assistance to both businesses and employees has followed. In Canada, key government measures include payments to businesses as an incentive to hold on to staff, as well as emergency cheques for millions of employees out of work because of the social distancing requirements now in place to try and reduce the spread of the deadly influenza.
"We've got a lot of people who are staring at lost income from employment or businesses being shut down, and we're trying to prevent hardships or economic collapse by providing something to them," says Andy Bauer, an assistant professor with the University of Waterloo's School of Accounting and Finance.
Socialism or capitalism?
Such extraordinary measures taken by the government appear to be consistent with socialism, he believes, because the government has undertaken to get income out to the masses of people, rather than leaving everybody to their own individual devices, as in normal times, adds Bauer, who is also the university's Canada Research Chair in Taxation, Governance and Risk.
Extraordinary as these measures are, they are not socialist, says William Mitchell, a professor of strategic management and the Anthony S. Fell chair in new technologies and commercialization at the University of Toronto's Rotman School of Management.
"Socialism means that these governments would own the means of production in their countries. But they're not. They're supporting private enterprise and private firms are going to continue to own the means of production," he explains.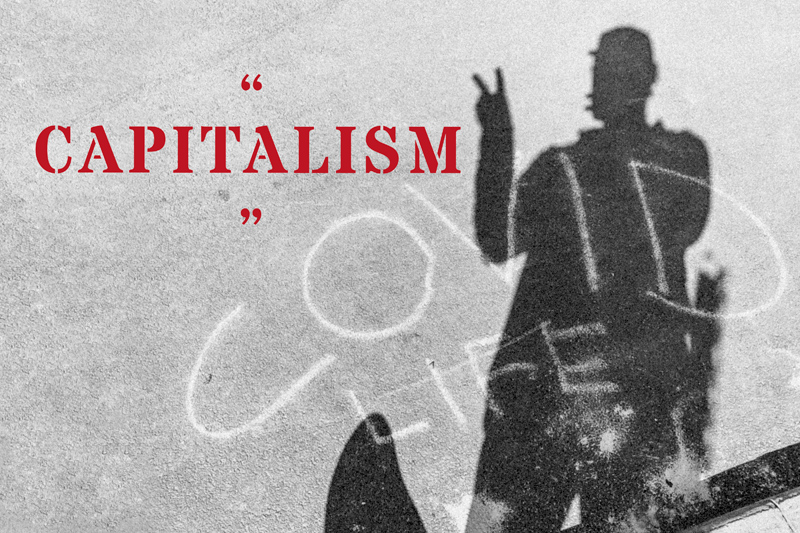 Most of the western industrialized nations are mixed economies, says Arvind Magesan of the University of Calgary.
Rather, these contemporary policies are "meaningful evidence of the continuation of a mixed economy," says Mitchell, who notes that capitalist governments often use various tools to engage in and support the economy. These include the enactment of tax laws, trade policies, investment incentives, and regulations, all of which impact the ability of a private business to operate.
For example, in order to protect its intellectual property/technology, a private enterprise has to file a patent with the government, in return for the protection of a law stating they will be given a certain number of years of private use for that patent. The fact the government has created the legal environment to protect the patents gives those patents value for the company, Mitchell says.
Extreme intervention at an extreme time
Arvind Magesan, an associate professor in the Department of Economics at the University of Calgary, also does not believe the recent extreme measures by governments in the wake of the Covid-19 crisis are socialist.
"Most of the western industrialized nations are mixed economies. I don't really think of any country — even the U.S. — as a purely capitalist country. There are lots of ways that governments intervene. They subsidize certain industries at different times, like agriculture or energy. They have social security systems," he elaborates.
The most recent measures are "just a more extreme intervention at a more extreme time," he explains.
Modern complex capitalist systems require the control, monitoring, regulation and oversight of government. For example, a financial system cannot be run without government supervision of banks, notes Francesco Trebbi, a professor of economics at the University of British Columbia's Vancouver School of Economics.
Although the scale of government intervention as a result of the Covid-19 global pandemic is exceptional, "it's the response that you want the government to have, even in a totally capitalist environment. Markets don't function well in situations of crisis. Markets freeze. The overall price mechanism is no longer necessarily the best way of allocating resources in a crisis situation," he says.
Trebbi notes, for example, the distortions that have arisen out of the U.S. health system because medical supplies are not centrally located. "So I think intervention is necessary. It's a public health crisis and governments need to do something about it," he stresses.
Jeff Buckstein, CPA, CGA is an Ottawa-based freelance business journalist. Image by fernando zhiminaicela from Pixabay. This is the first in a series on the COVID-19 pandemic and economic models. Read the full series in order (to date):
Part One: Is socialism coming back under Covid-19?
Part Two: Accounting for COVID-19 economics: Same as the Great Recession?
Part Three: What economic model will the post-pandemic economy follow?
Part Four (Final): Could COVID-19 turn Canadians from debtors into savers?