Business
National
Practice
Which mid-sized accounting firm gained the most clients in 2018?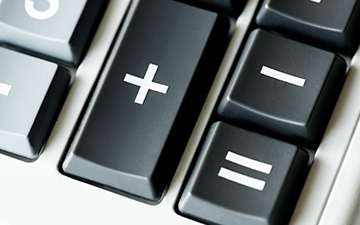 Our annual report of 2018 SEDAR filing data crunched by Audit Analytics
TORONTO, March 29, 2019 – Homegrown Canadian accounting firm MNP LLP racked up another impressive year of net audit client gains in 2018, according to SEDAR analysis of public companies provided to Canadian Accountant by Audit Analytics, an independent research provider based in the United States.
The Calgary-based national firm had the second highest number of net client gains (15) of public companies outside the Big Four, but the third highest gain in audit fees among all accounting firms, behind KPMG Canada and PwC Canada respectively. MNP also ranked fifth among all Canadian auditors in total market cap of its new clients, surpassing the $1 billion mark.
How did they do it? The legalization of a formerly homegrown commodity has puffed up the earnings of many Canadian accounting firms, including homegrown MNP.
As first reported by Canadian Accountant, the legalization of marijuana has been a boon to Canadian accounting firms, providing a new and lucrative marketplace of audit clients. KPMG Canada's leap to first place in Big Four new audit client gains in 2018 was sparked by two cannabis companies, Aurora Cannabis and Canopy Growth, with market caps of $12 billion and $13.1 billion respectively.
MNP earned $2.3 million in new audit fees in 2018. Wayland Group (formerly Maricann Group), a licensed cannabis producer with a history of financial troubles, accounted for $414,000 of the sum. In terms of market capitalization, four out of five of the firm's new clients were cannabis companies: CannaRoyalty, LiveWell, Maple Leaf Green World, and Pure Global Cannabis.
DMCL Leads All Mid-Sized Firms
Dale Matheson Carr-Hilton LaBonte (DMCL) LLP, a full service accounting firm with offices in Vancouver, Surrey, and Port Coquitlam, led all Canadian accounting firms with 44 new engagements and a net gain of 31. The firm's hard work resulted in $1.2 million in audit fees from the 44 companies with a combined market cap of $517,108. Chief among these was Golden Leaf Holdings, a producer and distributor of "cannabis oil and flower products within adult-use regulated market," with audit fees of $554,000.
The annual rankings of net audit client gains and losses provided a few pleasant surprises as well for Canadian accountants in public practice. Grant Thornton earned sixth place in total fees largely through its engagement with tech company Vecima Networks. BDO Canada came in right behind through its engagement with Evertz Technologies, a broadcast solutions company, and earned fourth spot in total market cap of its new clients.
Vancouver-based Davidson & Company LLP jumped to sixth place in total market cap of new clients, based largely on its roster of resource companies, led by Fortem Resources. Davidson, together with Moss Adams LLP and Marcum LLP, rounded out the final spots respectively in the top 10 of audit fees.
All figures are in Canadian dollars and based on SEDAR filings as of January 15, 2019 for the calendar year January 1, 2018 to December 31, 2018. Data provided by Audit Analytics.
Firm

Gain/Loss

Net

DMCL

44

31

13

MNP

38

15

23

Davidson

18

4

14

UHY McGovern Hurley

11

5

6

Colin Ellis is the managing editor of Canadian Accountant. 2018 Client Gains and Losses are provided by Audit Analytics, which provides insight into the Canadian audit marketplace through market intelligence, due diligence, compliance monitoring and trend analysis. Its Canadian databases provide detailed research and expert analysis on nearly 4,000 companies filing with SEDAR. Contact them through 508 476.7007 or info@auditanalytics.com.