Thought Leaders
Management
Culture
Black people bring unique perspectives to the accounting profession. Here's how you can be an ally and why it's important to do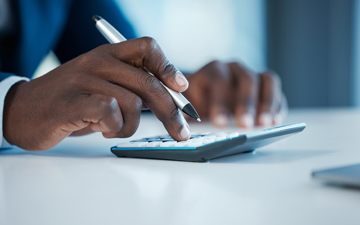 Latisha Carter of Xero on bridging the opportunity gap for the Black community within accounting and other financial professions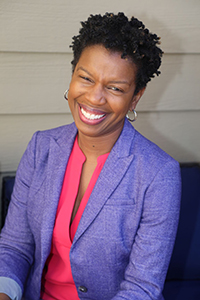 Latisha Carter is head of partner for Xero in the US and part of the Americas Black Xero employee resource group.
WITH March just around the corner, it's important to pause and reflect on Black History Month and what it means for us as we close the door on another February.
As I reflect while looking specifically through the lens of accounting, being Black in the profession often isn't easy — but the good news is that we're seeing great strides lately within our industry and things are getting better, slowly but surely. More doors and opportunities are opening for Black accountants and bookkeepers, more corporations are focusing on diversity and inclusion, and there is a growing emphasis on building a stronger community — particularly after these last few challenging years.
My experience as a Black woman in accounting is that Black people in the profession — like in everyday life — are incredibly community oriented. We are passionate about bringing each other along on the journey with us. We want to teach others what we learn along the way, lend a helping hand to those who need it and we know with confidence that we have each other's back. The strength of these values is a uniqueness that Black culture brings to any profession. Not only do firms and businesses get a different perspective by hiring with diversity in mind, which is crucial for any company, but Black people also bring a strong culture of commitment, family and loyalty.
Black people also bring a unique perspective to accounting — and any profession — thanks to life experiences. We bring empathy to Black clients that firms wouldn't otherwise have, fresh ideas to company policies and hiring practices, plus so much more. Companies that have a broader kaleidoscope of people are richer for the organization and its stakeholders.
This Black History Month, my humble challenge for those in accounting who aren't part of the Black community is to become allies and don't just be a bystander. Champion diversity within hiring and internal promotion policies to remove systemic barriers. Get involved within the community by attending networking events, going to meetups and finding ways to get involved with Black-owned small businesses.
At Xero, we're proud to partner with the Black Business and Professional Association (BBPA) and the Black Female Accountants (BFAN) Network in Canada, both of which work to bridge the opportunity gap for the Black community within accounting and other financial professions. The two organizations are professional communities that regularly put on events that everyone can attend. It's important to note that just because the word "Black" is in the event or organization's name doesn't mean it is only open to Black people. Again, we need allies and welcome them with open arms.
But how do you know if you can attend an event as an ally or get involved with an organization? It comes down to genuine curiosity and desire to work together, plus to simply ask organizers the question: "Is it okay for me to be a part of this?" Having thoughtful and sincere questions creates conversations and new communities of all backgrounds.
It's also about finding ways to help champion and open new doors in environments where Black people feel that we should be more included in. Whether that's in new hiring practices, promotion opportunities, partnerships or even trying to attract the younger generation of potential accountants and bookkeepers.
For example, to many young people, accounting might not sound like an exciting career initially. However, if you meet them where they are and use a language that they can understand, then you are more likely to get their interest. This can include after-school programs for high school or middle school students and being intentional about amplifying the benefits of the profession in other non-traditional spaces. By asking simple questions they can relate to such as, "Do you like numbers and solving problems?" or "Do you like to help others in your community be successful?," young people are more likely to consider accounting as a career.
The Black community loves to support Black-owned small businesses and framing a career in accounting as a way to help others in their community can be a great way for young people to become interested. There are so many small businesses that are doing the accounting on their own and trying to figure out numbers without a professional. We've seen an uptick of entrepreneurs start side hustles during the pandemic and now those side hustles are becoming more lucrative. But audits for Black-owned small businesses are higher than non-Black-owned businesses, so encouraging financial literacy and understanding the importance of working with trusted advisors is so crucial for the community.
Ultimately, it's important to remember that while Black History Month is something reserved for February, Black history is something that should be year round and top of mind. There should be continuous growth learning for everyone, including the Black community. And for allies specifically, we ask for you to create opportunities, lift the community up and encourage diversity conversations. We appreciate the support of our allies who are helping to change the face of accounting in Canada, and we are excited about what the future holds for the next generation of Black accountants.
Latisha Carter is head of partner for Xero in the US and part of the Americas Black Xero employee resource group. Carter has spent more than 20 years in the accounting industry and has been involved in events and activities with accounting profession associations and networks that span both Canada and the US.