Technology
Practice
Management
How ScanSnap helps accountants work from home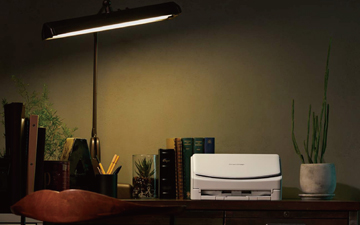 Remote work is here to stay. A document scanner is essential hardware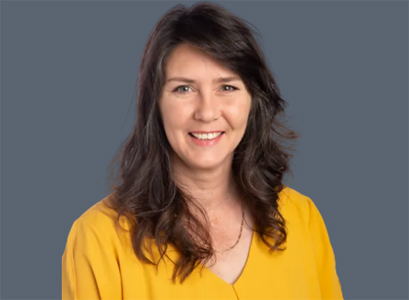 Sarah Simpson, CPB, of Yorkshire Enterprises, believes firms will need to purchase hardware like document scanners for their employees to WFH on an ongoing basis.
TORONTO, September 18, 2020 – For many Canadian accountants and bookkeepers, working from home (WFH) is no longer a trend but the "new normal." The COVID-19 pandemic has transformed the accounting workplace from headquarters to home offices, as Canadian accounting firms of all sizes are telling their employees and partners to WFH for the foreseeable future.
Recently published research confirms that, in the accounting profession, "remote work is here to stay, and will likely have a lasting impact on how work is conducted." A survey of 30 chartered professional accountants (CPAs) who are senior managers or partners at accounting firms of all sizes across Canada, found that almost all firms are allowing employees at all seniority levels to work from home, at least part-time, going forward.
"Yes, absolutely we feel that more accounting practitioners will work from home post-pandemic," says Sarah Simpson, CPB, of Yorkshire Enterprises in Georgetown, Ontario. The hardware demands of WFH are hardly onerous: "A comfortable chair, desk and workstation are essential," explains Simpson, whose firm moved from a storefront location to a home office in 2013. "Of course, the standard items, such as a computer, mouse, speakers, webcam and headphones. We would be lost without our dual monitors to help us work efficiently! And finally, great lighting is a must."
But with paper receipts and documents from clients now arriving in the daily mail, a ScanSnap document scanner has become essential hardware for the home office. "For sole proprietor tax clients who bring the 'shoebox' at the end of the year, the ScanSnap is a godsend," explains Simpson. "We no longer have to create a spreadsheet to categorize each and every single receipt. We can scan that shoebox in mere minutes and have it converted to an expense report in a couple of hours rather than a couple of days."
Bridget Noonan, CPA, CA, is a co-founder of Clearline Consulting, which works with many accounting firms across Canada. According to Noonan, the ScanSnap "is by far the most popular scanner and I don't have many firms who don't use it." Simpson owns two ScanSnap iX1500 document scanners. "The ScanSnap scanner is essential hardware for each work station we have. We have used a ScanSnap in our practice since January 2018, then we purchased a second one in April 2019."
Explains Simpson: "I was introduced to the ScanSnap at a seminar in 2017 and have never looked back. For years, we had several clients who dropped off their monthly receipts for us to input or we went to their location to do manual data entry of their bookkeeping. This all changed in 2017 when we adopted a digital firm model. Essential to transitioning to this was converting desktop clients to cloud-based clients with the majority of them utilizing QuickBooks Online and Receipt Bank."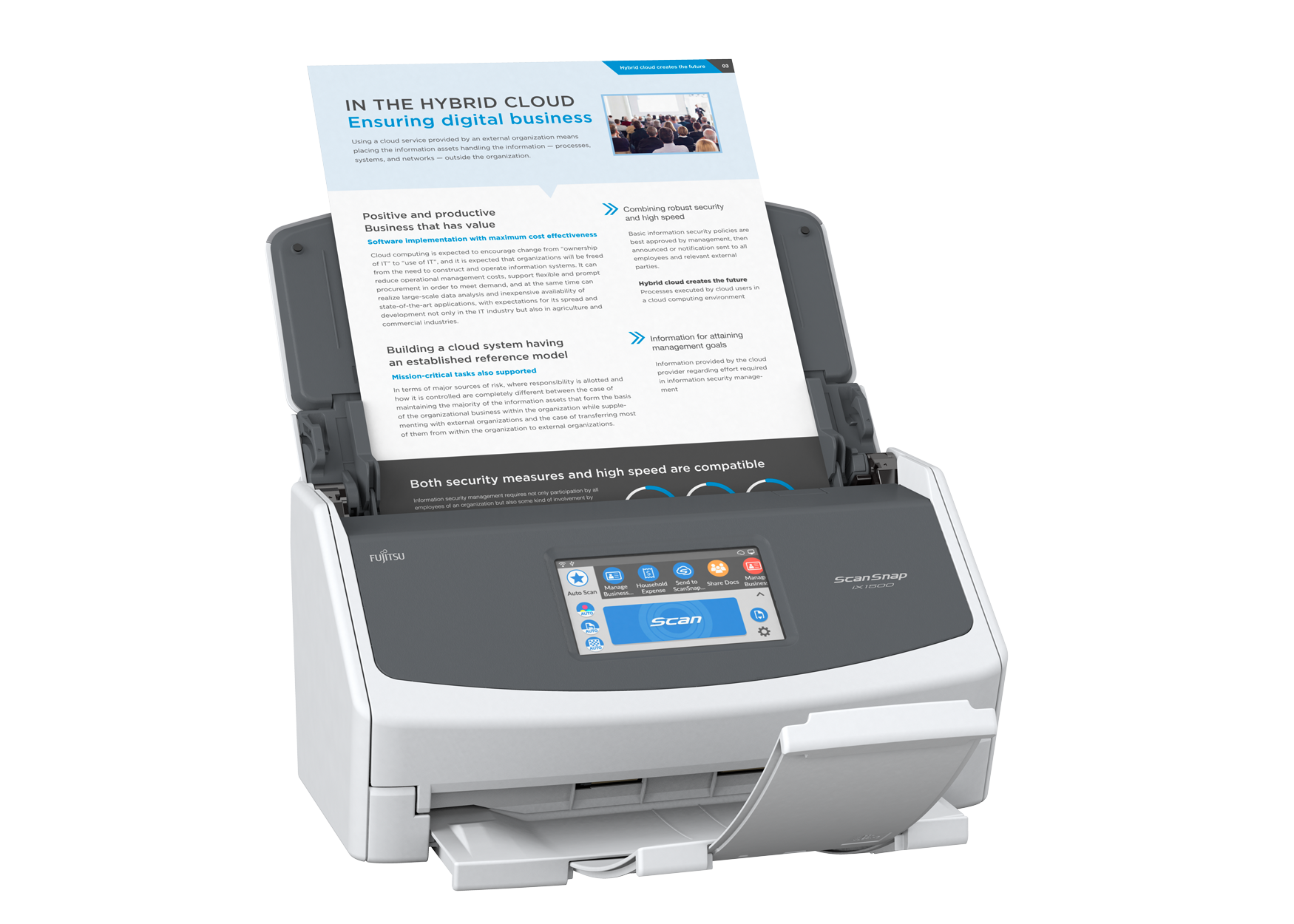 The Fujitsu ScanSnap iX1500 in white.
The flagship ScanSnap iX1500 is a desktop model with a stress-free design. "It scans all of those thermal paper receipts in mere seconds," says Simpson. "Even if you have to unfold and get some of the crinkles out, just flatten them as best you can, align the top, insert into the scanner and you can scan and generate one PDF file per scan or combine into a multiple PDF (whole batch in one file). It also will scan single or double sided paperwork."
Andrew Wall, CPA, CMA of WallCPA transformed his practice with the ScanSnap and went paperless. WallCPA converts its paper documents into text-searchable PDFs as standard practice. Says Simpson: "If PDF is not your liking, JPG is an option, too! From there, the scans are uploaded to Receipt Bank [or Hubdoc] and almost everything is read from the scan — like date, invoice number, supplier, net amount, tax amount and how paid. Data entry is almost non-existent with the technology and it's a beautiful thing. With the cloud, the clients and I can access the source document, thus creating a paperless office for both client and our firm."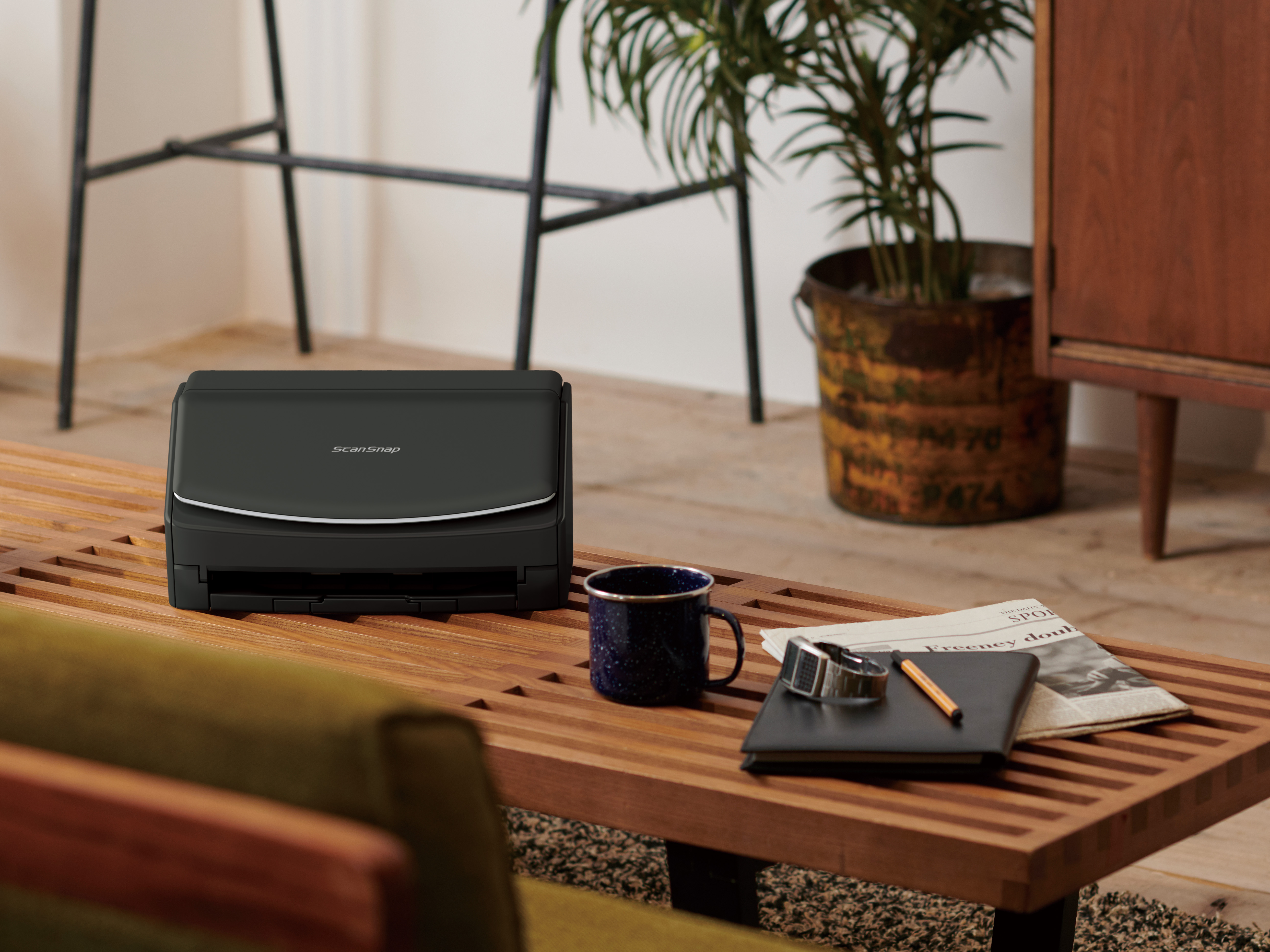 The Fujitsu ScanSnap iX1500 in black.
How accounting firms can support WFH
"Leaders who enable teams that can embrace new ways of working and leverage technology will thrive in the post-COVID economy," Steve Templeton, founder of Practice 365, recently wrote in Accounting Today.
Simpson believes that firms will need to purchase hardware for their employees to WFH. "It would ensure that hardware across the firm is uniform and compatible with systems and processes already in place pre-pandemic. It will also help with employee retention. The employee will feel important and respected and not be out of pocket to enjoy a more flexible work-from-home schedule," adds Simpson.
Having experienced "the privilege of staying home," accounting professionals won't easily give it up. And, having invested in WFH throughout the pandemic, accounting firms may want their employees to continue working remotely indefinitely, if only to recoup their investment in home office solutions. Any technology that optimizes efficiency and workflow, like the ScanSnap document scanner, is ultimately a win-win situation for both employer and employee.
Colin Ellis is a contributing editor to Canadian Accountant.