Partner Posts
Business
Technology
How Canadian SMBs have shown resilience during the pandemic — a data-backed study and review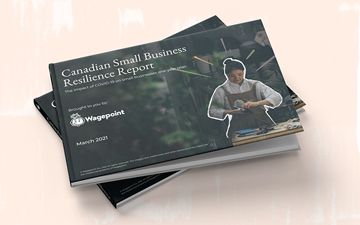 What it means for their future, workforce and back-office accounting technology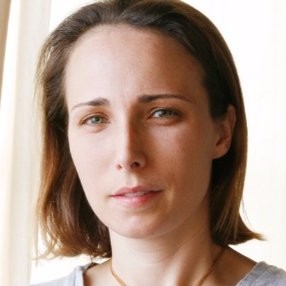 As Wagepoint's Content Manager, Michelle Mire enjoys simplifying complex payroll topics and creating engaging small business and partner content.
WHEN the global pandemic was announced in March 2020, no one knew what was about to unfold, how long it would last or the impacts it would have. One year later, we're all still feeling the effects in our work, our homes and our communities.
One of the most vulnerable communities has been Canadian small- to -medium sized businesses (SMBs). In terms of impacts, the adjective "small" in "small business" is almost a logical fallacy. They may be small in size when compared to multinational corporations, but their impact on our society is huge.
Small businesses are big business in Canada.
SMBs represent 98% of all Canadian businesses, 70% of the total private labour force and 51% of the country's gross domestic product (GDP).
In the past 12 months, they've also shouldered many defeats with 60% (6 out of 10) Canadian SMBs indicating that the pandemic has had a negative effect on their business.
However, what's even more inspiring is their steadfast determination and "can-do" attitude. This is why an even larger number, 65% of SMBs said that they were optimistic (albeit cautiously) that their business would recover.
Hard lessons were valuable lessons.
Again, to their credit, Canadian small businesses took these learnings in stride and chose to find the bright side, even in the darkest times:
52% felt the lessons they learned made them better prepared for the future.
28% said that the pandemic actually prompted overdue changes.
22% believed their firm was now in better shape.
In total, 67% of SMBs said the nature of their business had adapted and changed for the better.
Working to protect their workforce.
Uncertainty and lockdowns created unfamiliar territory for small businesses. Even those accustomed to seasonal ups and downs found themselves scrambling.
One year later, only 33% of SMBs said their headcount was lower than at the start of 2020. Interestingly, 65% of businesses with less than 10 employees said their headcount was unchanged.
The numbers also indicate that a loss of revenue often led to workforce reductions with 72% of SMBs who lost revenue cutting jobs or salaries.
Leveraging technology as a form of resilience.
Small businesses had to change the way they worked which meant leveraging technology to do some of the heavy lifting and automate repetitive or administrative tasks.
Communication tools ranked highest on every business' mind with nearly half adopting communication and collaboration tools to keep their workforce connected. From mobile to desktop, SMBs worked to keep their employees informed.
Technology that helped create or leverage an online presence, like e-commerce platforms or online delivery services, came second to communications.
Putting back-office front of mind.
One in 10 SMBs (10%) invested in software for workforce management, including payroll, time-tracking and scheduling. For small businesses with more than 10 employees, the number doubled to one in five (20%).
One in five small businesses with more than 10 employees also adopted operational tools like inventory management and invoice processing software.
Sales enablement software, used to help identify, track and convert customers rounded out tech stacks, again with larger SMBs being more likely to employ these tools.
Demonstrating resourcefulness.
There have been shared and differing experiences. In all of this, 90% of SMBs said they had taken advantage of at least one or more tactics, including shifting to remote work, using new software, claiming wage subsidies, pivoting to online channels and even changing their business model altogether.
Defining resilience.
The Harvard Business Review defines business resilience as the ability to recover from or adjust easily to misfortune or change. PWC Canada further elaborates that business resilience is a strategic mindset that not only demonstrates the ability to respond to change but the forethought to seize opportunities as well.
When put to the test over the past year, Canadian small businesses have been the definition of resilience. They've faced adversity and used a special blend of determination and innovation to persevere.
For a comprehensive recap and further insights, download your complimentary copy of the 2021 Small Business Resilience Report from Wagepoint.
As Wagepoint's Content Manager, Michelle enjoys simplifying complex payroll topics and creating engaging small business and partner content. When not at the keyboard, she enjoys chocolate, running and quality television (not always in that order).