Business
Global
Strategy
Media content future belongs to video gamers, says Deloitte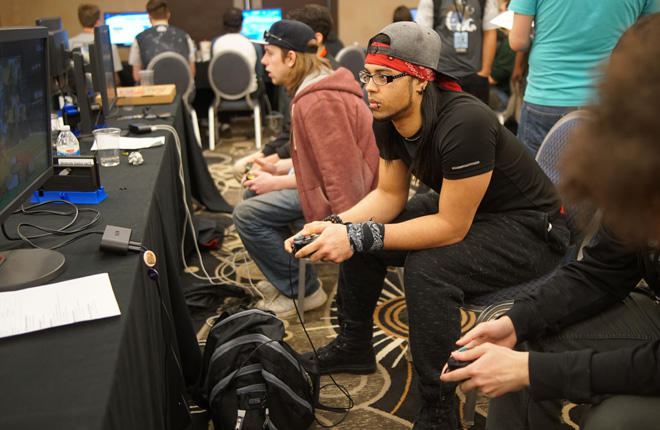 Opportunities for accountants as video gaming hits critical mass
TORONTO, June 10, 2019 – More millennials pay for video gaming subscriptions than for Pay TV subscriptions, according to a new survey released by Deloitte Insights and the drive for video gaming is growing. Just one year ago, video gaming subscriptions among millennials were at 44 per cent and Pay TV subscriptions were 52 per cent. But according to Deloitte's Digital media trends survey, 13th edition, 53 per cent of millennials subscribe to video gaming services, as opposed to 51 per cent who purchase traditional cable TV subscriptions.
If the trend holds, Canadian media conglomerates like Bell, Rogers and Shaw may be facing declining interest in programmed content, with consumers opting to play video games in their free time. Overall, 31 per cent of U.S. consumers pay for a gaming subscription service, and 41 per cent play video games at least weekly. At the same time, traditional media content is under pressure from direct-to-consumer (DTC) subscription services such as Netflix. As consumers increasingly curate their own entertainment experiences, gaming is coming to the forefront.
For Canadian accountants working in the media and entertainment industry, future employment opportunities are shifting to non-traditional platforms. PwC, for example, has a Media Industry Accounting Group for discussing and resolving emerging accounting issues that a­ffect the entertainment and media sector. Some mid-size Canadian accounting firms, such as Manning Elliott LLP in Vancouver, advertise their arts and entertainment accounting services, including the video gaming industry in Canada and internationally.
As Deloitte notes, video games such as Fortnite, which alone attracted 250 million players in less than two years, have become legitimate contenders for the free time of consumers. Pay TV operators could offer products that bundle traditional TV, video streaming and gaming subscriptions, including esports.
While esports currenty represents less than five per cent of the overall US video gaming market, professional gaming events are gaining traction. Among gamers, 40 per cent watch esports events at least once a week, and esports gambling is a growing trend despite warnings. This phenomenon, says Deloitte, is not just limited to the stereotypical 18- to 34-year old make gamer archetype; more than 30 per cent of female gamers watch esports weekly.
Platforms are changing too
As entertainment habits are changing, so too are the chosen platforms of the rising gamer generation. Traditionally, consumers have played on consoles or personal computers, but now, according to Deloitte, the percentage of time spent gaming on mobile devices has eclipsed more traditional gaming platforms.
Almost four out of 10 gamers use mobile platforms more than 50 per cent of the time, compared to just 23 per cent of console users and 15 per cent of PC users. According to Deloitte, although a lot of gaming still occurs on PC platforms, the rise in mobile gaming "hints at increased usage by nontraditional gamers."
As the video game industry continues to gain critical mass, Deloitte sees opportunities in the unscripted content of video gaming. Traditional media companies, which are strong at content production, could engage with game creators and players to create video game-related content such as reality TV, docuseries, and other forms of live competition. "Due to challenging operating conditions across traditional TV markets, companies may be looking to add lower-cost content compared to scripted content, which could include video content."
Colin Ellis is managing editor of Canadian Accountant. Photo by Stem List on Unsplash.