Business
National
Strategy
Five-Part Series: How will the Canadian economy recover from COVID-19?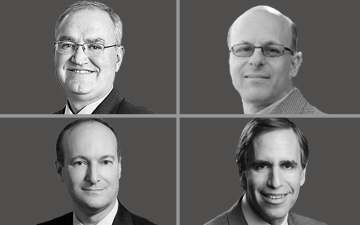 Craig Alexander, Dimitry Anastakis, Douglas Porter and Avery Shenfeld on the economic path forward, post-pandemic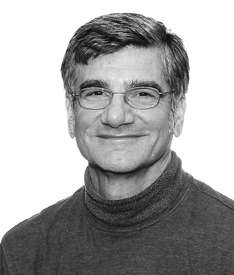 Jeff Buckstein, CPA, CGA is an Ottawa-based business journalist..
OTTAWA, Nov. 18, 2020 – The most lethal global pandemic in more than a century has taken a devastating toll on human health, while also wreaking havoc on individual, corporate and national finances. Canada's federal debt for the 2020-21 fiscal year is expected to balloon to close to $350 billion. Even if an effective vaccine for COVID-19 is introduced by early 2021, fiscal 2021-22 is also likely to produce an enormous deficit.
"We really haven't seen governments expand their spending and their programs like this outside of war time," says Craig Alexander, chief economist with Deloitte Canada in Toronto, who notes that, when the Second World War ended in 1945, the federal government was running a net debt of about $11 billion, which would be approximately $163 billion in today's dollars.
In this five-part series, three of Canada's top economists — together with a prominent business historian — look at how the current financial situation can be resolved.
Are tax increases the best viable long-term solution or are there other alternatives? What will become the so-called new normal for business? What are the prospects for rebuilding by making long-term structural improvements to the economy?
While keeping people healthy and preventing hospitals from being overwhelmed remains the number one priority right now, experts are looking to the future and how the current financial situation can be resolved. Today, in part one of our series, we look at historical comparisons to the current pandemic, to better understand potential routes of navigation through unchartered territory.
Let's look back before we look forward.
The Great Depression and Second World War
Despite Canada experiencing a dramatic increase in its debt-to-GDP ratio as a result of the pandemic — up from approximately 30 per cent in 2019 to a current estimate of about 49 per cent or possibly higher in 2020 — the government is running a massive deficit for the right reasons, says Alexander.
The large, COVID-related decline in economic activity and output in March and April, and corresponding increase in unemployment when non-essential industries were shut down, created the worst conditions since the Great Depression of the 1930s.
"The velocity at which the economy shrank was faster than anything that ever occurred. The economy dropped to 18 per cent below pre-COVID levels and the unemployment rate jumped to above 13 per cent," explains Alexander.
"Those are the sort of numbers that you don't see outside of depressions. But the reason why we can have confidence that we are not going to have a depression is because of the fiscal and monetary policy response. Any student of economics that has read about the Great Depression would understand the big lesson we learned from that period was that if you are hit with a massive economic catastrophe of this proportion, you are going to need massive government support — and we've seen that," he adds.
The Second World War and the pandemic are similar in that they were both thrust upon Canadians due to external events, resulting in massive deficit expenditures and a willingness by the federal government to embrace a Keynesian economic model to incur as much debt as needed to confront an enormous problem, says Dimitry Anastakis, L.R. Wilson/R.J. Currie Chair in Canadian Business History for the Department of History and Rotman School of Management at the University of Toronto.
But there are also key differences between the world of 75 years ago and today.
When Canada entered the Second World War in 1939, the country was still in a protracted economic depression that began with the stock market crash of 1929. In contrast, when COVID-19 struck in 2020, there had been an economic bounce-back from the Great Recession of 2007-08, albeit with some lingering after-effects.
In the immediate post-War period, there were fears that the debt burden would be so problematic it would topple the country back into depression, as had happened after the First World War. In the winter of 1918-19, millions of returning soldiers flooded the labour market. Complicating the matter was an ongoing global catastrophe — the Spanish Influenza, the most destructive global pandemic prior to COVID-19, which killed an estimated 50 million people around the world, says Anastakis.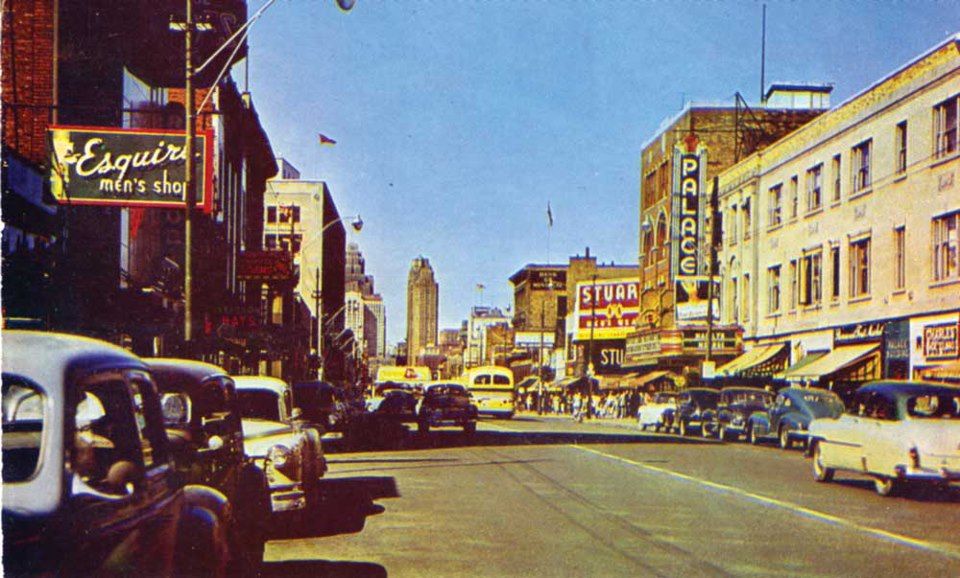 The booming post-war economy of the 1950s would be fuelled by multiple factors, some of which don't exist today. (1950S WINDSOR, ONTARIO.)
Economic Factors for a Post-War Recovery
But fears for a post-Second World War economic letdown proved unfounded. Multiple factors, fuelled by decades of pent-up demand created by the hardships of depression and the sacrifices of war, led to a booming economy for the better part of three decades. Throughout this period, the federal government remained active in building what is often referred to as the modern welfare state.
Anastakis notes that the government established a Veterans Charter to ensure veterans were looked after in getting jobs or going to school, and securing affordable housing. Baby bonuses and old age pensions provided additional security. Demographics were also favourable, with a post-War baby boom and immigration boom, including tens of thousands of displaced persons, repatriated war brides and their children, and an influx of people from southern Europe all coming into Canada.
This necessitated a demand for homes, cars, schools, and other consumer goods, providing a massive shot to the economy. Major infrastructure projects — including the construction of new modern airports, a Trans-Canada highway, and the St. Lawrence Seaway, all helped to fuel continued healthy economic growth in Canada, says Anastakis.
This helped to further reduce the debt-to-GDP ratio to below 40 per cent by the mid 1950s, down from a peak of just over 100 per cent immediately following the Second World War, says Douglas Porter, chief economist at the Bank of Montreal in Toronto.
"Three factors — government programs, the population boom, and the fundamental low interest rates of government institutions fed that prosperous cycle, which means that Canadians and their governments were able to pay down that war debt pretty quickly by growing the economy," says Anastakis.
Moreover, the massive government expenditures incurred helped lead to the prosperous modern Canada we know today, he adds. But there are key differences between then and now. In part two of our series on potential paths towards a post-pandemic economy recovery, Canadian economists Craig Alexander, Douglas Porter and Avery Shenfeld — and business historian Dimitry Anastakis — detail the differences between then and now.
Jeff Buckstein, CPA, CGA is an Ottawa-based business journalist. This is the first article in a five-part series. Read the full series in order:
Part One: Five-Part Series: How will the Canadian economy recover from COVID-19?
Part Two: Then & Now: How will the Canadian economy recover from COVID-19?
Part Three: Will higher taxes help the Canadian economy recover from COVID-19?
Part Four: What will the Canadian economy look like post-pandemic?
Part Five: Building back better: How the Canadian economy can recover from COVID-19