Profession
Standards
CPA Accounting Standards Update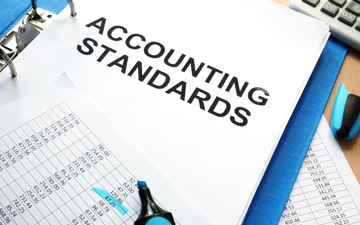 Livestreaming for CPD, effective dates, CAS for SMEs, and support for standardized non-GAAP
TORONTO, February 12, 2018 – Canadian Accountant periodically provides a round-up of news and updates from the CPA national standard setting bodies, highlighting areas of interest and opportunity.
Auditing and Assurance Standards Board
The AASB held an outreach session with local stakeholders in Vancouver, B.C., regarding various issues affecting auditing and assurance standards, in October 2017. The results of that session have been posted on the AASB web page.
The sessions were:
Enhancing Investor Confidence in Financial Information Beyond Financial Statements: Is there an enhanced role for the auditor?
Issues in applying the Canadian Auditing Standards (CASs) to audits of small-medium sized entities (SMEs).
Participants express support for creating standard definitions of non-GAAP measures, as "investors are focused more on future-oriented information and the cash impact of decisions, while GAAP information is historical."
Practitioners also stated "insufficient guidance, education, or training tools" as the primary reason they are facing challenges in applying Canadian Auditing Standards to audits of small to medium-sized enterprises.
Almost three-quarters of participants at the outreach session expressed a need for a separate section of CAS entitled "Considerations specific to smaller entities." Scalability of CASs for audits of SMEs is a significant concern.
Accounting Standards Oversight Council
Want to watch an AcSOC meeting and potentially earn CPD hours? AcSOC has launched a livestreaming initiative for its meetings, beginning with March 1-2, 2018. AcSOC recommends that CPA connect with their provincial CPA member body to confirm whether attending or watching the event qualifies for CPD. http://bit.ly/2nT20wW
AcSOC has also updated its terms of reference, which were updated following a joint review of the activities of AcSOC and the Auditing and Assurance Standards Oversight Council. According to AcSOC, the terms of reference of both Councils are now more closely aligned and reflect current oversight procedures.
Accounting Standards Board
AcSB has published a list of effective dates for a number of new and amended standards as well as the agenda for its meeting on February 15, 2018.
Public Sector Accounting Board
CPA Canada is seeking to add a principal of public sector accounting – standards to its standards department. The location of work is flexible. Some travel is required. For more information, visit http://bit.ly/2G7U6Xd.
Auditing and Assurance Standards Oversight Council
Minutes for the AASB meeting on February 5, 2018, have not been posted. The AASB has appointed a new chair, Ken Charbonneau, FCPA, FCA, ICD.D, effective April 1, 2018.
Colin Ellis managing editor of Canadian Accountant.