Profession
Standards
Recent news from Canada's accounting standards boards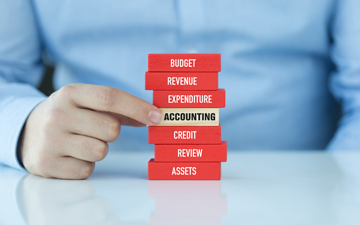 A proposed new standard on public private partnerships from the PSAB leads off our updates
TORONTO – The Public Sector Accounting Board (PASB) recently issued a Statement of Principles proposing a new standard on public private partnerships. Stakeholders are encouraged to submit their comments by October 17, 2017, through an online questionnaire, powered by SurveyMonkey.
As noted by Rod Monette, FCPA, FCA, who concluded his appointment as PSAB chair in June, "Public private partnership arrangements are becoming more common in the public sector. Canadian jurisdictions have over 250 projects representing more than $100 billion in capital investment — including highways, bridges, light rail transit, hospitals, schools and water-treatment facilities."
The Statement of Principles includes key principles regarding recognition and measurement that the PSAB expects to include in a future exposure draft.
Auditing and Assurance Standards Board update
The Auditing and Assurance Standards Board (AASB) is seeking an exceptional individual to serve as its next Chair for an initial term of up to five years. This is a remunerated, part-time position and will require a commitment of 1,000 hours per year. Applications are due July 31, 2017. Get more information on this role via the AASB Chair Role and Responsibilities outline.
An executive summary of discussion and decisions from the AASB's meeting on July 19, 2017, is available here.
Accounting Standards Board
Job Opportunity – Principal, Accounting Standards
CPA Canada is seeking an individual to join the accounting standards team to develop accounting and financial reporting standards for public companies, private enterprises, not-for-profit organizations and pension plans in Canada.
See the AcSB Decision Summary, from July 13, 2017, which includes decisions on IFRS and ASPE projects, and the report from the May 30, 2017 meeting of the IFRS Discussion Group.
Colin Ellis is the editor-in-chief of Canadian Accountant.