Technology
Software
Practice
Receipt Bank launches app to connect desktop users to the cloud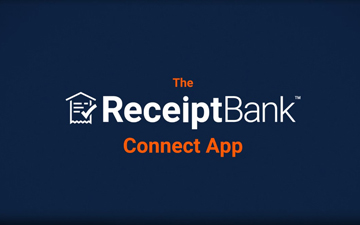 Receipt Bank Connect App to integrate with all major desktop accounting software
• Connect App launches inaugural integration with QuickBooks Desktop in Canada
• More accurate data accessed faster, promised by Receipt Bank
• App saves hundreds of hours from manual data and slow integrations
• In-house desktop storage supported by bank-level encryption
Toronto, Nov. 23, 2020 – Receipt Bank, the leading digital accounting platform, today launches The Receipt Bank Connect App, aiming for integration with all major desktop accounting providers.
The Receipt Bank Connect App launches first in Canada, promising speedier, more accurate data management for QuickBooks Desktop users.
"Firms using QuickBooks Desktop will save hundreds of hours by integrating the speed and automation of Receipt Bank through the Receipt Bank Connect App. And with Sage50 added in early 2021, accountants and bookkeepers will be able to work with many more desktop clients," says Eric Tung, General Manager of Receipt Bank North America.
Additionally, users will have access to direct publishing of line items, unpaid bills, paid bills, expense reports and credit notes straight from Receipt Bank to Quickbooks Desktop — saving hundreds of hours spent manually updating records.
The Receipt Bank Connect App is available for desktop download to current Receipt Bank Canadian users.
More About Receipt Bank
Receipt Bank is one of the largest digital accounting software providers, trusted by over 400,000+ businesses and 50,000+ accountants worldwide — including 37,000 Canadian businesses.
Receipt Bank accountants and businesses are more productive and profitable through better data, processes and insights.
Receipt Bank's core product offers superior data extraction and workflow automation.The Receipt Bank Connect App allows users to easily transfer all this data into their desktop software.
The integration is currently available in Canada to Receipt Bank accountant and bookkeeper users on Streamline and Optimize plans.
Receipt Bank has helped digitize over 250 million pieces of paper, and processes more than two million financial documents per week with the highest measured data accuracy rate in the industry.
Published by Canadian Accountant from press release by Receipt Bank. Click here for more information on the Receipt Bank Connect App.