Partner Posts
Technology
Software
How this diverse Halifax company simplified spend management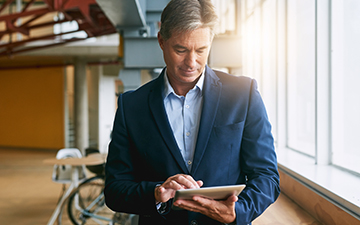 IMP Group worked with SAP Concur to improve compliance and use data to inform better business decisions
TORONTO, August 15, 2019 – From aerospace to healthcare, Halifax's IMP Group has built its business on diversification. The 3,500-person company has grown significantly through acquisition. It now comprises several diverse business divisions across a number of industries including aerospace and defence, aviation, healthcare, property development, hospitality and more.
But with so many different moving pieces in play, it was time to get a clearer picture of what day-to-day spending really looked like.
Putting the puzzle together
Many company expenses were on corporate credit cards, which drew the attention of senior leadership, all the way up to the CFO. They began wondering whether, as the company grew, it still had the right oversight and controls in place for expenses.
"It had board of director-level visibility because of the dollars involved," says Kevin Smith, IMP Group's director of corporate finance. "It was generally accepted that we needed a better way. It came from the top."
Concerns about oversight aren't unfounded. The Association of Certified Fraud Examiners released a global report last year estimating that the average organization loses five per cent of its annual revenue to internal fraud.[1]
The majority of employees don't even mean to commit this fraud but, with cumbersome processes, it's easy to make errors. Intentional or not, detecting fraud is a lot harder with paper-based systems.
That's where automation comes in. Streamlining processes for expenses, travel and invoice management provides greater visibility into spend — including unaccounted-for costs.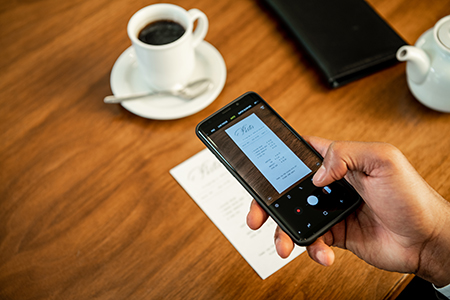 Now, IMP Group employees can snap photos of their receipts and submit expense reports right from their phones, saving time and effort. (Photo: SAP Concur Canada)
Better experience, better compliance
IMP Group embraced a change to automation wholeheartedly. Ultimately, finance, procurement and IT joined forces and chose spend management solution Concur Expense — a more streamlined, cloud-based tool for submitting expense reports, but also analyzing the financial data that comes with them.
Before, its expense process was inconsistent and cumbersome for everyone involved. Employees had to fill out spreadsheets manually and often saved them to their desktop, so any time the finance team updated a formula, there was always the risk of inaccuracies.
Today, the user experience has improved dramatically, especially for employees with regular, repeated expenses. Now, they can snap photos of their receipts and submit expense reports right from their phones, saving time and effort.
It may sound like a simple change but it's a powerful one. As more companies compete for talent and look for ways to improve their employee experience, it's these kinds of day-to-day improvements that can make all the difference for improving a team's level of job satisfaction.
Using an automated, cloud-based solution also means better compliance. "Before, when it was paper, there was no way to tell if a manager had reviewed a receipt," Smith says. "But now, we can see whether an employee is late to submit or if their manager is behind on approvals. That helps with efficiency but also with internal compliance."
Using expense reports for better decisions
Visibility has been a game changer for IMP Group. With roughly 700 expense reports coming in each month across its divisions, the company now has plenty of data to work with — and, with Concur Expense, it's up-to-date and always at the finance team's fingertips, so they can use it to support better business decisions.
As an example, the accounting team could pull data for individual credit cards before, but today, the process is much more efficient and comprehensive. Knowing where and when expenses are being incurred has let the procurement team make decisions that are ultimately better for the bottom line, like negotiating better rates and terms with vendors like hotel chains.
"This was the first product that's given us a picture of the company as a whole," Smith says. "That's been great for a company that's as divisional as we are."
Change isn't always simple, especially with a company that's diverse and growing rapidly. But as IMP Group's story proves, embracing digital transformation within just one area of the business can have a truly positive ripple effect.
Kevin Craig is the managing director of SAP Concur Canada.