Partner Posts
Technology
Software
How BDC walks the talk of digital transformation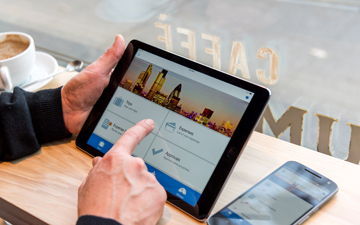 Embracing SAP Concur to automate spend management
TORONTO, July 17, 2019 – Do you remember your parents or teachers saying, "Do as I say, not as I do"? Then you probably remember tuning them out because, as humans, we tend to model the behaviour we see in others.
The same is true in business. It's a lot easier to take advice from those who "walk the talk."
Business Development Bank of Canada (BDC) knows this well. The Crown corporation provides loans, advisory services and capital to entrepreneurs across Canada, focusing specifically on small and medium-sized businesses. To date, it's worked with more than 56,000 entrepreneurs.
As part of consulting with these growing companies, BDC knows it needs to lead by example — especially when talking about digital transformation. Automation may seem intimidating to businesses of any kind, but as companies like BDC are proving, it really comes down to making the day-to-day smoother.
One of the ways the bank has done this is through partnering with SAP Concur for more streamlined and accurate expense reporting.
Starting with expenses
Before Concur Expense, BDC's expense reporting process wouldn't be all that unfamiliar to many Canadian businesses. With its coded spreadsheets, paper receipts and manual submitting, it was time-consuming and, frankly, annoying.
That'd be challenging enough in one office, but BDC has a whopping 123 business centres across the country, with accounts payable centralized in Montreal.
"Since we're across Canada, sometimes the employee and their manager don't even reside in the same city," says Robert Ma, BDC's manager of financial applications. "Reports were really ping-ponging between offices and we had to spend a lot of time doing manual triage with paper receipts."
That meant slow approvals and potentially lost paperwork — a frustrating combination for employees incurring expenses on their personal credit cards.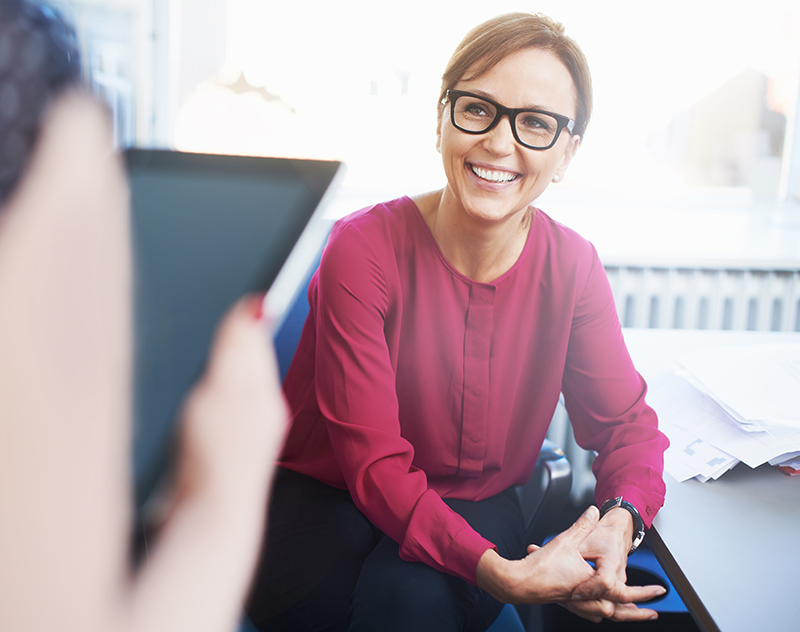 Business Development Bank of Canada is leading by example by embracing digital expense reporting solutions like SAP Concur Expense and Concur Request. (Image courtesy: SAP Concur)
Improving the employee experience
With SAP Concur solutions Concur Expense and Concur Request, though, the expense reporting experience is far simpler. Employees can use their smartphones to submit expenses quickly, without any of the annoyances that come with paper receipts and forms.
What's more, BDC can pay back employees faster. In fact, it's cut the time from submitting expenses to getting reimbursed in half, to under a week. The payback frequency has also increased from once a week to twice because data from Concur Expense integrates directly with BDC's accounts payable software, which makes the whole process much faster.
"We don't want our employees to have to spend money while they work with us, so being able to pay them back faster is really important," Ma says.
All of that boils down to a strong employee experience — something that businesses, from start-ups to Fortune 500 companies, are all trying to cultivate.
Today's employees value work-life balance. In one FlexJobs study from 2017, 62 per cent of respondents said they have left or considered leaving a job because of the lack of work flexibility.[1] Another report from co-working company Regus listed improved productivity as the main benefit of flexible working.[2]
It's here where the "little things" — like simple, seamless expense reporting — can make a big difference.
Operating with transparency
An added complexity for BDC as a Crown corporation is the need for financial transparency. Specifically, it has to publish certain employees' expense data publicly. Before its automated system with SAP Concur, sourcing the data to publish was cumbersome and didn't allow for much granularity.
Flash forward to today, and BDC can track expenses much faster, more accurately and with more detail — for example, reporting exactly what a certain travel expense was for.
Even outside of Crown companies, businesses of all kinds are pushing for greater transparency, to reduce fraud and grow trust among their stakeholders. With paper-based systems, it's difficult to detect fraud — even unintentional employee errors — and gain visibility into spending. Here is where the value of automation and artificial intelligence becomes clear.
Companies of all sizes today are holding themselves to higher standards. Whether it's the employee experience or transparent reporting, it's clear that automation can ultimately play a role in strengthening a business.
As BDC's Robert Ma says, the bank has learned this well — and it's now sharing its wealth of knowledge. "Using solutions like [SAP Concur] lends us more credibility with what we're trying to impart on the entrepreneurs we work with, which is to embrace technology and innovation to make your business stronger."
Kevin Craig is the managing director of SAP Concur Canada.