Practice
Technology
Software
How accountants can keep up with the constant rise of FinTech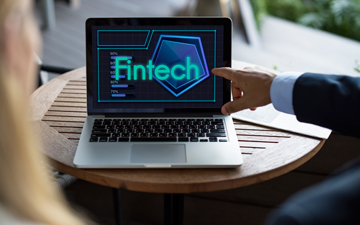 Wagepoint CEO Shrad Rao on choosing the right apps for your accounting or bookkeeping practice and for your clients
TORONTO – More than one-third of accounting firms are concerned about keeping up with technology in 2020. Adopting new financial technology is a trend that's constantly accelerating, especially in North America, where the accounting software market is expected to reach close to $12 billion by 2026, nearly doubling the value of the market in 2017.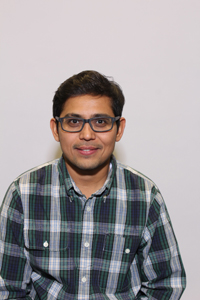 Shrad Rao is chief executive officer of Wagepoint., a FinTech company that offers online payroll software specifically for small businesses
While accountants and bookkeepers understand the need to embrace new technology, the challenge is often knowing where to start. The basic benefits of software as a service (SaaS) — like ease-of-use, cost-effectiveness and the simple range of tools that continue to evolve — are readily apparent. The sticking point, however, is creating a plan to bring these tools into practice and introduce them to clients.
First Steps In Considering FinTech
Whether you're a sole practitioner or heading a small- to medium-sized firm, you should begin by looking at the needs of your firm as well as those of your clients. Consider the following:
Which services do you offer and which ones can benefit from further automation?
Which services do your clients value the most and where can new technology add further value?
What will the process of adopting this technology involve (timelines, resources, costs, etc.) compared to the return on investment (ROI)?
Where have your industry peers experienced success or failure with similar technology?
What kind of relationships are you looking for with the software and application partners you choose?
Meeting A Vital Need
The move to cloud accounting has become a topic of conversation in industry publications, online forums, trade shows and almost anywhere accountants and bookkeepers go for thought leadership.
As the CEO of Wagepoint, a FinTech company that offers online payroll software specifically for small businesses, I saw the opportunity for growth early on. Traditionally, large accounting firms benefited from enterprise solutions, while smaller firms had to make do with what they could find. While Wagepoint's solution isn't as sexy as the latest smartphone or tablet, it fills a basic business need. Gadgets are great but solving an actual pain point is even better.
Advice From The Front Lines
I could wax poetic from a provider's perspective, but I think it's most valuable to hear from the experts who are leading the way in embracing the cloud in their practices.
Jennie Moore, founder of the FinTech Initiative, notes that most professionals have a core group of applications. "Wagepoint, ReceiptBank, TSheets, Helm and Practice Ignition are all part of my go-to tech stack," Moore explains.
"It's also important to understand that some tools, like Practice Ignition, are meant primarily for your practice, while tools like Wagepoint, ReceiptBank, TSheets and Helm can be used by both yourself and your clients," adds Dawne Leaney Davidson, founder of Freelife Accounting + Bookkeeping. She'll be speaking with Chartered Professional Accountant Tiffany Stewart on the topic of vetting apps at the upcoming QuickBooks Connect in Toronto, December 9th to 11th.
Juliet Aurora, founder of AIS Solutions and the Kninja Knetwork, underscores the value of training yourself and your staff on how to make the most of each cloud accounting tool you use. "According to recent studies, training programs can help increase productivity by as much as 30 per cent." Juliet will also be speaking about training at QuickBooks Connect.
Relationships Really Matter
At Wagepoint, we're incredibly grateful to have partners like Jennie, Dawne and Juliet who trust us to help them solve payroll pain. When it comes down to it, tech is critical, but there's another level that matters just as much. That's the trust that comes from human connection. Our partners know they can trust us to answer their questions and their clients' questions — even under high-pressure situations, like when a deadline is looming.
When an accountant or bookkeeper recommends Wagepoint, there's an unspoken trust that we'll understand that there's more to the relationship than just crunching numbers. It's knowing that we'll also represent their firm well by providing the same level of service that they pride themselves on offering to their clients.
Will robots take over the industry? I love our robot mascot Digit, but I certainly hope not. Can FinTech help small- to medium-sized firms future-proof their business and their client's businesses? Without a doubt. Are we beyond proud to be the kind of solution that makes a difference? Absafreakingloutely!
Shrad Rao is chief executive officer of Wagepoint. Shrad's passion and commitment to FinTech is evident during many sleepless nights as he ponders his customers' needs and his company's next moves. Some say he might be Batman. Actually, it's only him saying that, so we don't really believe him — or do we?