Profession
National
Profiles
Canadian Accountant's most popular articles from 2019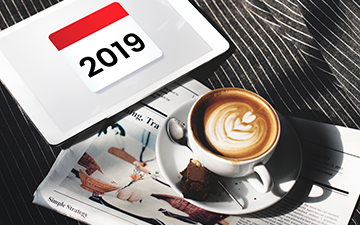 These were the accounting stories that grabbed your attention in 2019
TORONTO, Jan. 3, 2019 – As we enter our third year of operation, we at Canadian Accountant are getting a pretty good idea of what you, our readers, like to read. There's the annual favourites, like auditor gains and losses, coverage of current events in the accounting profession, and well-informed opinion pieces that offer a fresh take on standards, taxation or practice.
But before we get to the list, let's cite a few honourable mentions, such as Allan Lanthier's taxation flamethrower, "Why some Canadian accountants are wrong about estate freezes," or Jeff Buckstein's two-part series on why SME practitioners are discussing global events with their clients, or pretty much anything written by Andrew Knapman on the CPA program. Here then, are the Top 10 most popular article on Canadian Accountant, from top to bottom:
1. Accounting students furious over CPA CFE tech failures
The CFE fiasco caused a few heads as well as our web traffic to explode. Now we're just a few days away from the release of the CFE results on Tuesday, January 7, 2019. Good luck!
2. Which mid-sized accounting firm gained the most clients in 2018?
Our annual report on audit client gains and losses is always followed by CPAs in public practice. The data comes from our partner, Audit Analytics, which is based in the U.S.
3. Exclusive Report: Big Four audit client gains, losses in Canada
This was the Big Four version of our annual review on audit gains and losses. Behind the front-line numbers are always a few interesting stories.
SAP Concur
4. What is the CPA CFE? A day-by-day breakdown (the entire series)
Thank God for Andrew Knapman, CPA. Thousands of CPA program students across Canada followed his journey from student to Chartered Professional Accountant, in language that was easy to understand and always engaging. If only he could have stayed a student forever.
5. The new CSRS 4200, Compilation Engagements. Too much work?
Another Canadian Accountant mainstay. Who else but Bridget Noonan of Clearline Consulting tells it like it is to Canadian practitioners, whether the topic is standards or selling your practice.
6. Deloitte dominates commercial services brand value rankings
Even we were surprised by the popularity of this post! The report, "Commercial Services 50," from Brand Finance, shows how far the Big Four have come from auditor to consultants.
7. A taxpayer need not answer questions during a CRA tax audit
Another mainstay of our "Statements" columnists, David Rotfleisch is both prolific and popular, as both a tax accountant and a tax lawyer. Where's David's FCPA, by the way? Doesn't he deserve one, too?
8. Overwhelming evidence of IFRS failure
Al Rosen's probably the only accountant in Canada to hold all three legacy designations and fellowship designations in two (FCA and FCMA). With articles like this one, he was the first to point out the problems with IFRS accounting of cannabis companies.
9. Five key traits of the Canadian corporate fraudster
Bottom line: Watch out for the guys in the C-suite, especially if they control the levers of finance. A fascinating if somewhat sickening look at fraud, based on data supplied by MNP LLP.
10. The top 10 Canadian accounting stories of 2018
Watch out! We're putting the final touches on our Top 10 accounting stories of 2019, and our Fearless Predictions for 2020! Coming soon!
Colin Ellis is a contributing editor to Canadian Accountant.