Profession
Provincial
Practice
Wolrige Mahon LLP expands to Ontario, launches Toronto office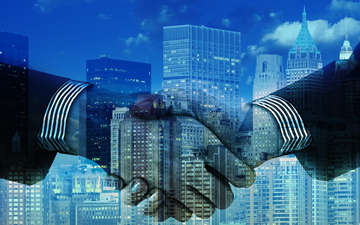 Vancouver firm expands with two former Collins Barrow Toronto partners
TORONTO, Jan. 26, 2018 – Vancouver-based Wolrige Mahon LLP, one of British Columbia's largest independent public accounting firms, has expanded to Ontario through the establishment of an office in Toronto. Joining the firm are two former partners of Collins Barrow Toronto, now RSM Canada LLP, following the firm's launch in December 2017 by RSM International.
John Sinclair, a 25-year veteran of Collins Barrow Toronto, was the international liaison partner and public company practice leader at the firm. David Kemp was a partner and national leader of global transfer pricing and dispute resolution. Sinclair and Kemp have joined Wolrige Mahon as partners, "bolstering the firm's presence within the centres of influence in one of North America's largest cities, on behalf of both private and publicly traded clients."
According to a Wolrige Mahon press release, Sinclair focuses on mid-market clients in a range of sectors and has been involved in leading one of Toronto's largest mergers with previous firms. Complementing his diverse local client base, he provides a unique global perspective, having worked extensively on the international stage to develop formative relationships with partner firms.
Kemp, who has been acknowledged as a leader in global transfer pricing and dispute resolution by industry peers, has significant experience servicing mid-sized companies and working with foreign entities.
"Wolrige Mahon's long-standing reputation for providing varied expertise and service excellence aligns with our values and growth aspirations," said Sinclair. "As such, we are excited to unveil Wolrige Mahon Toronto's first location, and anticipate introducing additional local offices in the near future."
"As we seize the opportunities of this new market, Wolrige Mahon is pleased to welcome John and David, whose addition to our leadership team enables us to offer a more robust suite of services to clients in Toronto and beyond," said Paul Websdale, managing partner at Wolrige Mahon.
"With their collective industry expertise and experience in the Toronto market, we are well positioned to better serve clients and meet our strategic objectives as an independent Canadian firm with international reach."
Wolrige Mahon is a long-standing, independent member of Baker Tilly International, an award-winning network of independent accountancy and business advisory firms across the globe.
With files provided by press release from Wolrige Mahon.