Profession
Provincial
Profiles
Why Bonnie Lysyk was right to criticize Doug Ford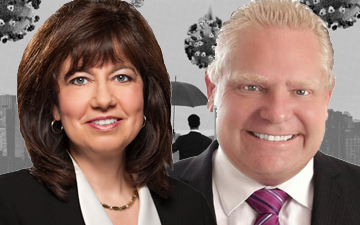 The Auditor General of Ontario has a broad mandate to exercise judgment. That includes reporting on the province's pandemic response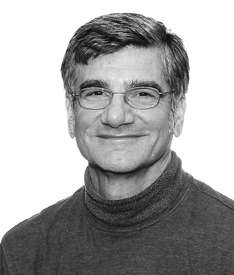 Jeff Buckstein, CPA, CGA is an Ottawa-based business journalist..
TORONTO, Jan. 15, 2021 – "The Premier is behind the times. He doesn't understand the Auditor General's mandate," says Vaughan Radcliffe, a professor of managerial accounting and control at the University of Western Ontario's Ivey Business School, about Doug Ford. According to Radcliffe, Ontario Auditor General Bonnie Lysyk was "simply doing her job as it is defined in law," when Lysyk issued a stinging report on the provincial response to COVID-19.
On today, the second day of the second state of emergency in Ontario to stop the spread of COVID-19, the response of the Premier to the Auditor General's criticism is worth exploring.
"I don't think [Lysyk was] overstepping her mandate at all," asserts Radcliffe. "The members of her office are …working in a way that's consistent with the Auditor General's Act. She's acting within the law that's established in the governing legislation of her office that says she audits all economy, efficiency and systems to measure effectiveness," he added.
The Office of the Auditor General of Ontario's mandate, outlined on its website, says Lysyk's job is to "examine the government's financial accounts and transactions, known as the Public Accounts, and to report to the Legislature her findings, including any instances of misuse or mismanagement of public funds.
"The Auditor is also required to assess whether government and broader-public-sector activities operate with due regard for economy and efficiency, and whether procedures to measure and report on the effectiveness of programs and organizations exist and function properly. This is known as the 'value-for-money mandate,'" the site states.
Judgment just part of the job
Measuring the effectiveness of the government is, in fact, part of the function of auditing value-for-money, an assessment that requires exercising a lot of judgment. Therefore, Ford's interpretation of her responsibilities in that regard is too narrow, says Wally Smieliauskas, a professor of accounting at the University of Toronto's Rotman School of Management.
"The Auditor General's role is like a watchdog's," said Smieliauskas, who noted that while COVID-19 represents an extraordinary situation, it is useful — as the Auditor General has done with her special report — to provide the public with an independent, non-political opinion about the government's response.
It is Lysyk's job to raise questions where appropriate, to point out where she believes improvements are required, and then let people decide for themselves whether they believe Ontario's response to the pandemic crisis was satisfactory or not. "She's criticizing where she thinks there's deserved criticism — and raising peoples' awareness of the underlying issues. That's an appropriate role for the Auditor General," elaborates Smieliauskas.
Lysyk said her office had given the provincial government notice in the spring that it would be conducting special COVID-19 audits and, in so doing, following its normal process.
"We did conduct those audits using our normal process for value-for-money audits," explained Lysyk to Canadian Accountant. "The term value-for-money does not just encompass auditing financial aspects of programs. It can involve auditing many aspects such as operations, system processes, communications, compliance with legislation, timelines/timeliness of decision-making, and governance. Value-for-money work can cover a wide array of issues and topics. We conducted the three special audits using the same approach and methodology that we use for all value-for-money audits," said Lysyk.
She noted that 75 to 80 per cent of the work her office does is on the value-for-money audit mandate, and does not involve examining financial statements.
Lysyk said the purpose of the COVID-19 special audits was to determine whether emergency management plans were activated in Ontario on a timely and efficient basis, as well as, based on the data collected, whether testing, case management and tracing and tracking were done on a timely basis to reduce the risk of spread — and if not, to make recommendations to further assist in that process.
The audit also wished to determine whether the province's existing structure would allow for timely and efficient decision-making, and if there was transparent public reporting.
Mistakes from the first state of emergency
The audit found that the province's COVID response was often disorganized and inconsistent as a result of variations in management and operations among various public health units. It also found that Ontario's Emergency Management Office (EMO) should have taken on a much more prominent role in the province's response to the pandemic than it did.
"Given the significant changeover in leadership at EMO, outdated emergency response plans and the lack of sufficient staff, when the COVID-19 pandemic arrived in Ontario, the province was not in a position to activate the provincial response structure in its emergency response plan. Instead, it hired an external consultant to create a new governance structure."
In contrast to Ontario, the audit report said, other provinces were able to successfully activate their existing response structures and emergency plans.
Ontario's new provincial governance structure did not give EMO a prominent role — in fact, the EMO had only eight field officer staff members, and they were already burdened with the duties assigned to them, which prevented them from fulfilling their responsibility of supporting the 444 municipalities in Ontario. In comparison, in the smaller provinces of Alberta and British Columbia, the field officer staffing was 100 per cent and 360 per cent higher, respectively, the report said.
The Auditor General cited other problems, including the province having lacked a strategy for surge staffing, and having no agreements in place for resources like personal protective equipment (PPE).
The report was also critical of public health experts, saying they did not play a leading role in the province's Health Command Table, which was established in late February 2020 to provide advice to the Cabinet and Premier with respect to the province's COVID-19 response, so that the Ministry of Health could make evidence-based recommendations to support provincial decision-making regarding COVID-19.
Moreover, Ontario's Chief Medical Officer of Health "did not utilize his full powers to issue directives, such as wearing masks, despite almost all local Medical Officers of Health indicating this power should have been used." It took a provincial emergency order taking effect on October 3 to mandate the use of face coverings in all public indoor settings across the province, noted the report.
Jeff Buckstein, CPA, CGA, is an Ottawa-based business journalist. This article is part of a three-part series. Read the entire series in order:
Has Doug Ford learned from the COVID-19 criticism of Ontario's Auditor General?
Why Bonnie Lysyk was right to criticize Doug Ford
From Lysyk to Ford: An accountant's constructive criticism on COVID-19