Profession
Provincial
Profiles
Has Doug Ford learned from the COVID-19 criticism of Ontario's Auditor General?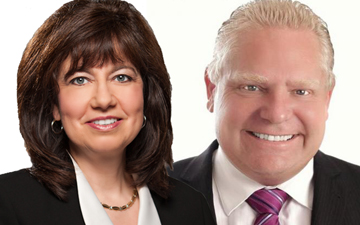 Bonnie Lysyk was critical of Ontario's pandemic response. Was it warranted?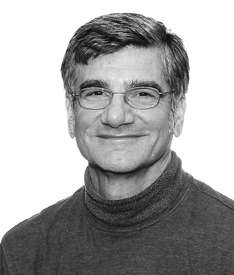 Jeff Buckstein, CPA, CGA is an Ottawa-based business journalist..
TORONTO, Jan. 14, 2021 – As Ontario enters its second state of emergency to stop a resurgence of COVID-19 cases, past criticism from Ontario's Auditor General may play a crucial role in stopping the spread of the coronavirus.
Yet the critical report, released last November by Ontario Auditor General Bonnie Lysyk, FCPA, FCA, which assessed the Ontario government's preparedness for, and response to, the COVID-19 pandemic crisis, drew a sharp rebuke at the time from Ontario Premier Doug Ford.
"Let me just tell the people at home the auditor general's role," said the Premier last November. "The auditor general is to go through the financial statements of all ministries and look for value-for-money. The auditor general's job is not to be the chief medical officer. Not to be the ombudsman. Not to sit there and give us health advice," Ford snapped angrily at a press conference.
"I've always said 'there's a big problem with an accountant that starts giving me health advice or vice versa — or the doc's trying to give me economic advice. It doesn't work out well,'" he charged.
Not all experts agree with Ford. "You don't have to be a medical officer of health to grasp some of these issues," says Vaughan Radcliffe, a professor of managerial accounting and control at the University of Western Ontario's Ivey Business School. "You can just be someone who understands systems and management functions."
With today, January 14th, marking the start of Ontario's second state of emergency since the coronavirus crisis began one year ago, we take a look at the mandate and scope of provincial auditors general, and the criticism levelled both by and at Ontario Auditor General Bonnie Lysyk.
Lyskyk deemed Ontario response slow
The Auditor General's controversial report examined the province's emergency management and pandemic response; outbreak planning and decision-making; and laboratory testing, case management and contract tracing.
"We found that Ontario's response to COVID-19 in the winter and spring of 2020 was slower and more reactive relative to most other provinces and many other international jurisdictions," wrote Lysyk.
Multiple factors were cited. The report said the provincial command structure had evolved to become overly cumbersome and was not dominated by public health expertise. It also found there were outdated emergency plans and a lack of staffing in Ontario's Provincial Emergency Management Office to be able to implement the provincial response structure in its emergency response plan.
"The Ministry of the Solicitor General did not implement our recommendations from three years ago to regularly update and finalize its emergency response plans," wrote Lysyk. "As well, the Ministry of Health had not acted on recommendations in our 2003, 2007 and 2014 audits to address the weaknesses in public health information systems," she added.
"This had negatively impacted the work of public health units during COVID-19. Information systems now in use have limited functionality for case management and contact tracing."
Nor did Ontario implement key lessons identified in the aftermath of the Severe Acute Respiratory Syndrome (SARS) outbreak in 2003 which hit Canada, and particularly Toronto, disproportionately hard compared to most other countries. The audit found that public health reform recommended by the SARS Commission had not been fully acted on.
"For example, the SARS Commission's final report identified the precautionary principle – taking preventative measures to protect the public's health even in the absence of complete information and scientific uncertainty - as the most important lesson of SARS. Following this principle means taking decisive action early. This is not what we saw in our audit work; instead we saw delays and confusion in decision-making," wrote Lysyk.
The report noted how, for instance, COVID-19 was reported as having spread from China to other countries — including Japan, South Korea, and the United States — in early January 2020. Yet, on January 22, 2020 the Ministry of Health's Emergency Operation Centre identified the risk of COVID-19 to Ontarians as low.
In another example, the Chief Public Health Officer of Canada recommended that Canadians avoid all cruise ship travel due to COVID-19 on March 9, just two days before the World Health Organization declared COVID-19 a global pandemic. Yet on March 12 the province advised families that it was okay to travel during the March school break, contradicting the advice given by other provinces and the federal government.
The Premier's response to criticism
Ford did not accept the audit criticism lightly, intimating that Lysyk's report was out of bounds in its scope, particularly as it pertained to criticism of Dr. David Williams, Ontario's Chief Medical Officer of Health, and other provincial health officials.
"If there's financial issues, I'm here. I'll sit there and I'll answer the questions, day in, day out. But to sit in the office and throw hand grenades at Dr. Williams and his team, and the Minister of Health is totally unacceptable. Totally unacceptable," said the Premier.
Ford further admonished Lysyk: "Stick with looking for value-for-money. Stick with the job that we hired you for. Don't start pretending you're a doctor or a health professional because I can tell you, you aren't. Stick with the numbers. Stick with the number crunching," he charged.
"I can't comment on why their response was the way it was," Lysyk told Canadian Accountant in an interview. COVID has been a huge topic with everybody in society experiencing the pandemic and "I think there was sensitivity around the COVID system and process issues being raised. However, at the end of the day, the majority of our recommendations were accepted and there is intent to implement them," Lysyk noted.
The Auditor General said her reports involved a compilation of the information and evidence accumulated during the audit. This included comments from meetings and interviews with multiple health officials involved in responding to COVID-19, including Dr. Williams.
"We vetted all of that information for factual accuracy, and that information is conveyed in the report. So the report is communicating what people who were involved in the day to day experienced," she elaborated.
Jeff Buckstein, CPA, CGA, is an Ottawa-based business journalist. This article is part of a three-part series. Read the entire series in order:
Has Doug Ford learned from the COVID-19 criticism of Ontario's Auditor General?
Why Bonnie Lysyk was right to criticize Doug Ford
From Lysyk to Ford: An accountant's constructive criticism on COVID-19