Profession
Global
Standards
We called it: Former CPA Canada head appointed ISSB regional director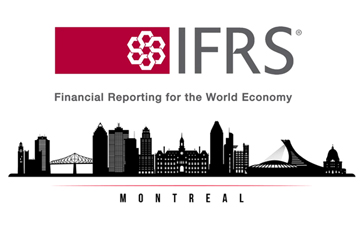 Charles-Antoine St-Jean appointed Regional Director—Americas of the International Sustainability Standards Board — an appointment we predicted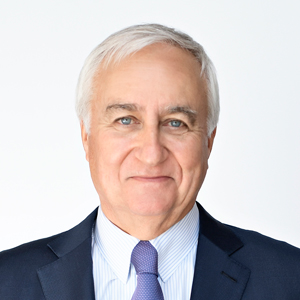 Under the stewardship of Charles-Antoine St-Jean, CPA Canada partnered with the federal government in a high-profile campaign to secure a Canadian office from the newly formed global sustainability standards body. (Image: CPA Canada).
TORONTO, July 3, 2022 – The former president and CEO of Chartered Professional Accountants of Canada has been appointed as Regional Director—Americas of the International Sustainability Standards Board. Charles-Antoine St-Jean spent less than two years as head of the national association of Canadian accountants before CPA Canada announced in November 2021 that he would be stepping down in March 2022.
In our Sunday News Roundup dated April 4, 2022, we wrote: "We are predicting that Charles-Antoine St-Jean, the recently departed president and CEO of CPA Canada, will be named the new head of the Montreal sustainability standards office." St-Jean will work out of the Montreal office of the ISSB, "with responsibilities that include connecting the work of the ISSB into the broader Canadian sustainability ecosystem," according to a press release from the IFRS Foundation.
In addition to the appointment of St-Jean, the IFRS Foundations has:
signed a public sector MoU facilitated by Montréal International on behalf of the Government of Canada and the Government of Quebec;
commenced operations in Montreal with the June 2022 Trustees' meeting, and initiated activities to support the ISSB's full onsite presence, which would include staff and recently announced ISSB members, Jeffrey Hales and Michael Jantzi;
scheduled initial ISSB meetings to be held in Montreal in October and December 2022; and
confirmed that the inaugural ISSB Symposium will be hosted in Montreal, with the dates to be confirmed.
Much done on sustainability in two short years of tenure
St-Jean took over the leadership of CPA Canada from Joy Thomas, who served as president and CEO for four years until 2020, a period in which Thomas' accomplishments were overshadowed by incidents that brought unwelcome attention from the media. In 2019, a series of technology failures disrupted the writing of the Common Final Examination, which was labelled the Fyre Festival for accountants. In 2020, in the midst of the COVID-19 pandemic, CPA Canada reported its website had been hacked.
Under Thomas' leadership, however, CPA Canada made significant strides in climate change awareness and sustainability reporting despite the traditionally conservative views of its membership. In 2018, for example, CPA Canada partnered with Natural Resources Canada on a $1.45 million climate change awareness campaign. The national accountancy body also released numerous reports and partnerships.
A former EY Canada national partner, St-Jean was a veteran of public accounting and standards, having served as Comptroller General of Canada and Chair of the Public Sector Accounting Board. Under his stewardship, CPA Canada partnered with the federal government in a high-profile campaign to secure a Canadian office from the newly formed global sustainability standards body.
His surprise departure was announced less than two weeks after Montreal was named one of three global hubs for new accounting body based in Frankfurt. The appointment of Pamela Steer, named as a former CFO of the Year for her work at the Workplace Safety and Insurance Board, was announced in April 2022.
By Canadian Accountant staff.