Practice
National
Technology
MNP bolsters tech services, acquires Mantralogix ERP solutions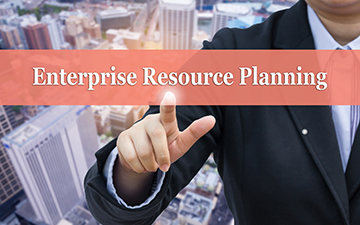 Merger continues trend of accounting firms buying tech providers
TORONTO, June 6, 2019 – Following a trend of national accounting firms providing ERP software solutions and IT consultancy services, homegrown Canadian accounting firm MNP LLP has acquired Mississauga-based Mantralogix in a bid to expand its technology solutions practice. Kerry and Jess Mann, the president and CEO, and chief operating officer respectively, will be made new partners and bring a staff of 20 experts into the fold at MNP.
"MNP has continued to expand our technology solutions practice over past several years, focusing on bolstering our resources and enhancing the range of problems we are able to help our clients solve," says Sean Murphy, MNP's regional managing partner of consulting for Eastern Canada. "Merging in Mantralogix, a full-service business management software solutions company and IT consulting firm, will allow us to build on our existing strengths and offer new solutions, particularly in the area of cloud and on-premise ERP solutions, in order to bring even greater value for our clients."
Consulting is once again big business for Canadian accounting firms in the 21st century. As reported by Canadian Accountant, the Big Four accounting firms dominate the Canadian consulting landscape, competing "neck-and-neck" with technology firms in the lucrative digitization space, according to a Source Global Research report, "The Canada Consulting Market in 2018."
Enterprise resource planning software (ERP) is business process management software familiar to most chartered professional accountants working in the corporate sector. Canadian Accountant has published articles on related software systems used by CPAs at Sleep Country and Four Seasons Hotels and Resorts, as well as "How finance teams harness real-time data through ERP software," featuring Multiview Financial Software.
Big Four accounting firm PwC Canada has a partnership with SAP business solutions. Deloitte works with Oracle and SAP. KPMG has alliance relationships with Oracle, Microsoft and IBM, among others. And EY has alliances with IBM, Microsoft and SAP.
According to MNP, Mantralogix's partnership with the Acumatica and Sage family of ERP solutions and business technology infrastructure enables them to build, support and maintain successful IT solutions that improve their clients' ventures; from sales to finance to operations. The company was recognized by the Mississauga Board of Trade as the Mississauga Small Business of the Year in 2015 and as Mississauga's Employer of the Year in 2016.
"In this dynamic environment the needs of Canadian companies are always evolving, so we are constantly working with our clients to better understand how we can best support them," explains Jeremy Cole, executive vice president for MNP's Ontario, Quebec & Atlantic Region. "MNP has a strong presence serving diverse clients right across the country and we are committed to helping more businesses reach their full potential."
Adds Cole: "Adding the Mantralogix roster of services and their exceptional team into the MNP fold only strengthens our ability to do that. We couldn't be more pleased to have the Mantralogix team join us in our commitment to providing our clients with the quality and range of advice they're looking for."
Kerry Mann, president and CEO of Mantralogix, says a key consideration for joining MNP was the ability to add more local and national resources, more specialized services, and a broader range of industry expertise and experiences — all of which he believes will provide clients with even greater end-to-end solutions and value in the future.
"We are always looking at new ways to help our clients achieve their goals. That starts with having the ability to look at a business from every angle to make sure we understand the challenges and opportunities they face and how we can truly help to bring value to the relationship," says Mann. "This merger is a great example of how two firms can come together to enhance each other's service offerings and give our clients the edge they need to stay competitive and grow for the future. We couldn't be happier about joining the MNP family."
The Mantralogix team plans to move into MNP's Mississauga office at the Sussex Centre, Square One, in the future, but will remain for now at their present location on Matheson Blvd. E., Mississauga.
By Canadian Accountant with files from MNP LLP.