Practice
National
Business
EY bolsters public sector consulting biz with Halo buyout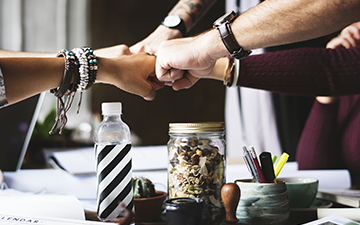 Acquisition continues Big Four consulting, partnership trends
OTTAWA, November 9, 20118 – EY Canada has acquired Halo Management Consulting of Ottawa in a bid to bolster its government and public sector consulting practice. The acquisition continues the dominance of the Big Four accounting firms in the Canadian consulting market, accounting for $1.5 billion of a $3.9 billion market (all figures in U.S. dollars), and achieving the highest growth rate among rival consultants.
Halo was founded by management consultant Leigh Harris in 2013 and was one of Ottawa's fastest-growing companies with three-year revenue growth of more than 340 per cent. (The firm's name derived from the military term "High Altitude, Low Opening.") After working for large consulting firms, a stint as a director general for the Treasury Board and on a special committee of the Privy Council Office led her to launch own consulting firm, according to the Ottawa Business Journal.
The consulting firm's approach is based around "systems thinking," applying and building solutions in a "holistic approach." As an approved firm under the federal government's procurement vehicle, Halo provides everything from temporary to professional services related to business consulting and change management, as well as project management services, among others.
The acquisition provides EY Canada with another channel to provide approved access to government. "Right in our nation's capital, we're opening the door to an entirely new set of possibilities for all of us," said Kirsten Tisdale, EY Canada's government and public sector leader, in a press release.
While details of the deal were not disclosed, Harris will be made a partner in the accounting firm's government and public sector practice, continuing a trend among the Big Four of appointing non-accountants to partnership positions in non-traditional areas such as marketing, information technology, and management consulting. Halo will fold its operations into the Ottawa office of EY and its 10 permanent employees will work for EY Canada.
"EY has deep knowledge of the government and public sector here in Canada, drawing on a wide net of experience around the globe," said Harris. "Together, we'll work tirelessly with clients, looking at the big picture of the world around them, to achieve real and enduring results."
Visitors to Halo's website are automatically redirected to the government and public sector section of EY.com. A congratulatory message is posted: "We are pleased to announce…Halo Management Consulting has joined EY! As the government and public sector looks for creative and robust solutions to tackle today's most pressing issues, EY announced that Halo Management Consulting has joined the firm, bolstering EY's Government & Public Sector market segment in Canada."
By Canadian Accountant staff. With press release files.