Partner Posts
Practice
Software
How cloud-based software — and a human connection — can attract new SMB clients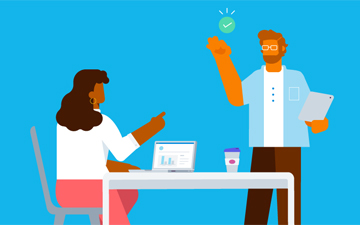 Prospective new clients require your financial expertise, but they also need your understanding, explains Faye Pang, Canada Country Manager at Xero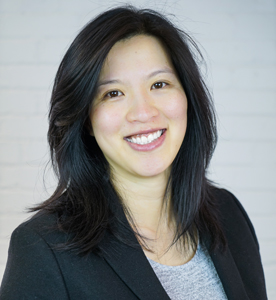 Reframe the relationship between accountant and client as a collaborative partnership, says Faye Pang is Canada Country Manager at Xero. New businesses are looking for more than just a service provider, they're looking for a teammate.
THE challenges businesses have faced during the COVID-19 pandemic have revealed much about the resilience of the entrepreneurial spirit. According to Statistics Canada, even within the industries hit hardest by the pandemic (including accommodation, food services, and retail), business openings exceeded closures this past February, which resulted in an increase in the overall number of active businesses. While some of these were businesses reopening after temporary shutdowns, many of them were actually brand new.
Launching a venture in one of the most challenging eras takes determination, not to mention adaptability. In a recent survey that we conducted among 1,200 Canadian small business (SMB) owners, the data showed that two-thirds (67%) agree that the pandemic showed them the value of remaining flexible and adaptable. Moreover, 73% stressed the importance of mastering digital technology in uncertain times.
What this means for your accounting practice is that SMBs — especially young ones — are quite open to new ways of doing things. Every business needs an accountant or trusted financial adviser, and one who is tapped into the latest software or technology — like cloud-based solutions — is going to be especially well-positioned to attract new clients. The first step, though, is to get a clearer sense of what these potential clients need and what their current headspace is.
Understanding the SMB headspace
Many people enter entrepreneurship with the expectation that becoming your own boss and assuming total control will result in reduced stress. However, 43% of small business owners say this is the greatest misconception about starting a business.
The fact is, most new businesses start out as a one or two-person team, meaning they're having to wear multiple hats — and that might mean being the company accountant on some occasions. This is especially true in the early days of a startup when there's no room in the budget to hire a dedicated person for everything that needs to get done.
This do-it-yourself approach can work well, up to a point. As the number of transactions grows, however, there will be more money to manage and therefore, more financial records to keep. That's when the realization can set in that being one's own bookkeeper and accountant is actually a lot of work, leaving many SMB owners feeling overwhelmed, anxious, and perhaps even defeated.
It's important to keep this in mind. Your new, prospective clients may be worrying about everything from work-life balance to meeting their tax obligations and dealing with debt. At the end of the day, they need support and, above all, they need an empathetic ear.
When you meet with them for the first time, focus on making a genuine human connection and listen intently to their needs. Demonstrate that you understand their fears and concerns. This will provide them with more confidence that you are the right accounting adviser for them because, rather than simply trotting out facts and figures about accounting and financial reporting, you're showing them that you have a vested interest in their overall success, beyond the numbers.
Working with them, not for them
Part of making that human connection is reframing the relationship between accountant and client as a collaborative partnership — one where you're not just compiling financial numbers but also supporting every aspect of their business.
Cloud-based solutions can facilitate this collaborative process. At Xero, we offer an extensive suite of tools, including an ecosystem of over 1,000 third-party apps, that allow prospective SMB clients to integrate their accounting platform with the tools they already use and are familiar with. This is one way that your practice can support all of your clients' day-to-day business needs — from accounting to human resources and payroll, to tracking inventory, and more.
The forecasting capabilities of cloud-based accounting software can also help you provide your clients with projections of their business trajectory, and in a way that they can easily understand. This is important because it reinforces the idea that you are working with them, not for them.
Being an adviser to their business
If you're looking to attract new SMB clients to your practice, the real value that you can offer them lies in advisory services. As I mentioned in a previous article, a good adviser will ensure that clients meet their financial obligations, and will use real-time data to ensure that they always know exactly where their business stands. There are different types of advisory roles, but each can leverage the benefits of cloud-based software to their clients' advantage.

A performance adviser, for instance, can analyze the health of a business by using the latest technology to deliver a complete snapshot of crucial financial info in real time. On the other hand, a strategic advisor offers not only data, but also sound expertise — and creative problem-solving — to empower clients to make the best decisions for their business.

Whichever role you take on, make sure that your focus is on building a genuine relationship with prospective SMB clients. It's an uncertain world out there, especially for new businesses, and they're looking for more than just a service provider; they're looking for a teammate. An accounting practice armed with the latest cloud-based solutions — and an empathetic, human touch — can offer just what Canada's SMBs are seeking in an accounting partner. And if you happen to have both, you might just be looking at your practice's newest SMB client.

Faye Pang is the Canada Country Manager at Xero.