Profession
Practice
National
Part Three, Seismic Shift: Community concern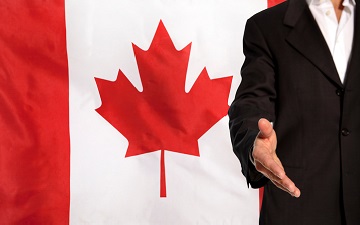 SME practitioners claim consolidation is happening across Canada, with implications for the communities they serve. Part three of a three-part special report focuses on the impact of consolidation
OTTAWA – As boundaries between traditional accounting and non-accounting related services continue to crumble, and as a new generation asserts its presence in the workforce, the accounting profession and the way it serves the public is undergoing unprecedented change.
Amidst this upheaval, some professionals believe the traditionally healthy supply of smaller accounting firms that serve small businesses in their communities might not be as readily available in the future. They see the larger firms taking up a larger share of the profession's business, as baby boomers retire, and generational attitudes shift towards the value of work-life balance.
Colleen Gibb, founder of Gibb Widdis Chartered Accountants, worries about the impact that fewer small firms could have on the small business community. She notes that small business clients have traditionally relied upon the small and medium-sized practitioners, and a strong bond has been forged in large part because the practitioner could relate to their small business clients' problems.
"If the consolidation of firms continues and Canada is left with six or eight big firms, I'm not sure the needs of Canada's small businesses will be properly met. The market pricing will likely increase and I am concerned that small businesses will move to using non-licensed individuals who really do not have the same level of knowledge, skill and professional ethics as CPAs." she says.
Vic Durksen, principal with Bridgman & Durksen Chartered Accountants, asserts he knows of five regional firms in his area that have been sold to national firms over the past few years. Grant Thornton, for example, acquired MacGillivray in Hamilton, Ontario in 2011, and EPR Kielstra in Ontario's Niagara Region in 2014. (EPR Kielstra had offices in Beamsville, Niagara Falls and Fort Erie; despite repeated requests, Grant Thornton would not confirm that these firms were amalgamated in the City of St. Catharines.)
"There are economies of scale to make more money and have everybody under one roof. That's their choice. [But] I don't get it. They're not servicing the local jurisdictions," he asserts.
Small business competition
Another factor influencing the accounting profession is that the pool of publicly listed entities in Canada that traditionally required audits by the larger accounting firms has been shrinking over the past decade as a result of acquisitions by large U.S. companies, claims Gibb, who also says the big firms are now building small business practices.
"I don't have the data to say if the number of public companies is actually shrinking," says Baril.
"But I can tell you our audit practice is not shrinking, and that includes both public and private clients. Our focus on private companies has been enhanced. I wouldn't say it's because there are less public companies, though. Private companies are as important to us as public companies," he adds.
For Deloitte, the purpose of merging with a smaller accounting firm is "not enhancing the service, per se. It's more closing a gap that's either geographical or for a specific niche area, like an industry, for example. Whenever we see a key leader in a key market that we're either underserved [in], or we feel we have a gap in, we'll definitely consider joining forces with them," explains Baril.
Even for smaller accounting firms, it has become more of a global world.
'When I started, everybody that I did business with did business in Ontario. They didn't venture out to other provinces, let alone around the world. Today my smallest clients are operating around the world. It's a whole different level of sophistication today," says Gibb.
Jeff Buckstein, CPA, CGA, is an Ottawa-based business journalist.