Partner Posts
Business
Technology
How small business performance insights can help your firm's SMB client conversations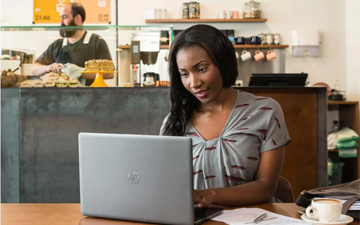 Xero, the global small business platform, has just launched the Xero Small Business Insights program in Canada and the United States
ACCOUNTANTS and bookkeepers know firsthand the significant role small businesses play in the Canadian economy. They see the supplier ecosystem these organizations support, the staff on payroll, and of course, the countless goods and services provided to Canadians.
In fact, small businesses employ 88 per cent of the workforce, make up almost 99.8 per cent of business employers, and contribute to more than 52 per cent of Canada's gross domestic product. This means that the health of our small businesses should be important to Canadians across the country, and that small business metrics can be used to better understand how the economy is doing.
No one knows which financial metrics to watch better than the accountants and bookkeepers who have been so crucial in helping small businesses stay afloat during the pandemic. You have seen which clients were weathering the storm and who quickly needed to be thrown a lifejacket when times got tough. But what if you could see whether the anecdotal experiences you've had with your clients match the broader Canadian, and even global, landscape? Are others experiencing the same thing as part of a larger trend and would that change the advice you provide?
Xero Small Business Insights provide line of sight into trends impacting your firm's clients
At Xero, the global small business platform, we created the Xero Small Business Insights (XSBI) program back in 2017 to provide regular, easy-to-understand updates on the overall state of small businesses around the world. The program looks at the small business economy's financial performance, drawn from anonymized and aggregated data collected from hundreds of thousands of Xero subscribers. The XSBI program has historically been available in Australia, New Zealand, and the United Kingdom, but we were excited to announce from the stage of our Xerocon event in New Orleans this summer that we have now launched XSBI in both Canada and the U.S.
Xero's Canadian XSBI program will have quarterly updates which focus on several core performance metrics:
Sales, a core measure of small business financial performance and a measure of the overall economic activity in the small business economy;
Time to be paid, indicating how long businesses are waiting to be paid, providing insight on the financial health of their customers and small business cash flow;
Late payments, measuring how long small businesses are waiting to be paid, past the due date for each invoice.
These insights provide a key benchmark for assessing the financial health and performance of small businesses as they navigate the unpredictable macroenvironment we face now. These insights support Xero's mission to be a champion for small businesses and their stakeholders, which include their strongest allies — their accountants and bookkeepers.
Our goal is to help give you more insights into larger trends that may impact your clients, and combine that data with the latest technology to increase efficiency and streamline business, at a time when being quick to respond and adapt is crucial for survival.
Xero will release a new XSBI quarterly update for Canada later this week

We're just getting started with XSBI in Canada and we're excited for the release of our next update at the end of October. In other markets, the XSBI program has been used by policymakers, firms, and small businesses to provide insights on how natural disasters, trade tensions, the pandemic recession, the subsequent recovery and current inflation trends might inform their decisions.
As small businesses continue to navigate challenging economic conditions, it's more important than ever for them to have a clear understanding of what is happening to their costs and profit margins. Working with a trusted advisor and investing in new technology to help track financial transactions in real time will benefit small businesses as they look to move from working in their business, to working on their business.
Faye Pang is the Canada Country Manager at Xero. Click here to learn more about Xero Small Business Insights (XSBI).