Business
National
Strategy
Canadian post-pandemic economy to be tepid, says accounting firm RSM Canada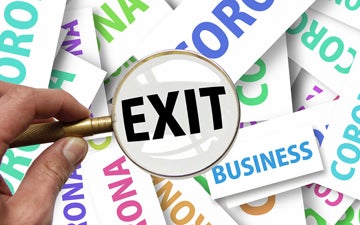 Monetary authorities have responded appropriately says The Real Economy
TORONTO, Apr. 21, 2020 – Canada is on the verge of a financial crisis that could rival the global financial crisis of 2007-09, according to a new report released today by accounting and professional services firm RSM Canada. The Real Economy, Canada, suggests that, relative to the U.S., Canada's economy could follow more of a U- than V- pattern.
"Canada's financial system has experienced a series of devastating blows in the wake of the global equity market collapse that began in the last weeks of February, and which has us on the verge of a financial crisis that could rival the global financial crisis of 2008," says Joe Brusuelas, chief economist with RSM US LLP. "Monetary authorities have responded appropriately with measures such as easing of interest rates, but now we need to see fiscal authorities implement meaningful measures to protect and preserve the real economy."
While the current financial system shock has not set off a broader financial and banking crisis — thanks, in part, to activist and globally coordinated monetary policy — the Canadian economic recovery could take on more of a 'U'-shaped pattern due to several factors, including pre-existing signs of economic weakness prior to the onset of COVID-19.
These factors include the U.S.-China trade war, which disproportionately affected Canada, given the degree of integration between the U.S. and Canadian economies; the Saudi-Russian oil price war, which impacted oil and gas pricing, and a significant reduction in exports such as petroleum, automobiles and automobile parts; and already-high levels of household debt, which have increased substantially over the past several years and remain the highest in the G-7. Debt levels may increase further due to economic uncertainty during COVID-19.
The report includes a special section outlining how a slowdown in West Coast port activity, specifically in Los Angeles and Vancouver, point to a supply side shock and decline in consumption: "Though not a perfect predictor of GDP growth, the decline in West Coast port activity since 2017 would suggest a further slowdown in overall economic growth on both sides of the Canadian border."
"Measures being taken to stem the spread of COVID-19 have ravaged Canada's economy," says Alex Kotsopoulos, vice president, projects and economics with RSM Canada. "As we look ahead to recovery, we expect it will be more tepid than originally thought and, unfortunately, for a variety of reasons it will take longer for us to rebound in Canada than the U.S."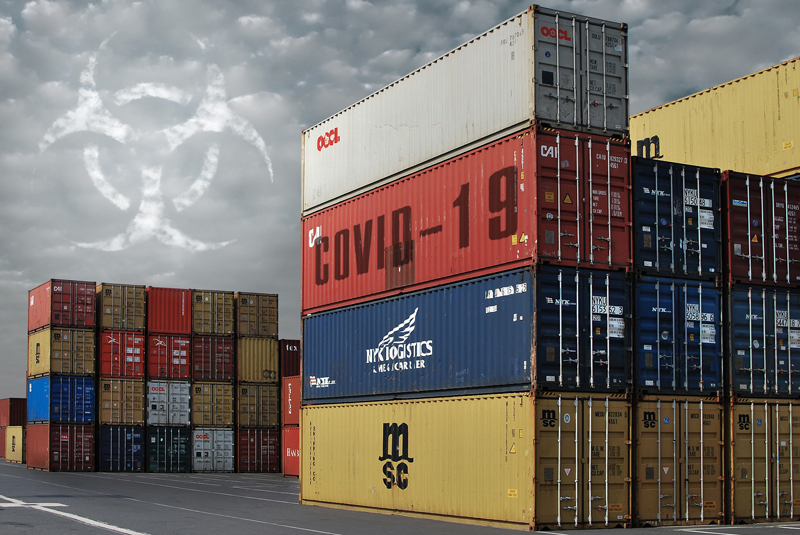 The slowdown in West Coast port activity implies that the supply shock affecting the North American economy is broad and deep, says RSM Canada.
Looking forward to a post-pandemic economy
Economists have speculated as to what a Canadian post-pandemic economic recovery would look like, anticipating a measured response to relaxing social and economic transactions. This comes in sharp contrast to US President Donald Trump, who first promised an Easter reopening, only to be followed by a plan to reopen on May 1 or earlier. Mr. Trump has been rebuked by American governors and received pushback from mayors across the U.S., who say "the road to restarting economic activity is murky."
Addressing shocks to the Canadian economy will require "extraordinary responses from both monetary and fiscal authorities," according to RSM Canada: "The immediate next step is solving the health care crisis, after which fiscal authorities can facilitate the means for preventing further illnesses while increasing the availability of health care and crisis care; support the ability of businesses to recover; and for employees to work online by expanding broadband to all citizens."
To casual observers, it may comes as a surprise that the Canadian fiscal policy response to date has been "rather conservative," according to RSM Canada, in comparison to that of the United States, which is roughly 10 per cent of U.S. GDP: The initial economic stimulus package plus the enhanced Canada Emergency Wage Subsidy amounts to approximately three per cent of GDP, not including tax deferrals, despite Canada having the lowest net government debt to GDP ratios in the G-7.
(The rollout of wage subsidies by the Canada Revenue Agency has been seamless in comparison to widespread problems at the Internal Revenue Agency that has resulted in millions of Americans awaiting their stimulus cheques.)
Looking forward, RSM Canada, says it will see to what extent the measures put in place in Canada and around the world help decrease the spread of COVID-19. RSM will also be looking at the economic calendar to better understand how COVID-19 has affected Canada's economy and for additional fiscal policy measures in Canada and the United States.
Read the full report from RSM Canada. Colin Ellis is a contributing editor to Canadian Accountant. With files from RSM Canada. Top image by Gerd Altmann from Pixabay. Lower image by K. Kliche from Pixabay.