Thought Leaders
Profession
Practice
The pandemic and productivity silver linings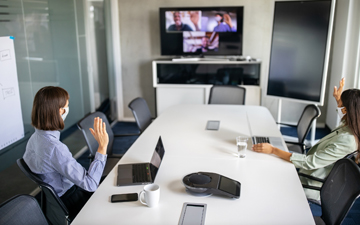 Tax Lawyer Dean Blachford on some of the ways that Ottawa-area accounting firms have adapted and innovated during the Covid-19 pandemic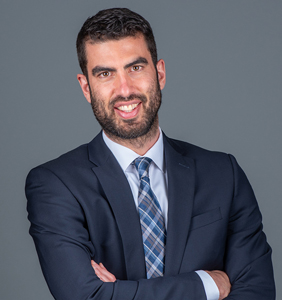 The pandemic has helped firms to stop doing many of the old things that were not in our own best interest or that of our clients, says Dean Blachford, senior tax lawyer at Blachford Tax Law in Ottawa.
OTTAWA – Since the arrival of COVID-19 and implementation of pandemic safety measures, accounting firms have been forced to adapt and innovate to meet the needs of their clients. This has resulted in dramatically altering their operations and processes. The positive results have included more productive firms and efficiencies for employees. And as the virus hopefully dissipates, these silver linings should be part of its legacy for CPA firms.
A Big Nudge Towards Paperless
Pre-pandemic, Ottawa accounting firm McCay Duff LLP was "quazi-paperless." When a client brought in their receipts, slips, and other documents for their tax filings, the firm's preparers and reviewers would use the original documents to complete the client's return. Afterwards, the administrative staff would scan the documents and store the electronic copies, returning the originals to the client.
Once the pandemic hit, McCay Duff began having its administrative staff scan all documents as soon as clients dropped them off. This allowed preparers and reviewers to work together on returns from their respective virtual locations. Beyond this, working with electronic documents has also led to other efficiencies, like using keyword searches to quickly locate documents and allowing clients to securely upload their documents themselves.
Ultimately, the pandemic helped McCay Duff rapidly speed-up its journey towards becoming paperless.
Reimagining Meetings
The halt to in-person meetings caused many accountants to question the point of packing their calendar with client meetings. Does an in-person meeting strengthen the client-accountant bond, even if the meeting objectives could have been better accomplished using email? Is there something inherently valuable to a client about having "face-time" with their accountant? If so, can that value be derived from a video meeting?
Now that the Canada Revenue Agency (CRA) accepts virtual signatures, there's even less need to go back to the volume of in-person meetings that accountants were conducting previously. CPAs that I spoke with from several firms reported that, while it's hard for them to explain why, phone and video meetings feel less intrusive to the productivity of their workday.
Plus, meetings using Zoom or Microsoft Teams can be more effective and efficient. Bruce Raganold, Director of Business Development at Welch LLP, now asks subject-matter experts from the firm's Ottawa office to join him on video meetings with clients from other regions, making the meeting more valuable for the client. Other times, he will get a video meeting started, introducing the attendees and helping them establish a personal connection, before logging-off to focus on other work priorities. This would be socially challenging at in-person meetings.
Another new frontier for video meetings is pre-recorded video training for new staff. GGFL and Baker Tilly Ottawa use such recordings to allow their new hires to learn at their own pace as they acquire basic information about their firms' policies and procedures. Meanwhile, the employees responsible for onboarding can dedicate training time to reinforcing the lessons from the recorded sessions and guiding the new staff through the more challenging and valuable responsibilities.
Working from Home with Ease
As much as water-cooler talk can promote team bonding and foster collaboration, it also hinders productivity. That's why Mary-Ellen Durkee, Senior Accountant at Parker Prins Lebano, plans to continue to work from home at least one day a week, using that day to focus on projects that require "deep work."
It's not that she couldn't have done this pre-pandemic. It's just that now the firm's procedure for scheduling a work-from-home day and informing one's superiors is streamlined, and people realize how productive an employee can be while working from their kitchen table.
Conclusion
Peter F. Drucker, the late Austrian-American management consultant and author, once wrote, "If you want something new, you have to stop doing something old." The pandemic helped us to stop doing many of the old things that were not in our own best interest or that of our clients. Many of these practices also made our workday feel less focused and enjoyable. Our next step will be maintaining these newfound adaptations and improving on them as the ways we work continue to evolve in response to COVID-19 precautions.
Dean Blachford is a senior tax lawyer at Blachford Tax Law, which specializes in helping individuals and businesses resolve significant tax disputes. He is on the Programs Committee for the Ottawa Chapter of CPA Ontario and previously participated in the Tax Court of Canada's Law Clerk Program.
Click here to read the original article. Top image licensed from iStock. Author photo courtesy Blachford Tax Law.