Thought Leaders
Financial Reporting
Standards
Why Canadian accountants are needed in human capital reporting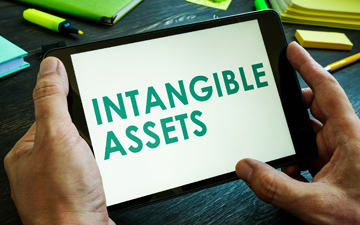 Nick Shepherd explains why a recent corporate case shows the financial cost of ignoring HR intangible assets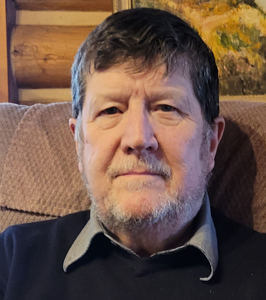 Nick A. Shepherd, FCPA, FCGA, FCCA, FCMC is a member, and past Chair of the Canadian TC 260 mirror committee and a member of WG2 on HR metrics..
MANY accountants may not be aware of the major problems at a multi-billion dollar software company, Activision Blizzard, whose video game products include the wildly popular Call of Duty and World of Warcraft. In January 2022, the Wall Street Journal reported that the company had fired or disciplined multiple employees as a result of allegations of a toxic workplace, including sexual harassment, that had occurred over many years.
To quote Zack Zwiezen writing in Kotaku, the gaming magazine: "Many women were allegedly sexually harassed, assaulted, and psychologically traumatized while the folks in power at the companies involved seemingly did little to stop or limit this behavior."
This is bad enough but, for the first time in history, the US Securities and Exchange Commission (SEC) opened an investigation into the company in late 2021 for failing to disclose material information in its annual report related to these issues. Not financial information per se, but human resources problems. This may help people understand why the SEC is moving to require additional HR metrics as a part of annual reporting disclosures.
Many accountants may not be aware that, parallel to increased scrutiny by regulators, a revolution is taking place in the world of human resources. Driven by the growing realization of the importance of people in the knowledge economy, HR is being forced to "up its game," especially in the area of metrics and human capital reporting. Both the SEC as well as the European Financial Reporting Advisory Group (EFRAG) are moving to require an increasing number of human capital metrics.
Accountants must be involved in these changes. First, many are directly responsible for HR activity; second, the growing demand for metrics includes linkages between financial performance and human capital. In 2018, the International Standards Organization (ISO) issued ISO 30414 "Human resource management – Guidelines for internal and external human capital reporting." This contains more than fifty suggested metrics for both large organizations and for small to medium sized business. Included in these metrics are several that are expressed in financial terms, including one sub-section on "costs" with seven metrics, and one on productivity with several metrics. Since this guideline was issued, several additional technical specifications have been added that explore how to calculate and apply each of the suggested metrics.
Accountants have the opportunity to be involved in, advise on, and influence the development of these metrics. The Standards Council of Canada (SCC) supports the work of the reponsible Technical Committee (TC) of ISO, known as TC 260 Human Resource Management; members of this mirror committee can participate in working groups where standards, guidelines and technical specifications are developed.
In particular, one of the working groups (WG 2) has the responsibility for all the work on metrics. Given the growing importance of reporting human capital as a material aspect of organizational risk and performance, and the significant financial implications of the workforce, this work would benefit from a partnership of both human resources professionals as well as financial managers. Individuals — especially those with financial backgrounds — can apply to the SCC to join for this work.
These developments in human capital reporting can offer the opportunity to members of the accounting profession to start addressing the significant growth of intangibles. The recent CPA Ontario discussion paper, You Can't Touch this: The Intangible Assets Debate, lays out the growing importance of intangibles, a large portion of which represent the investments made in the workforce.
As for Activision Blizzard, Microsoft used the crisis at the company to acquire it for US $75 billion, an acquisition that Microsoft has previously sought but was unable to close. Just this week, a US judge approved an $18m settlement in relation to Activision Blizzard, bringing one of several discrimination lawsuits against the gaming company to a close. The cost of ignoring intangible assets can continue for a very long time.
Nick A. Shepherd, FCPA, FCGA, FCCA, FCMC is a member, and past Chair of the Canadian TC 260 mirror committee and a member of WG2 on HR metrics. He also recently published "The Cost of Poor Culture" which addresses the financial impact of a poor workplace.