Partner Posts
Technology
Strategy
How to go paperless in finance and save your company money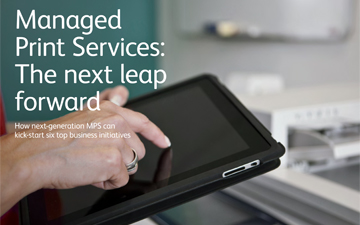 The numbers alone are a compelling reason to make changes — especially to the sharp-pencilled crew who crunch them for a living.
TORONTO, May 7, 2018 – Finance and accounting departments are typically the heaviest users of paper in most companies, even though reams of data demonstrate huge savings and efficiencies by shifting to automated workflows. To help appreciate the burden that excessive paper use puts on finance and accounting functions, studies have shown that:
• The average cost to process an invoice manually can be as high as $13, while an automated invoice can be processed or generated for about 40 per cent of that cost.
• It can take up to 14 days to receive payment on a paper invoice, compared to about four days for an automated one.
• Automated invoices have a 90 per cent on-time payment rate, versus 65 per cent for paper.
• Companies receive early payment on automated invoices about 70 per cent of the time, compared to just nine per cent of payment transactions on paper invoices.
When you start tallying the large number of invoices that go through the average business every day, it's easy to understand that using too much paper can seriously harm a company's competitiveness and cash flow. But still, just over 80 per cent of the invoices businesses receive are on paper.
That adds up to increased labour costs for data entry, copying, filing and other manual tasks, as well as hard costs for storage, retrieval fees and shipping. And, because hardcopies are not always easy to locate and may be misfiled or lost, companies who rely more heavily on paper also face higher audit and compliance risk.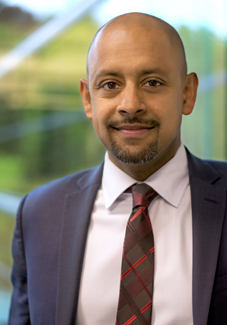 Mohan Mailvaganam, Xerox Canada.
Transforming companies through managed print services
In February 2018, La Presse.ca reported that the City of Montreal will implement a Xerox solution to digitize the 370,000 invoices it receives each year. By eliminating a large portion of the handling and validation process, the City estimates that scanning the invoices will save approximately $4.40 per processed invoice or $1.6 million annually.
It may be surprising to learn that Xerox — a company that made its name by inventing the photocopier — is heavily invested in helping businesses of all sizes shed their ties to paper. But Xerox has a long history of innovation in the workplace, all of it focused on revolutionizing the office and helping companies become more efficient and productive.
Xerox sees excessive paper in the workplace as a concrete example of a missed opportunity to capture efficiencies. It's three-step approach to helping clients move to digital-based processes is a proven model that can drive sustainable benefits. The approach starts with getting familiar with the printed pages within the organization, utilizing Xerox's Managed Document Solutions methodology.
The second step is the use of analytics and consulting to identify high paper-consuming departments and users, and sharing insights on why documents are printed, where they end up and which ones would benefit from digital processes.
The third step is to generate a baseline understanding of document-intensive processes and recommend the appropriate software and services to digitize and automate them, as part of an organization's overall digital transformation roadmap.
Saving money by transforming from print to digital
Companies that make the investment to automate their finance and accounting functions can realize enormous benefits that improve efficiency, reduce operating costs and mitigate risk.
As an example, Xerox recently helped a large Canadian clothing company with a very complex business environment — including 680 stores and no central electronic content management system — move from paper to automated processes in its accounting department. Not only did the project help the company increase accounts payable capacity 30-fold and eliminate late fees, it paid off with savings of roughly $240,000 annually.
Like all major decisions organizations make, it's important that they be made from an informed position. Before companies can figure out how to cut their ties to paper and harness the power of digitization, they need a solid understanding of their paper use and document flows.
To find out more, visit Xerox's Managed Print Services web page and download a copy of Xerox's print-to-digital workbook.
Mohan Mailvaganam is director of digital process automation at Xerox Canada.