Technology
Best hardware technologies for small business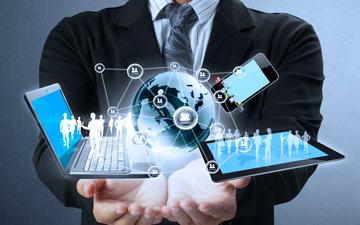 From servers to scanners, fundamental hardware technology needs for today's small business
TORONTO – Today's technology provides small business with the tools you need to improve operations with very little upfront costs and low ongoing maintenance costs. However, small businesses face unique challenges when attempting to implement technology. There is often no one in the business to develop a technology budget and plan, resulting in ad-hoc purchases with little improvement in efficiencies.
In this article, we will look at fundamental hardware technology needs for small business. See our accompanying article, "Best software technologies for small business," for more on your technology essentials.
Servers
The first question a small business needs to ask is: Do we need a server? With cloud solutions providing communications, document creation and management, customer relationship management, and accounting, the answer is often: No.
If your small business does need a server to run a specific line of business application, then Windows Server Essentials is a great option. Server Essentials provides simplified back-up for IT and connected workstations, easy integration with Office 365, Remote Web Access, and integration with Windows Azure Backup. It is designed for easy management for offices of 25 users or less.
Cloud Solutions for Business Continuity
The other benefit of choosing cloud solutions over server hardware is the capacity for back-up, continuity and disaster recovery. Today, cloud-based back-up solutions can provide secure offsite backup with deleted file recovery from 30 days to over 3650 days.
Cloud-based solutions also allow you to encrypt files before uploading them to the cloud, ensuring security and privacy of the information. There are a number of vendors in this segment. When selecting your vendor, ensure that encryption by your own secure password is available, and verify the length of time deleted files will be kept by the system.
Business continuity and disaster recovery can be addressed through some planning on what to do when disaster happens. For example, the use of G-Suite or Office 365 for your document storage means that, if your office is hit by a disaster, the information stored with the service will be available from anywhere on any device with an internet connection.
Desktops and Laptops
The options for desktops and laptops seem limitless today. The primary things to look for is a minimum of 8 GB of RAM, a solid-state hard drive, a USB type C port, and an i5 processor. For laptops, consider a touch screen and docking station at your desk. Today's 28-inch and larger monitors improve efficiency and are considered easier to use than multiple monitors.
Tablets and Smartphones
Your phone can be your primary business tool, providing communication and access to your documents and accounting. With the smartphone being able to do so much, a five-inch screen or larger and at least 64GB of storage will improve your experience using it.
The apps needed to run your business are available on both Android and iOS devices. The selection of iOS over Android is a matter of personal preference.
Printers and Scanners
Mobility is the power tool of today. Practically all documents need to be digital today, so people have access to documentation whenever and wherever they need.
To make that happen, two things are required: Firstly, set the default printer to a PDF printer to discourage printing to paper. Secondly, provide employees with a business-class scanner.
A business-class scanner will have a 50+ page automated document feeder, be TWAIN compliant, include capture preparation software, support business card to legal size paper, automatic duplex scanning, and scan at speeds of 50 pages per minute (PPM) or higher.
For people working out of the office there are several really good scanning apps for smartphones. Office Lens is a great option. It provides document, whiteboard and business card scanning; and scans can be saved to PDF, an image, or a Word file for easy editing.
For more on technology, including the latest tips on Word and Excel functions, visit K2E Canada Office Tips and sign up for K2E's monthly newsletter. For K2E's webinars on demand, visit K2E's Web-Based Training.
Ward Blatch, CPA, CA, provides consulting and training services as a partner with K2E Canada.