Companies
Technology
Software
#Xero: 3 social media hashtags that explain the Xero value proposition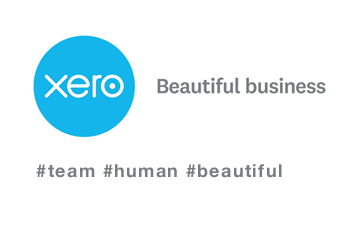 SMBs have a better chance at survival when they work with Canadian accountants
TORONTO, June 20, 2021 – When Xero, the global accounting platform company founded in New Zealand, was looking for a leader to build its brand in North America, Faye Pang knew she wanted the position of Canada Country Manager. Xero established Toronto as its North American hub in July 2020; Pang mentions how impressed she was with the company's core values. "What you see from the outside is how things are run on the inside," she explains.
Pang was an original member of the team that launched Uber Eats in Toronto and oversaw its growth in Canada. In 2020, she launched Uber Freight into the Canadian market, then interviewed for the position at Xero, all in one year. As a brand builder who, in addition to Uber, has worked for Cadbury, the Mark Anthony Group, and McDonald's, Pang is a big believer in brand values.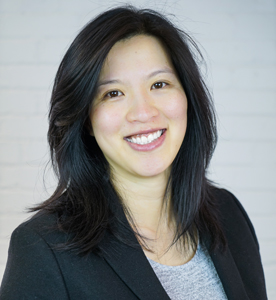 "We encourage small businesses to work with accountants and bookkeepers." says Faye Pang is Canada Country Manager at Xero. Data shows that the survival rate for an SMB that works with an accountant or bookkeeper is much higher than a business that does not.
Three social media hashtags that sum up Xero
Take, for example, the social media "hashtag human" (#human). "It's one of our core values at Xero and it's remained at the core from day one," Pang explains. "We are a technology company that's built by humans for humans. The brand keeps that at its core, from how we treat employees to how we interact with customers. The importance of relationships and how we maintain and build those relationships."
A second core value of the Xero brand is captured in "hashtag beautiful" (#beautiful). "On the surface, it's about user interface," says Pang. "Underneath, it's about user experience, it's about workflows. Our product team and customer-facing teams think about this all the time — how do you create beautiful experiences? Our mission at Xero is to make the lives of small businesses and their accountants and advisers more efficient, more beautiful."
For Pang, a third social media hashtag with resonance is "hashtag team" (#team). "We think a lot about collaboration internally and working together as one Xero team. But it very much extends to the brand externally" she says.
"If you asked our partners at accounting and bookkeeping firms, they would give you the feedback that 'my Xero team is incredible, they work hand-in-hand with me, they're right by my side in terms of tech adoption and implementation—and when it comes to scaling my business, they genuinely care.' And that's something we take a lot of pride in."
Xero encourages the "hashtag team" concept, even as it relates to small businesses. "One of the main differences between us and our competitors is we very much put accountants on a pedestal," Pang says. We encourage small businesses to work with accountants and bookkeepers."
Pang points to data demonstrating that the five-year survival rate of a new business is typically around 50 per cent. But if owners work with Xero, in concert with an accountant or bookkeeper, that jumps to 85 per cent. "We are huge advocates for that. We very much advocate for getting out of the DIY mindset, do-it-yourself, and getting into DIT, do-it-together," she says.
---
"We very much put accountants on a pedestal." Faye Pang, Canada Country Manager, Xero.
---
The Xero value proposition to SMBs and Canadian accountants
"We are huge believers in using technology to automate a lot of the manual processes that you need to do today," says Pang. "Efficiency is a big driver of success. Efficiency is where we start." Xero is unique among accounting software competitors because it allows small businesses to plug into an ecosystem of more than a thousand other applications. A small business can access apps for payroll, scheduling, employee engagement, reporting insights and more, while sharing its data with the accountant who is balancing its books through the same platform.
Businesses that use digital accounting software like Xero stand to save an average of 25 per cent when it comes to time spent entering billing information. Cloud-based software can help accountants save up to three hours a day, ensuring better value for their clients. Pang points to some cases where accounting partners have realized upwards of 60 per cent in time-savings in terms of workflow, simply by using Xero and its tools.
"That is huge for us," says Pang with enthusiasm. "Time is money. If you can get more time back, that's time to build your business and grow your customer base. For Canadian accountants, how can you move into higher-level business insights and more complex advisory services? When you can use these tools and have this rich data, what kind of value, as an accountant or bookkeeper, can you offer to your customers?"
Pang and her team at Xero North America are confident in the future. "When we talk to our partners, they absolutely love working with Xero. They feel supported. The Xero team has their best interests at heart. We're focused on helping them manage change and modernize their firm."
For Faye Pang, brand builder, "Canada is a big opportunity at Xero. We're just getting started."
#human #beautiful #team
Colin Ellis is a contributing editor to Canadian Accountant.