Practice
National
Taxation
GST/HST tax fraud is a 'special operation' at the Canada Revenue Agency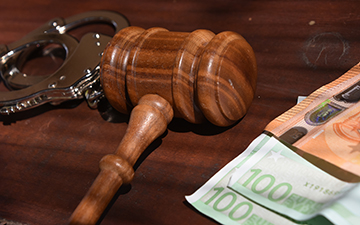 It involves fraudulent refund claims, fake invoicing, and GST/HST evasion through off-the-books cash sales, explains tax lawyer and accountant David J. Rotfleisch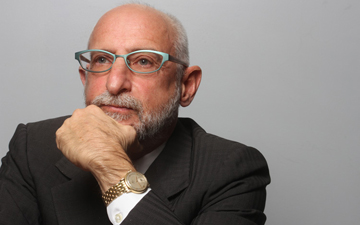 David J Rotfleisch, CPA, JD is the founding tax lawyer of Taxpage.com and Rotfleisch & Samulovitch P.C., a Toronto-based boutique tax law corporate law firm.
Introduction: GST/HST Fraud in Canada
GST/HST fraud is a significant problem in Canada. It is estimated that the Canada Revenue Agency (CRA) loses billions of dollars each year because of fraudulent GST/HST refund claims and other fraudulent activities related to GST/HST. Canadian businesses also suffer. The CRA's tax auditors routinely deny the input tax credits (ITCs) of legitimate businesses because a third-party supplier didn't possess a valid GST/HST registration number. This remains the case even if the legitimate Canadian business was the victim of fraud and can prove that it did in fact pay GST/HST to that supplier.
There are various types of GST/HST fraud schemes, including fraudulent refund claims, false invoicing, and evasion of GST/HST through the underground economy. The CRA has various tools and resources in place to identify and combat GST/HST fraud, including data analytics, tax audits, and criminal tax investigations.
In recent years, the Canada Revenue Agency has increased its focus on combating GST/HST fraud and has made several high-profile arrests and convictions of individuals involved in fraudulent tax activities. Despite these efforts, however, GST/HST fraud remains a significant challenge for the CRA and the Canadian tax system as a whole.
After reviewing Canada's GST/HST system, this article compares two of the more involved types of GST/HST fraud: (1) carousel fraud, also known as missing-trader fraud, and (2) accommodation-invoice fraud, also known as false invoicing.
Canada's GST/HST Regime: An Overview
Canada's GST/HST is a form of Value-Added Tax (VAT). VAT is a consumption tax that is added to the price of goods and services at each stage of the supply chain. Under a VAT system, businesses collect the tax on behalf of the government from their customers and then remit it to the tax authority. The amount of VAT paid by a business on its inputs (e.g. materials, supplies, or services purchased) is subtracted from the amount of VAT it has collected on its outputs (e.g. sales) to determine the net amount owed to the government.
Section 165 of Canada's Excise Tax Act imposes GST/HST on "every recipient of a taxable supply made in Canada." A "taxable supply" essentially refers to any commercial activity, and it captures most business transactions (e.g., sale of goods or services; barter transactions; licensing or leasing arrangements).
Yet as implied above, although GST/HST is levied on the recipient of the property or service (the purchaser), the person who makes the supply (the vendor) bears the obligation of actually collecting the tax and remitting it to the CRA. In particular, a Canadian business earning $30,000 or more in worldwide annual gross revenues must register for a GST/HST number and begin charging GST/HST on its goods and services. Failure to do so is subject to tax penalties plus interest and possible prosecution for tax evasion.
If a Canadian business earns an annual gross revenue of less than $30,000, it is considered a "small supplier" and therefore exempt from registering for GST/HST under paragraph 240(1)(a) of Canada's Excise Tax Act. This exemption does not, however, apply to taxi businesses or ride-sharing services, which must register for GST/HST regardless of their annual gross revenue.
Registered suppliers participating in the supply chain may recoup the GST/HST that they paid to their own business vendors by claiming those amounts as input tax credits (ITCs). The ultimate consumer, however, cannot claim input tax credits and hence cannot recover the GST/HST paid to retailers or other suppliers. Thus, in most cases, only the final consumer bears the GST/HST burden. Businesses collect GST/HST on sales, but since they receive a full input tax credit for GST/HST paid on their own purchases, businesses remit only the difference to the Canada Revenue Agency.
GST/HST Fraud Schemes: Carousels & Accommodation Invoices
Carousel fraud and accommodation-invoice fraud are two of the more elaborate types of GST/HST fraud. They're typically employed by coordinated criminal groups who commit tax fraud for a living.
Carousel fraud (also called missing-trader fraud or sometimes simply VAT fraud) is a type of GST/HST fraud that involves creating a chain of transactions, where some or all of the participants in the chain charge and collect GST/HST on the transaction and then fail to remit the tax to the Canada Revenue Agency. The fraud starts with a company importing goods and selling them to a wholesaler, which then sells the goods to a retailer, which ultimately sells them to the consumer. Each participant (except the end consumer) charges and collects GST/HST on the transaction, but the tax is never remitted to the Canada Revenue Agency. Instead, all participants in the chain disappear, leaving the CRA with a large unpaid tax bill.
The tax scam is called "carousel fraud" because the goods often circulate, like a carousel, between the participants in the chain to create the illusion of multiple transactions. Carousel fraud typically involves high-value, low-volume goods such as electronics, computer chips, or cell phones.
Carousel Fraud
R v Prokofiew involved an alleged car-flipping carousel fraud that defrauded the Canadian government of over $25 million in GST. The appellants, along with several others, were accused of executing a deceitful tax scheme that involved collecting and pocketing Goods and Services Tax (GST) while obtaining fraudulent refunds by claiming input tax credits. The tax-evasion scheme centered around the alleged sale of automobiles, which were never actually sold. The scheme involved three types of business entities: (1) paper companies; (2) licenced automobile dealers; and (3) Aboriginal-registered companies.
The paper companies were created and operated under the direction of one or more of the defendants. They were registered to nominees who were recruited to facilitate the fraudulent transactions and ensure the defendants' names never appeared on government documents relating to the paper companies. The second group included automobile dealers who participated in the sale of cars. The fraudulent scheme involved a fake sale of a vehicle by one of the paper companies to an automobile dealer. The automobile dealer would pay GST to the paper companies for the purported purchase. To recover GST that was paid to the paper companies, the dealers claimed ITCs. The dealers would then turn around and allege to have sold the non-existent vehicle to an entity in the third category, which comprised of companies registered in the name of tax-exempt Aboriginal individuals. The scheme relied on the tax-exempt status of the entities in the third category to appear legitimate.
Carousel fraud can be very difficult to detect and prevent, and it can result in significant tax losses for the government. Tax authorities, like the CRA, employ a variety of measures to detect and prevent carousel tax fraud, including increased scrutiny of high-value transactions and the use of data analytics to identify suspicious patterns in GST/HST filings.
Accommodation-Invoice Fraud
Accommodation-invoice fraud (also known as false invoicing, false billing, or invoice padding) is sales-tax fraud whereby a business issues or receives fake invoices to falsely claim input tax credits (ITCs) or to fraudulently generate GST/HST refunds. Accommodation-invoice fraud typically involves multiple parties, with one party issuing the fake invoice and another claiming the GST/HST refund or input tax credits on the basis of the fake invoice.
In other words, the fraudster creates a fictitious invoice for goods or services that were never actually purchased or provided. The fraudulent invoice is then produced as alleged evidence for an input tax credit or GST/HST refund. For example: an employment-staffing service might ask an accomplice to create a company that will pose as a subcontractor and issue fraudulent invoices purporting a supply of labourers. The employment-staffing service claims ITCs based on the fraudulent invoices.
In reality, however, the subcontractor never supplied any labourers, and the staffing service has supplied its own employees to its customer. Accommodation-invoice fraud is widespread in the employment-staffing industry. The CRA is well aware of this fact and concentrates its tax-audit resources on the employment-staffing industry.
With accommodation-invoice fraud, the parties involved are generally aware of the fraudulent tax activity, but they are sometime unwitting participants in the tax-evasion scheme. To prevent accommodation-invoice fraud, businesses should implement strict internal controls and carefully review all invoices and supporting documentation to ensure their validity. They should also verify the validity of any GST registration numbers on invoices provided to them by suppliers. To combat accommodation-invoice fraud, the CRA's tax auditors will automatically perform at least a cursory audit or review whenever a registrant claims a GST/HST net-tax refund.
Both carousel fraud and accommodation-invoice fraud are types of tax fraud that manipulate the GST/HST system. Yet there are some key differences between the two:
Carousel fraud tax scheme involves importing and exporting goods across borders multiple times to take advantage of the way that sales tax (GST/HST, Value-Added Tax, or VAT) is calculated in different jurisdictions. In Canada, carousel fraud typically involves the buying and selling of goods across provincial or territorial borders, with the fraudsters exploiting differences in tax rates and exemptions between jurisdictions.
For example, a group of companies might buy goods in a province with a low sales-tax rate, such as Alberta (5% GST), and then sell them to an unsuspecting innocent third party in a province with a higher sales-tax rate, such as Ontario (15% HST). The fraudsters will either (A) pocket the difference between the 5% tax paid to the vendor in Alberta and the 15% tax collected from the buyer in Ontario, and then disappear; or (B) do the same thing, but also claim ITCs, which allows the fraudsters to recoup the tax paid in Alberta, too.
Accommodation-invoice fraud involves creating fake invoices or inflating the value of legitimate invoices, which allows the fraudster to claim a larger input tax credit. The fraudsters set up fake companies or use legitimate ones and create invoices for goods or services that were never actually delivered. The goal is to claim a larger input tax credit than the amount that the fraudsters are entitled to, and then pocket the excess amount, when it becomes payable as a GST/HST net-tax refund
In summary, carousel fraud involves manipulating cross-border sales tax systems to generate fraudulent VAT claims, while accommodation-invoice fraud involves creating fake or inflated invoices to claim a higher amount of ITCs than what's owed.
In either case, carousel tax fraud and accommodation-invoice tax fraud are both criminal tax offenses and can result in significant penalties, fines, and criminal charges, for tax evasion. Upon discovering any activity indicative of carousel tax fraud or accommodation-invoice tax fraud, the CRA's GST/HST auditors will immediately refer the file to the CRA's Criminal Investigations Division.
David J Rotfleisch, CPA, JD is the founding tax lawyer of Taxpage.com and Rotfleisch & Samulovitch P.C., a Toronto-based boutique tax law corporate law firm and is a Certified Specialist in Taxation Law who has completed the CICA in-depth tax planning course. He appears regularly in print, radio and TV and blogs extensively.
With over 30 years of experience as both a lawyer and chartered professional accountant, he has helped start-up businesses, cryptocurrency traders, resident and non-resident business owners and corporations with their tax planning, with will and estate planning, voluntary disclosures and tax dispute resolution including tax audit representation and tax litigation. Visit www.Taxpage.com and email David at david@taxpage.com.
Read the original article with links. Title image: iStock. Author photo courtesy Rotfleisch & Samulovitch P.C.